I'm so excited you're here! I have some really fun recipes for you that use a cole slaw pack. You like quick and easy recipes… right!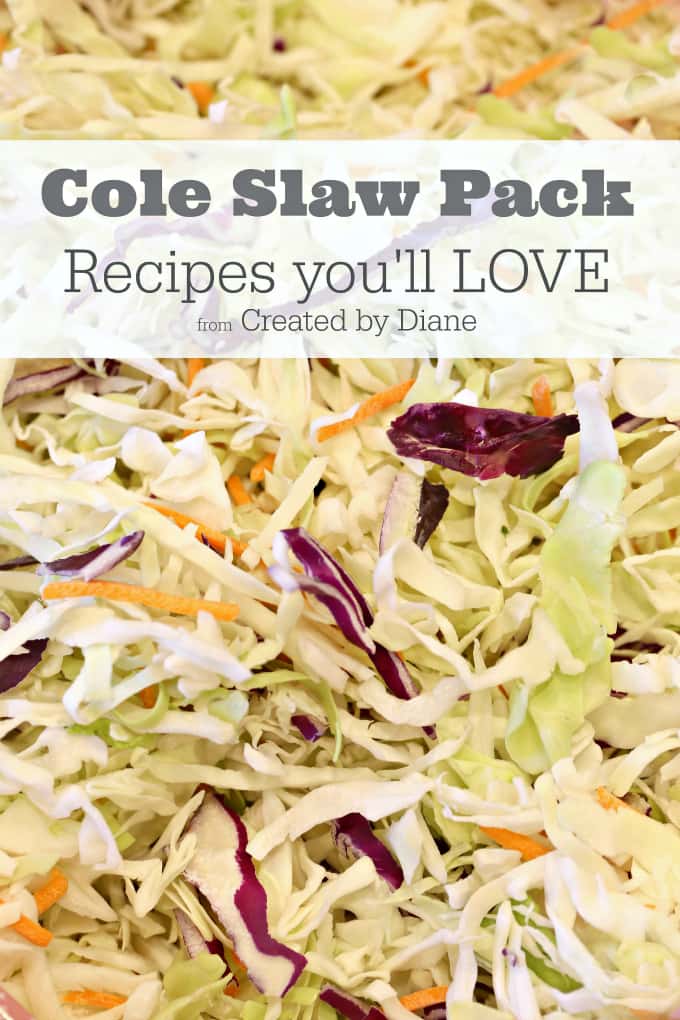 A cole slaw pack is a quick easy time saver
that I used in each of these recipes.
You can make your own by shredding cabbage
and carrots as well.
I know lots of people buy them with intentions of making cole slaw, so here are more ideas to add
some new recipes to your week!
These short cut recipes are great, you will love that the recipes only take a short time to make but are
BIG on flavor!
Sign up below and get the FREE ebook I created with cole slaw recipes just for you!