It was all about multi colored lights over here this Christmas, so it only seemed fitting that I made some cookies with multi colored nonpareils.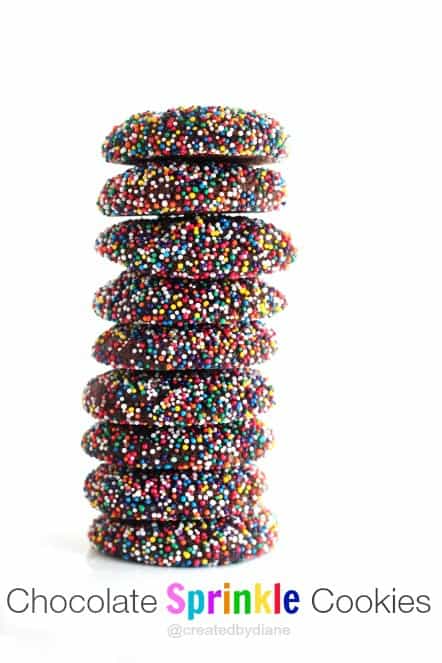 I am all about white lights on the tree,
but outside it was all about the COLOR
this year.
All the lights and decorations are down and packed away
so these will sure bring so color into the New Year!
BAM!!!
It's 2015
I'm not a big resolution person,
I just try to do better each year,
try to be more patient,
try to exercise more,
try to stay more organized…
I know where everything is, it's just messy….mainly paperwork.
I thought computers would reduce paperwork, but I still find myself printing so much,
and tax time is just around the corner and that is all about paperwork!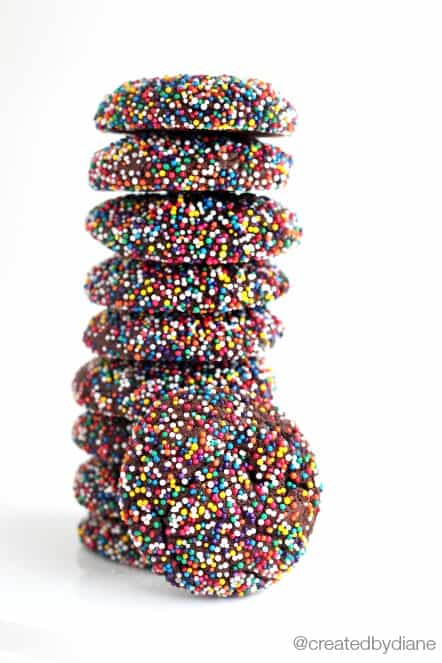 There are going to be a MUST with all the paperwork and clean up I need to do on my desk.
My desk is like a constant paper dump yard.
I think I'll be making batches of these until it's all cleaned up.
It's not like I don't clean it up all the time,
I do,
it just gets messy SO fast 🙁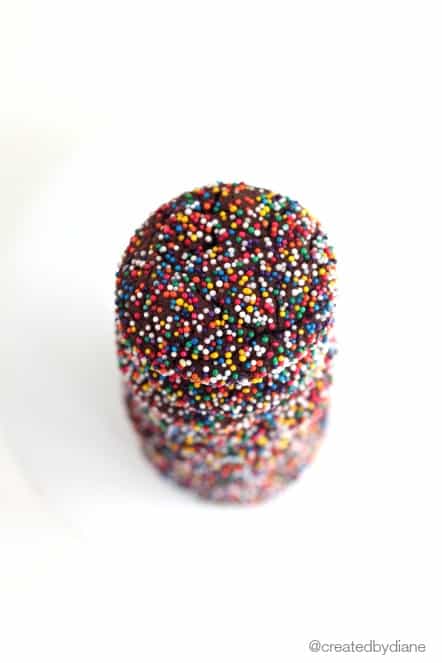 There is something so fun about all these colors,
they sure make delicious cookies,
even more fantastic!
And I need a little more fantastic in my life!
You will find the recipe for these Chocolate Sprinkle Cookies (here), just roll them into a dish of 1/2 cup rainbow nonpareils before baking.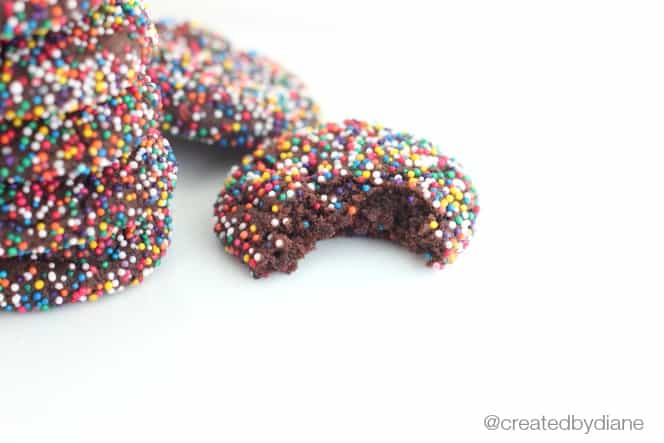 Let this year be filled with deliciousness!
And a clean desk.