Many recipes call for buttermilk, if you don't have any on hand this is a great substitute.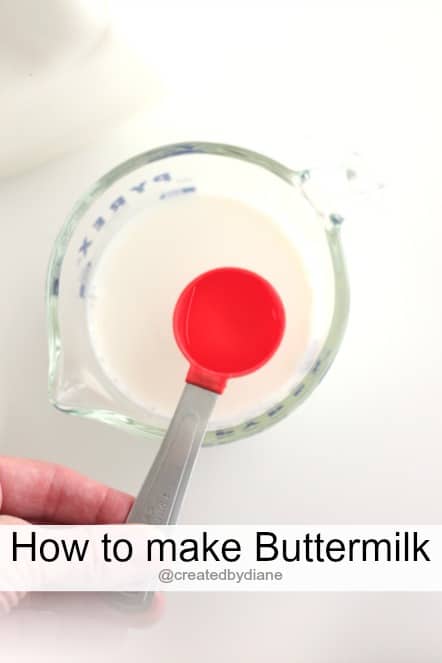 It happens every now and then,
I'll select a recipe that calls for buttermilk,
and I didn't plan it out or go shopping
chances are I don't have buttermilk then.
It's not something I keep on hand usually.
So, I make it.
With just two ingredients I am able to make a buttermilk substitute,
milk and vinegar is all it takes,
and a few minutes.
Can you substitute heavy cream for buttermilk?
Yes, you can. Any variety of milk will work.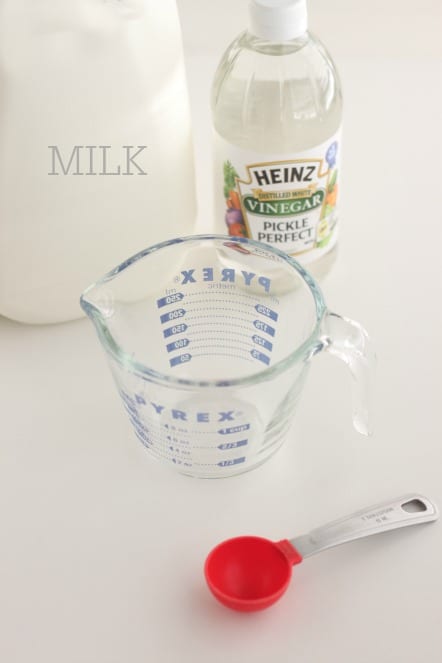 Mix a tablespoon of vinegar into a cup of milk, wait a couple of minutes and you will have a buttermilk substitute.
Now if you have heavy cream in your and add the vinegar, it will be VERY close to actual buttermilk, but I realize everyone may not stock heavy cream in their fridge either, so I wanted you to know milk is good for this. I've used whole milk, 2% and skim milk with great results.
How to make Buttermilk
Ingredients
1 cup milk (or heavy cream)
1 tablespoon vinegar (or lemon juice)
Instructions
Mix vinegar into milk and let it sit for a few minutes.
It will curdle a little bit, that is the vinegar doing it's magic on the milk.
The result will be a tangy tasting milk, just like buttermilk.
I will have a couple of recipes coming up using buttermilk and wanted to show you how easy it is to make if you don't have any on hand.