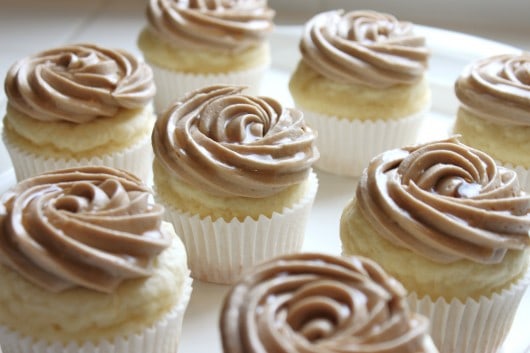 Buttermilk Pancake Cupcakes 
Don't miss one delicious recipe and get my FREE e-cookbook click here!
Pancakes are huge favorite of my house. I sometimes think my kids you have breakfast lunch and dinner if allowed. Well if they could eat them for breakfast lunch and dinner I figured they could eat these for dessert.
For these easy buttermilk pancake cupcakes I began with Smart and Final's Buttermilk Pancake Mix. (any buttermilk pancakes mix should be fine, I've used different brands with great results too)
I mixed 2 cups pancake mix with 1 cup milk divided the mix into the cupcake lined pan and baked them at 325° for 13 min.
that's pretty easy right!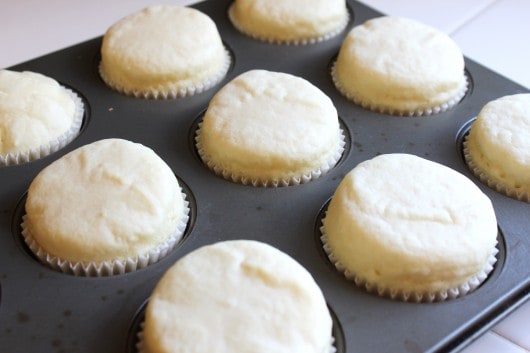 They came out light and fluffy. It was so tempting to eat one of those warm fluffy pancakes, but I resisted.
After all, what are cupcakes without frosting?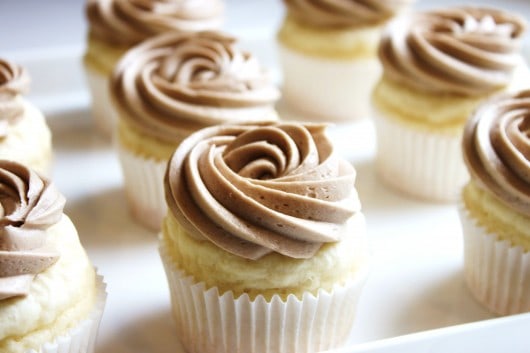 Who would have thought that two basic breakfast items would turn into these!
Maple buttercream frosting
1 1/2 cups butter
2 1/2  cups powdered sugar
1 teaspoon maple extract
2 tablespoons milk
Beat butter, and sugar, extract and milk blend until smooth and creamy.

I piped on the frosting with a number 846 tip, then drizzled the cupcakes with pancake syrup.
These cupcakes were made for breakfast time, right? One bite and you'll want one every morning for breakfast.
Breakfast, Dessert whichever, the are really easy, fun and delicious!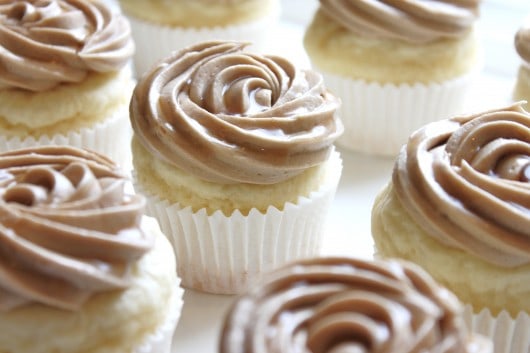 Pancakes aren't just for breakfast anymore!
If in fact you think pancakes are for breakfast,
this one's for you.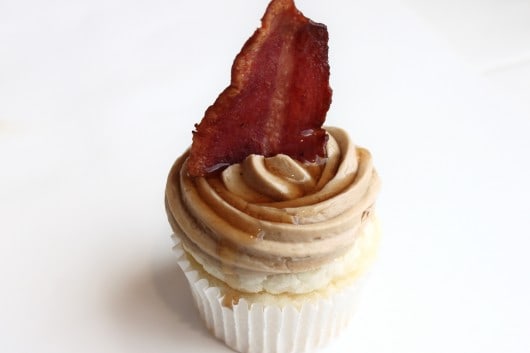 Since you couldn't reach out and grab it, I knew the only right thing to do was enjoy it for you, and enjoy it I did!
To give them an extra kick, they are topped with turkey bacon {apparently this is my attempt to save calories LOL}