I make pancakes all the time, and my family devours them. I mostly use this recipe with delicious results!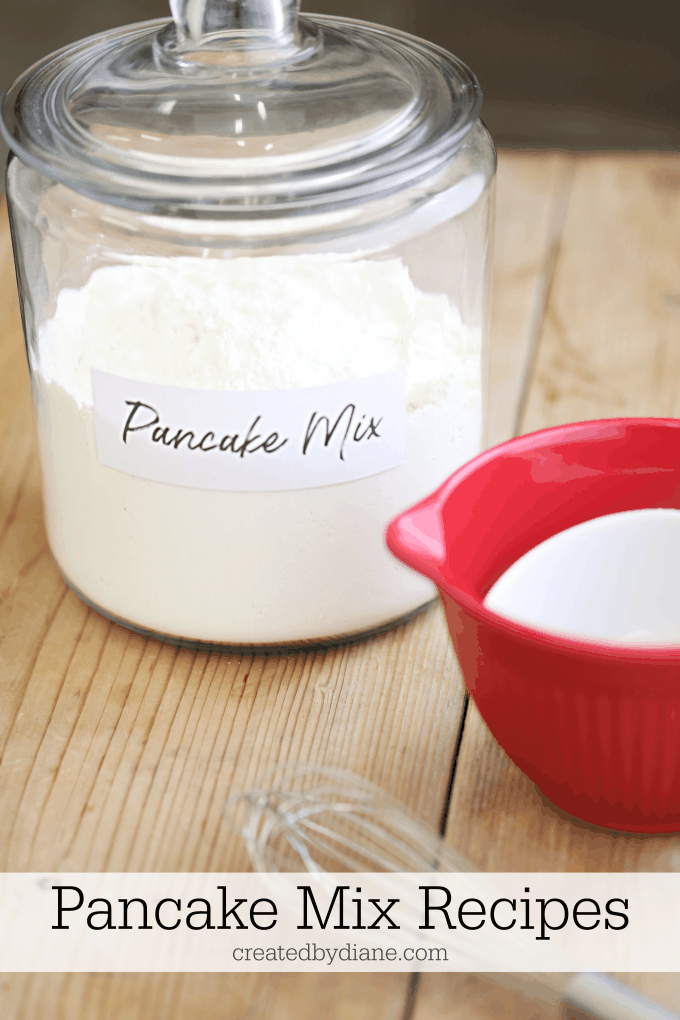 If there's one pantry staple I keep around, it's pancake mix. It can be used for so much more than pancakes! Because I use it so often, I thought it'd be a great idea to write a blog committed solely to this wonderful, and sometimes meal saving, mix.
As far as what mix to buy, well, I've used the gambit!
I've bought Krustez brand but have also used other store brands, such as Pearl Milling Company (previously Aunt Jamima's) and Hungry Jack – each with their own great results. The flavors differ, but I'll give you tips on that later on.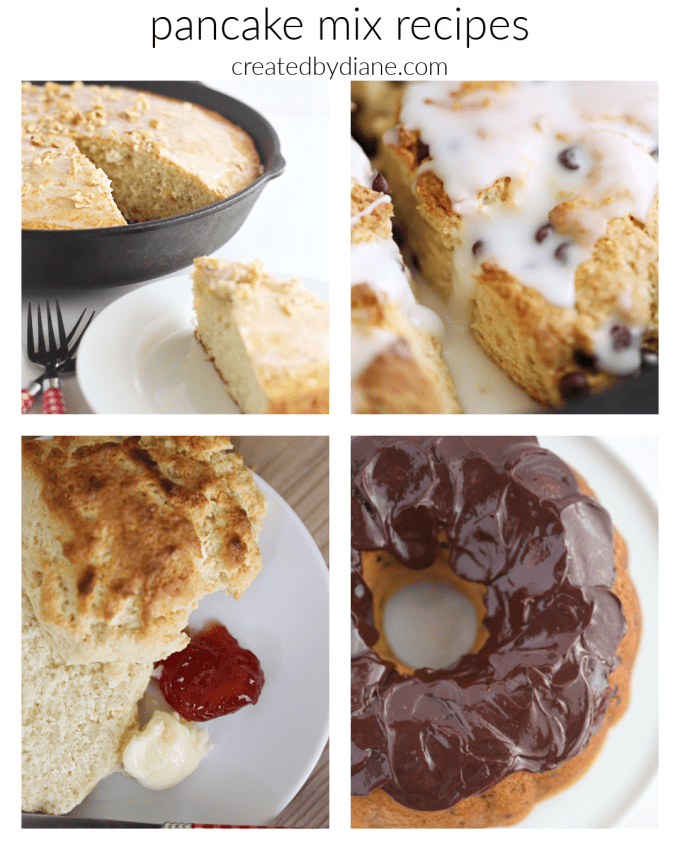 Let's take a look at what a good pancake mix can make – Look at all these fun recipes: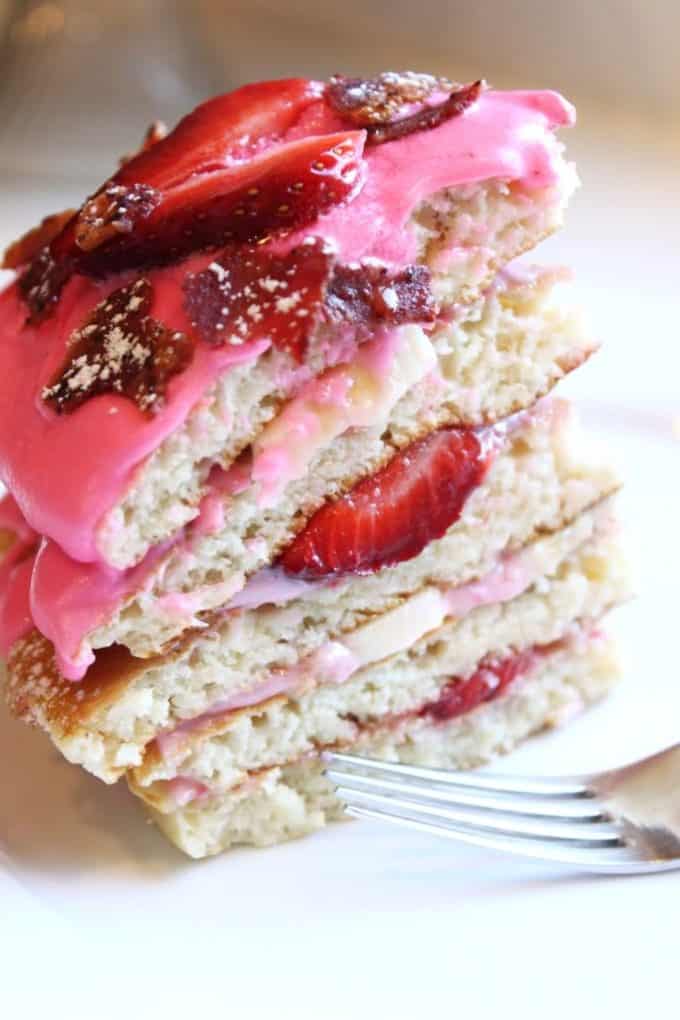 But the really great thing about pancake mix is that you can dress it up, or adjust it according to your tastes! Everyone has their own preference when it comes to pancakes. Some like the batter sweet, some prefer it to be more savory. So, if you like:
Sweet – Add a little sugar to your batter. Or if you prefer it less sweet, balance your pancake batter with a small amount of vinegar (1 teaspoon per 1 cup pancake mix)

Tangy – Add a little dry buttermilk, this will also produce a more tender and light crumb as buttermilk breaks down the strands of gluten!

Fruity – Add some lemon juice or lemon extract. Or add in fresh fruit like blueberries to change up your pancake game! Bananas also work really well here.

Colorful – Add some sprinkles! It's a special treat for children, or for the kid in all of us.

Stuffed and Filled – Mix in some chocolate chips, it's never a bad thing to add chocolate-mini chips work really well and are a personal favorite. Or make it nutty by adding in chopped walnuts or pecans.
For an extra treat and a fun morning, pour some glaze icing onto the pancakes – your sweet tooth will thank you.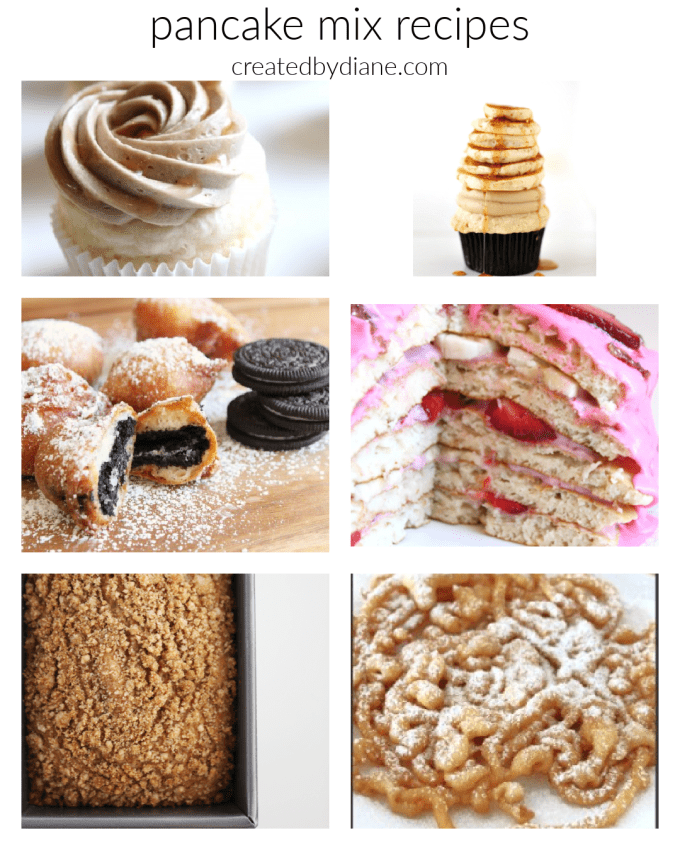 As you can see, there is plenty you can create using a pancake mix. And if you're ever wanting a crossover of a pancake with a cookie, look no further! I have just the thing. My Pancake Cookie is quick, delicious, and made in a skillet! It's a real crowd pleaser, especially with the kids.
If you're looking to make pancakes abs want a couple great tasting recipes give these a try: Pancake Mix recipe and this one capturing all the Fall flavors they my Pumpkin Pancakes.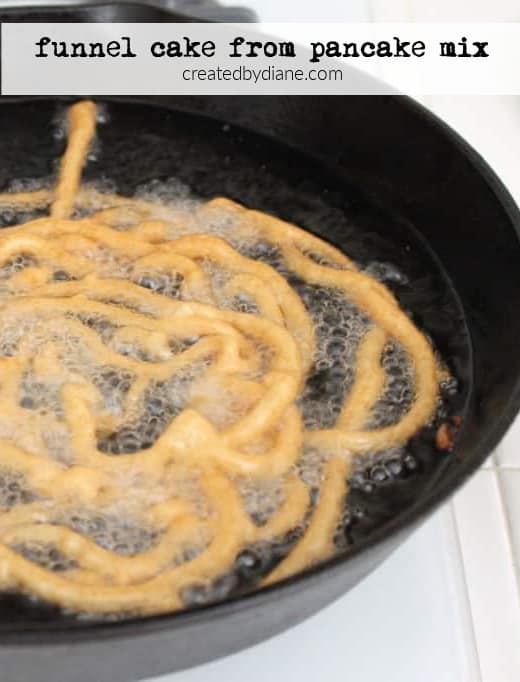 funnel cake made from pancake mix, so FUN!
That's it for now, but I'm always creating, so I wouldn't be surprised to see this list of pancake goodies grow so keep your eyes peeled! If you want to stay up to date on all my kitchen creations, you can subscribe to my blog HERE.