If you like wine and cheese you will LOVE this dinner!
This Wine and Cheese Dinner is sponsored by Sargento®. All opinions are my own.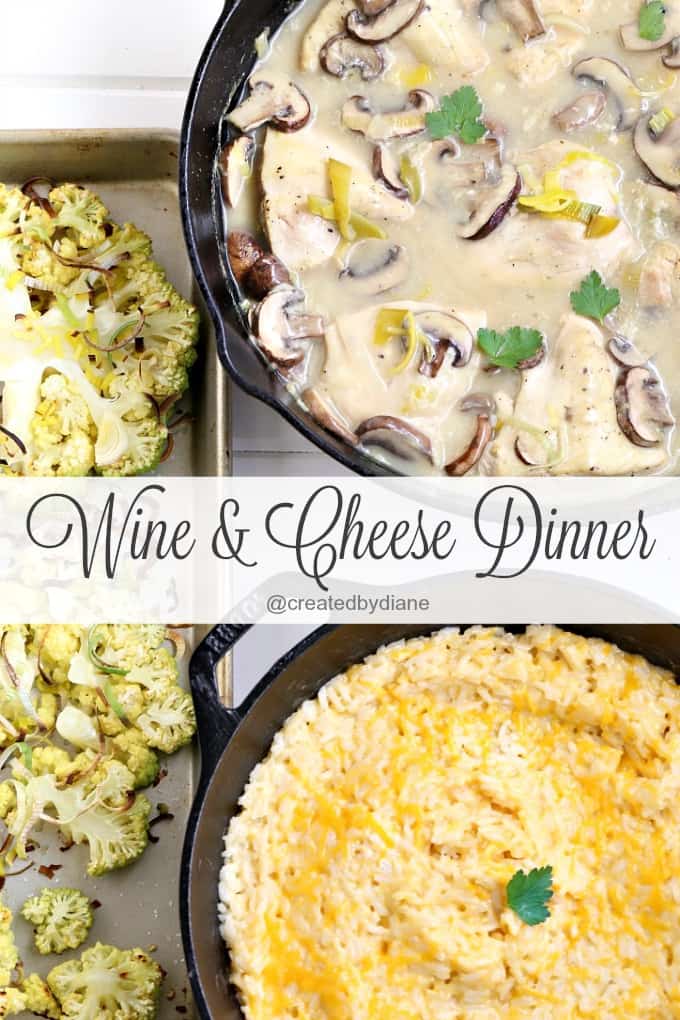 Wine and Cheese for DINNER!
Don't miss one delicious recipe and get my FREE e-cookbook click here!
Oh… comfort food is on the table!
This dish will have you begging for seconds.
The chicken in cooked in a delicious wine sauce with mushrooms and leeks served with roasted cauliflower and cheesy rice.
[rsscut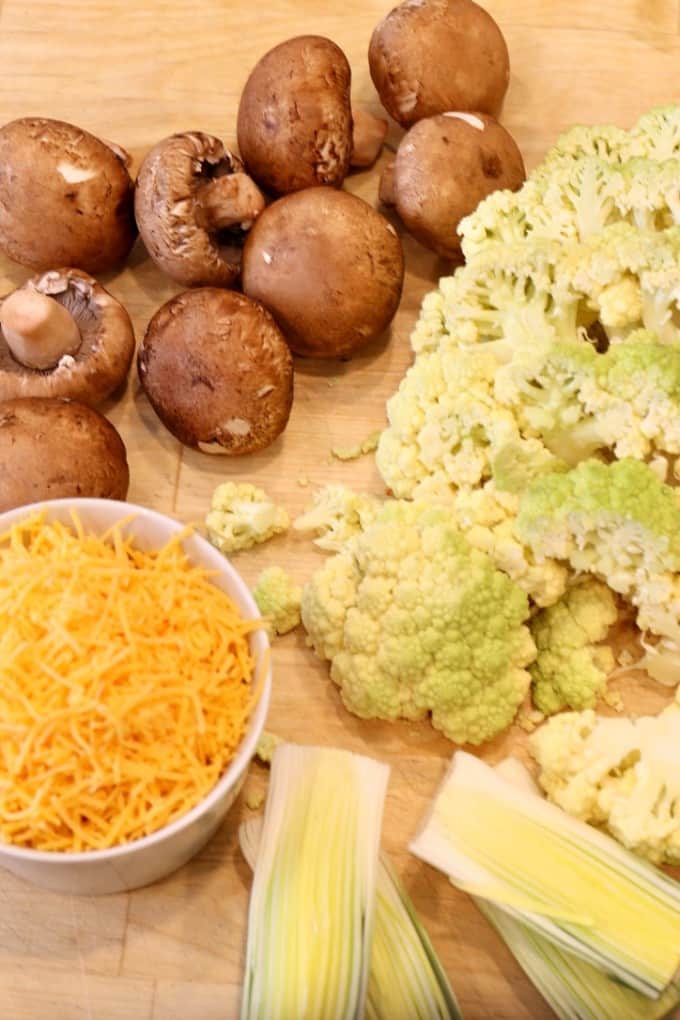 I'm participating in the Food Network Chopped At Home Challenge. I was given a list of items to use to create a meal. The theme is comfort food. The list of secret basket ingredients included Cauliflower, Cremini Mushrooms, Leeks and Sargento Cheddar Cheese. Many thoughts went through my head about what I was going to make and one of the first things to come to mind was wine and cheese and cheese and well those two items pair together.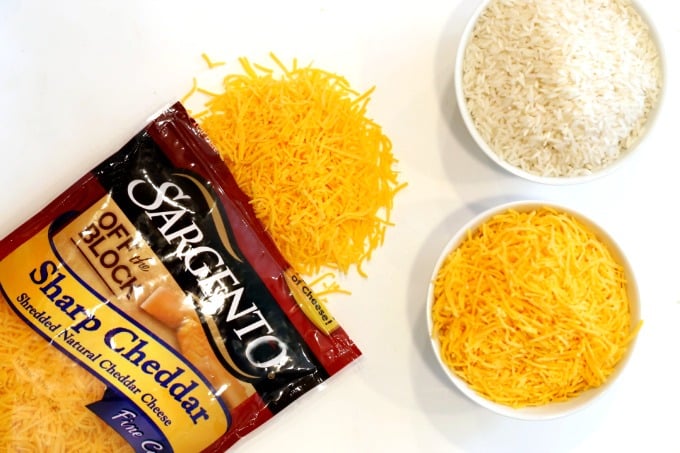 I started by making the rice first.
Sargento Shredded Cheese, it's so delicious and easy and convenient to use. Perfect for quesadillas, mac and cheese, perfect for stuffed potatoes and to top off bowls of soup with.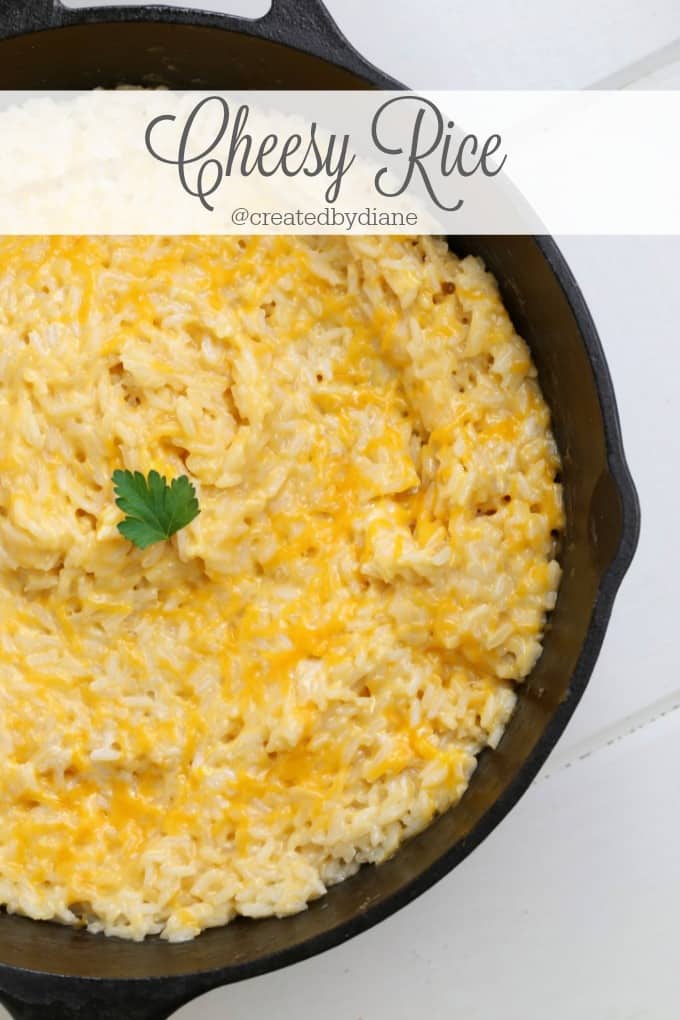 Oh, how I love cheese! Just one look at this and I want to know where my fork is.
You cook rice on the stove in a skillet and then add in cream and cheese. This cheesy rice is such a fun side dish, everyone just loves it. It's creamy and cheesy and easy to make.
THIS is the skillet I use and love and I use it so much I have 3 of them and more in other sizes too, it's a kitchen must have.

Cheesy Rice
Ingredients
1 cup Sargento Shredded Sharp Cheddar Cheese
1 cup long grain rice
2 cups water
½ teaspoon salt
2 tablespoons butter
2 tablespoons heavy cream or milk
Instructions
I used a 10 inch cast iron skillet to cook the rice.
Saute one tablespooon butter with 1 cup rice for 1 minute until the rice is all coated and almost getting a white to golden color.
Add 2 cups of water and salt and stir.
Cover and cook for 20 minutes.
Remove from burner and let stand 5 minutes (do not remove lid)
After the 5 minutes, remove the lid and stir milk and remainnig tablespoon of butter into rice and then add in the cheese, reserving a tablespoon or two for the top.
Mix well and top with reserved cheese and serve.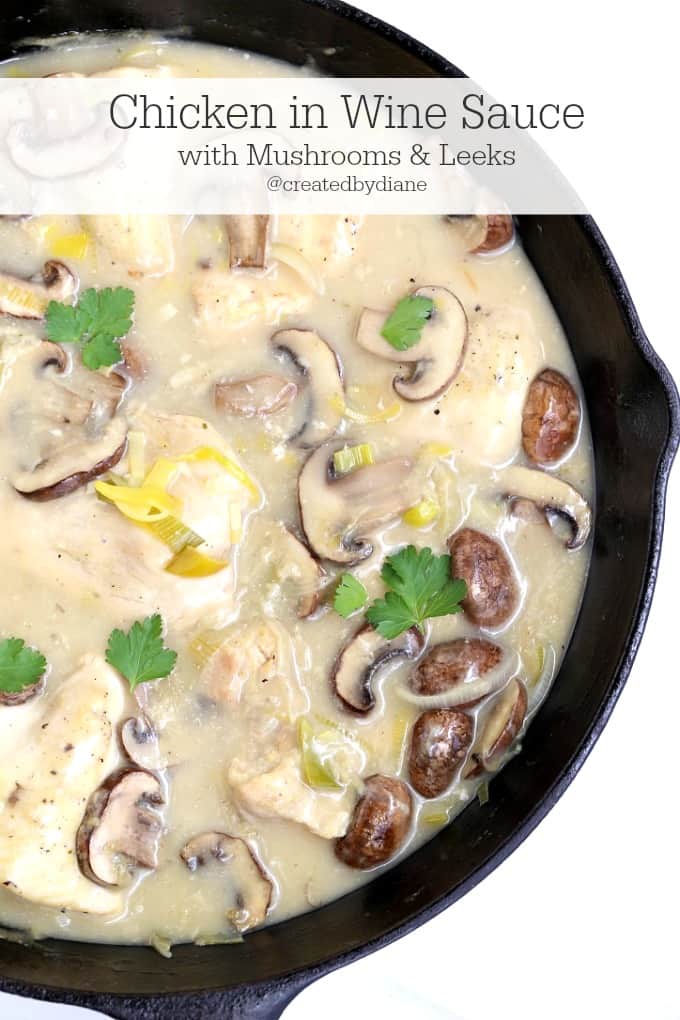 This chicken dish comes together very quickly. Lots of time is reduced by cutting the thickness of the chicken in half as well as cutting the pieces lengthwise allows the chicken to cook very quickly.
Chicken in wine sauce with mushrooms and leeks
Ingredients
2 lbs boneless skinless chicken breasts
1 cup white wine
1 cup chicken stock
2 teaspoons cornstarch
1 leek sliced fine
8 cremini mushrooms, sliced
2 tablespoons heavy cream (or more if more sauce is wanted up to ¼ cup)
Instructions
Cut chicken breasts thin, Heat skillet over medium high heat, place a tablespoon of oil in the pan and arrange chicken so the pieces don't overlap.
After 2 minutes, turn all the pieces of chicken over and add the leeks and mushrooms.
Pour in the wine.
Mix the chicken stock with cornstarch and pour that in the pan.
Cover and simmer on low until chicken is fully cooked to 165 degrees on a meat thermometer.
(about 15 minutes)
Remove lid and whisk in heavy cream.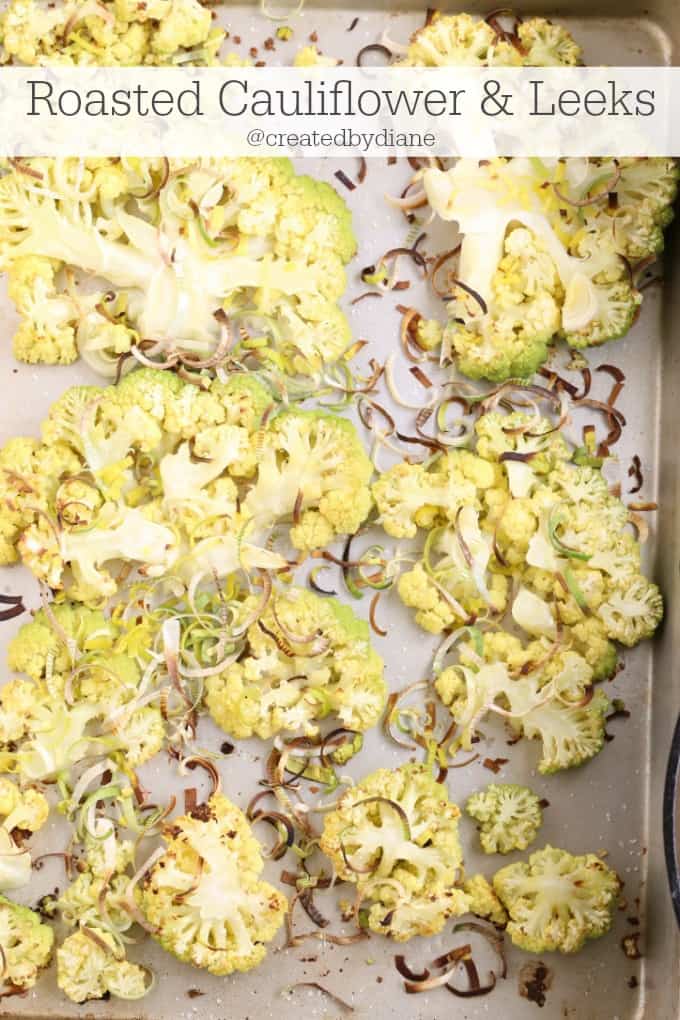 Roasted Cauliflower with leeks accompanied this dish, I love the colors of cauliflower that I have found in the grocery stores, I've seen purple, yellor and green. I found green this time, it's a light green and roasted with the leeks and some olive oil and salt it's simple and delicious. Slice the cauliflower into thick slices, place them on a baking sheet with a thinly sliced leek and drizzle with olive oil and add some salt. Roast at 400 degrees for 10 minutes.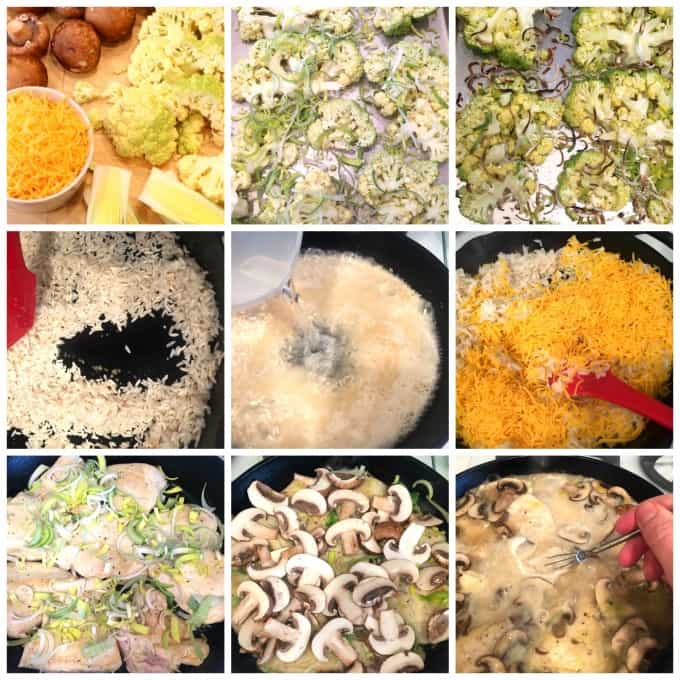 This dish all came together in 30 minutes!
This is a sponsored conversation written by me on behalf of Sargento. The opinions and text are all my own.