Delicious Hawaii Style Garlic Shrimp you will find IRRESISTIBLE…
Just like from the shrimp trucks in Hawaii!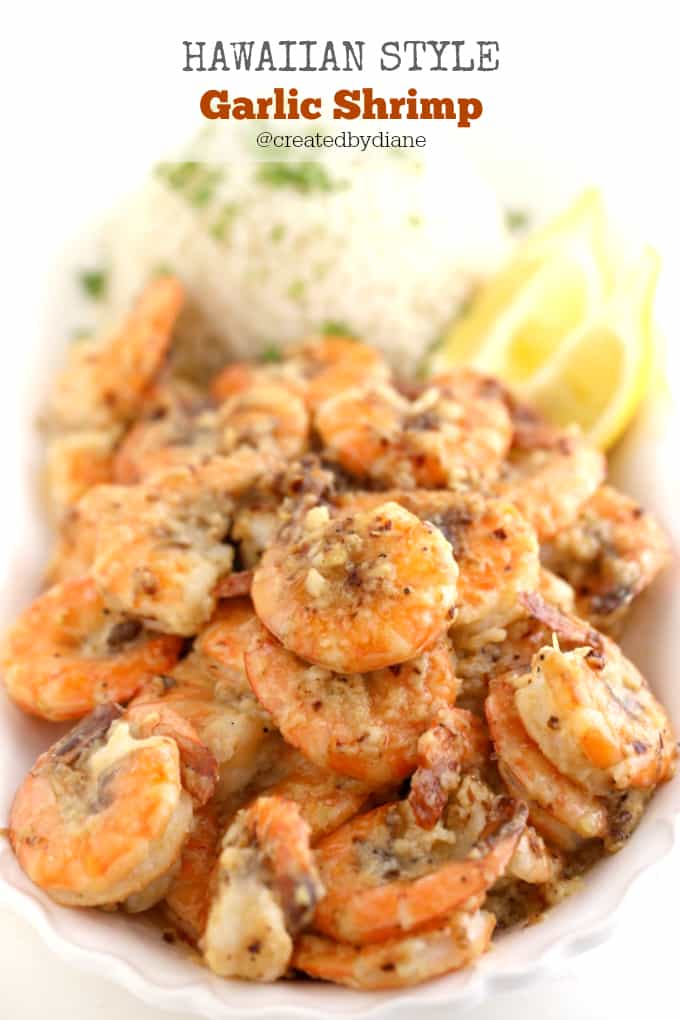 Hawaiian Style Garlic Shrimp
Don't miss one delicious recipe and get my FREE e-cookbook click here!
While driving around the islands of Hawaii you can't help but see all sorts of "Shrimp Trucks" pulled over on the side of the road.
I had gotten some recommendations about shrimp trucks before I even arrived in Hawaii, and I'm so glad I did. I couldn't get enough of this delicious shrimp!
Now we can't all be flying off to Hawaii every time we dream of garlic shrimp, especially the most delicious garlic shrimp you've ever had. With this recipe, you can now enjoy it ANYTIME, no airfare needed!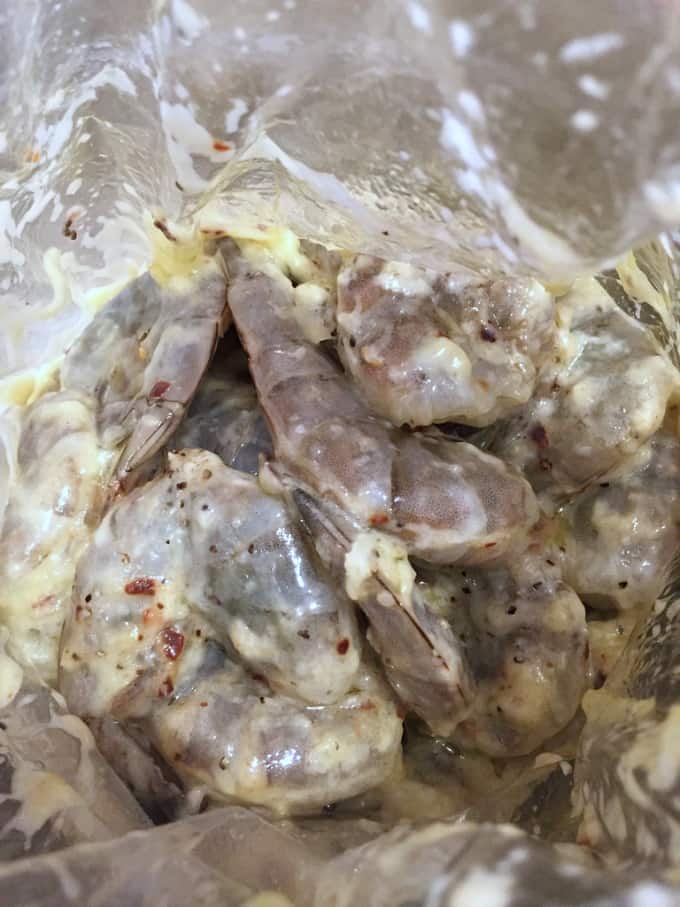 Marinating the shrimp for an hour in garlic will give it some EXTRA delicious flavor!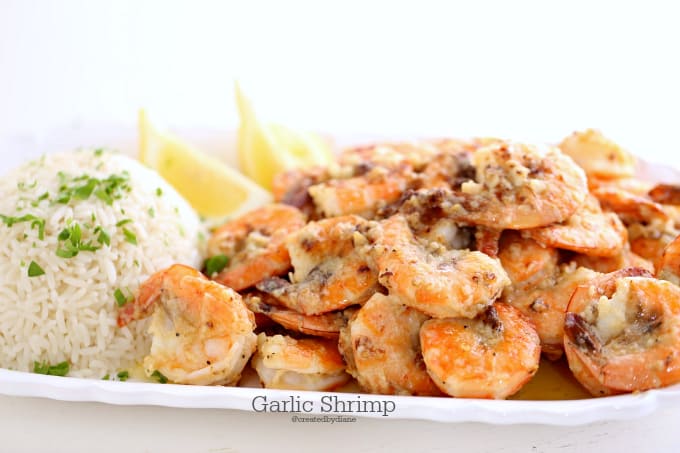 Cooking the shrimp with the shells on give the shrimp, even more flavor. This dish is messy to eat but TOTALLY worth it.
Serve the shrimp with rice and lemon wedges.
Serve with an empty bowl for shells and moist towels will help reduce the mess.
Garlic Butter Shrimp
Ingredients
1 lb extra large shrimp (deveined with shells on)
1 bulb garlic (freshly diced fine or pressed in a garlic press)
2 tablespoons garlic paste (pressed or use Gourmet Gardens like I did)
¼ cup olive oil
3 tablespoons butter
¼ teaspoon crushed red pepper
¼ teaspoon coarse kosher salt
Instructions
In a gallon zipper bag place shrimp with olive oil with 2 tablespoons garlic paste, crushed red pepper and salt.
Place in fridge for 1 hour.
In a 12" preheated cast iron skillet heat.
Add the bulb of garlic (crushed) with garlic and butter cook for a minute or two.
Then add in the shrimp and cook while stirring occasionally until the shrimp are pink and fully cooked.
To avoid over-cooking the shrimp, place a lid over the shrimp the last minute or two as the last few shrimp are still turning pink.
Serve with rice and lemon wedges.
Be sure to have an extra bowl for shells and moist towels are great as well.
Notes
This dish is messy but really worth the mess, the flavor is fantastic and cooking the shrimp in the shells adds great flavor.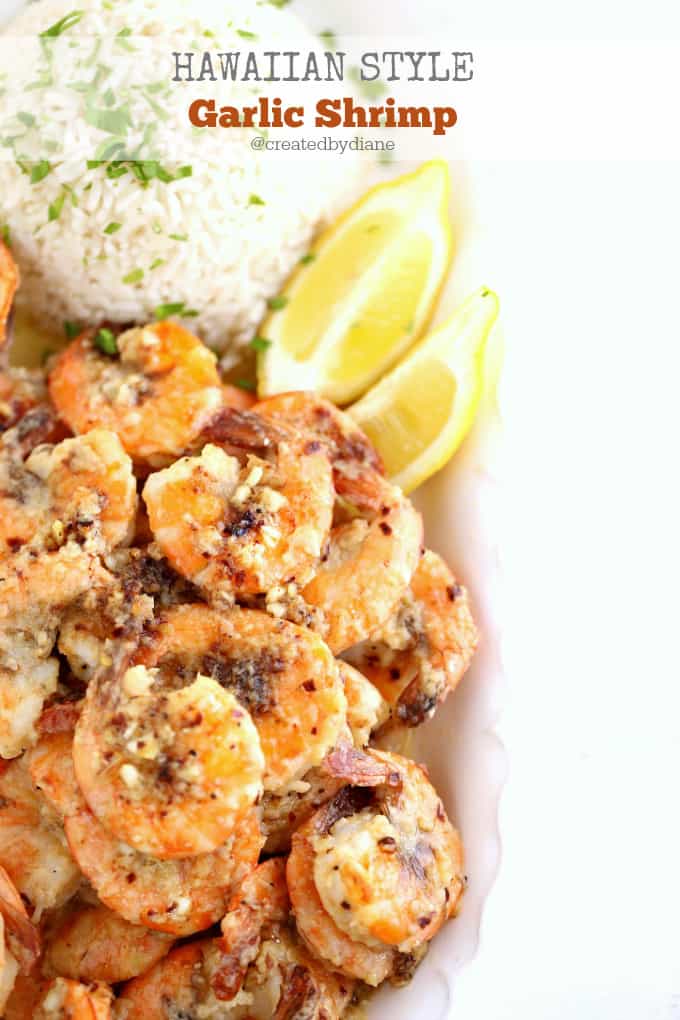 Oh, these shrimp are so delicious!
I can't help but think of the beautiful days in Hawaii and savor ever bite!