Delicious Hawaii Style Garlic Shrimp you will find IRRESISTIBLE…
Just like from the shrimp trucks in Hawaii!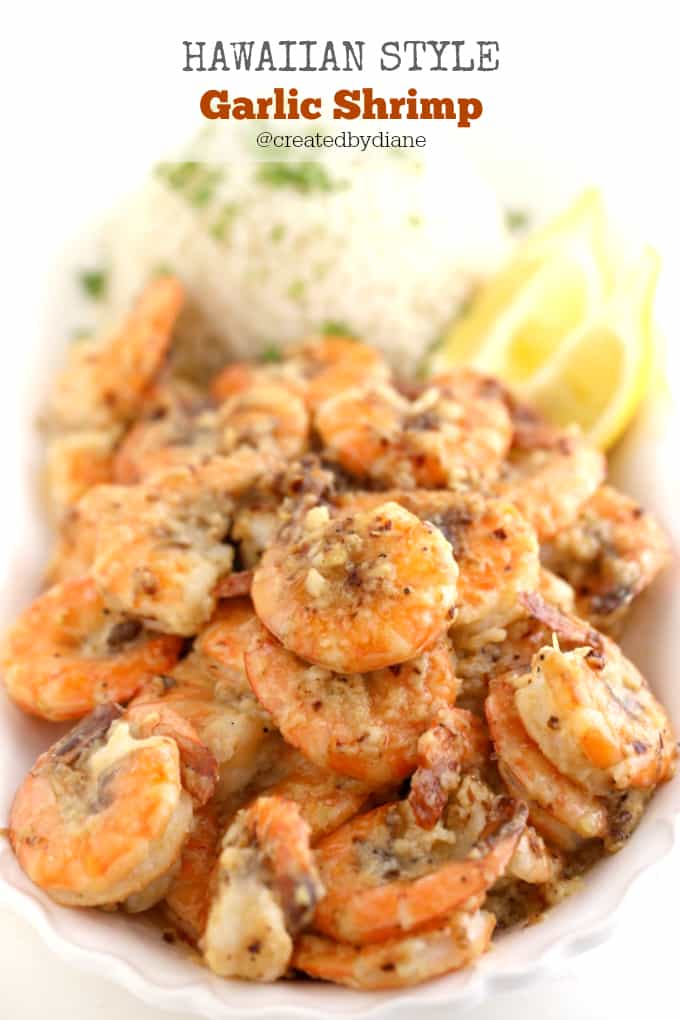 Hawaiian Style Garlic Shrimp
Don't miss one delicious recipe and get my FREE e-cookbook click here! 
Have I told you how much I LOVED going to Hawaii,
the weather was amazing, it was so relaxing, I loved the sea turtles and the delicious food!
Ok, let's escape to paradise for the next few minutes…
Imagine the sun shining on your face, the warm air hitting you like it does at the beginning of spring after a cold winter…
You'll want to enjoy something so tasty, you'll want to remember that flavors forever!
Well, this is that type of recipe…
While driving around the islands of Hawaii you can't help but see all sorts of "Shrimp Trucks" pulled over on the side of the road.
I don't mean one once in a while, I mean you will just about see one every mile!
I had gotten some recommendations about shrimp trucks before I even arrived in Hawaii,
and I'm so glad I did. I couldn't get enough of this delicious shrimp!
Now we can't all be flying off to Hawaii every time we dream of garlic shrimp, especially the most delicious garlic shrimp you've ever had.
With this recipe, you can now enjoy it ANYTIME, no airfare needed!
Take a look at these other great shrimp recipes: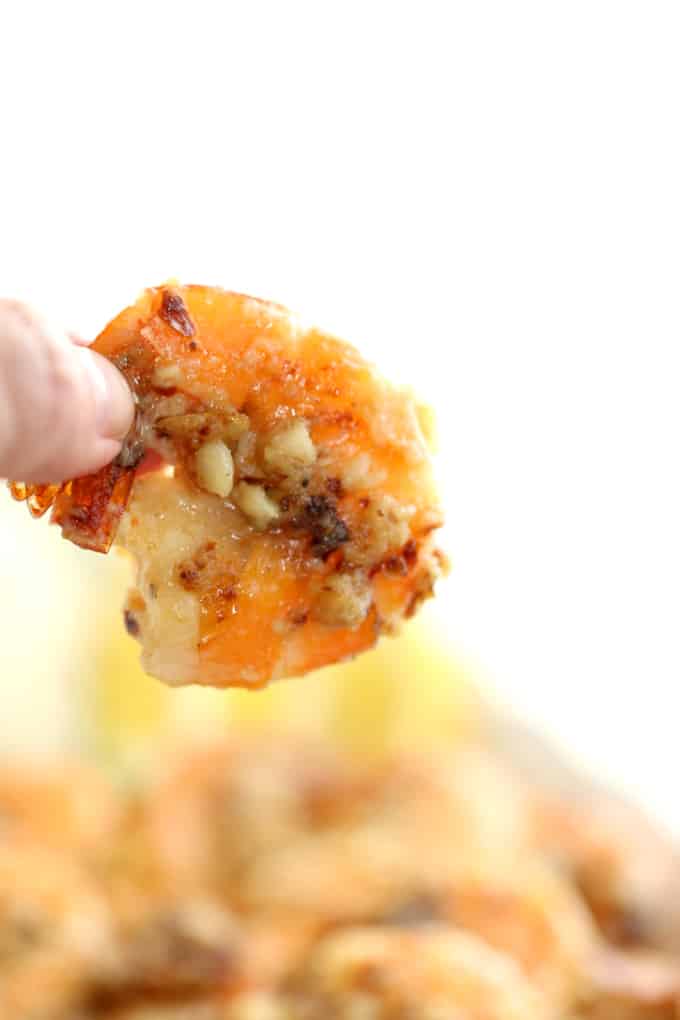 In no time at all,
you could be enjoying these delicious shrimp!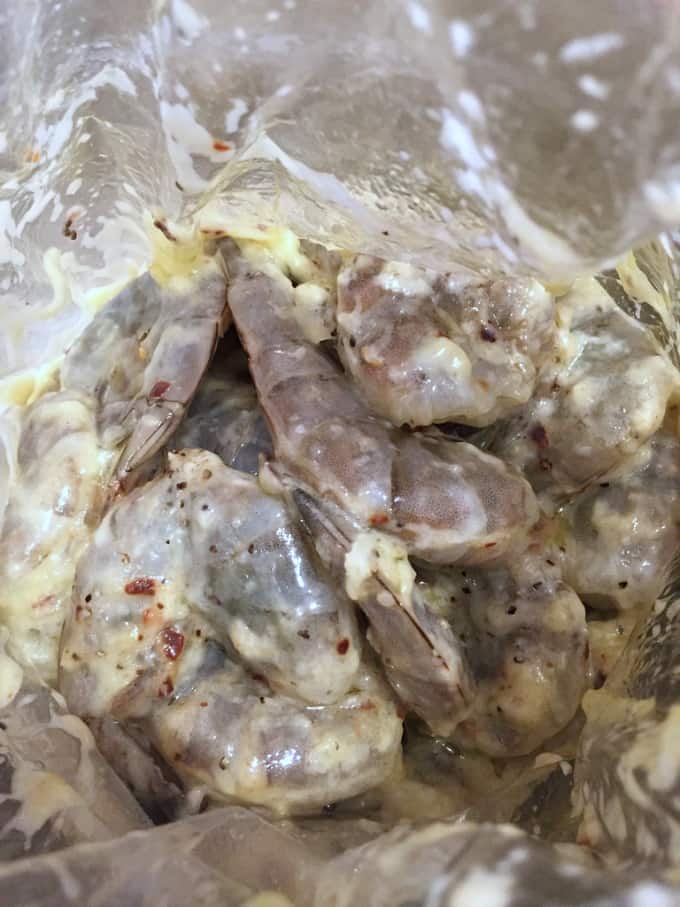 Marinating the shrimp for an hour in garlic will give it some EXTRA delicious flavor!
You can add the shrimp and marinade in a plastic bag to keep the mess at a minimum, which is great and makes for easy clean up too.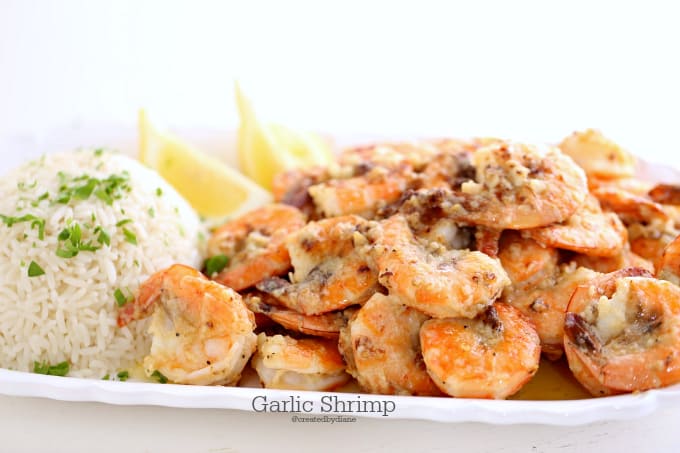 When it comes to flavor, there are some really simple tips that will make the world of difference:
Cooking the shrimp with the shells on give the shrimp, even more flavor.
This dish is messy to eat but TOTALLY worth it!
Serve the shrimp with rice and lemon wedges or with a salad.
Serve with an empty bowl for shells and moist towels will help reduce the mess.
Maybe you'll plan your next vacation while enjoying this… Hawaii was such a great vacation it's no wonder it's such a popular destination.
I can't wait to go back, but in the meantime, I'll just enjoy some shrimp and daydream of the time we spent there.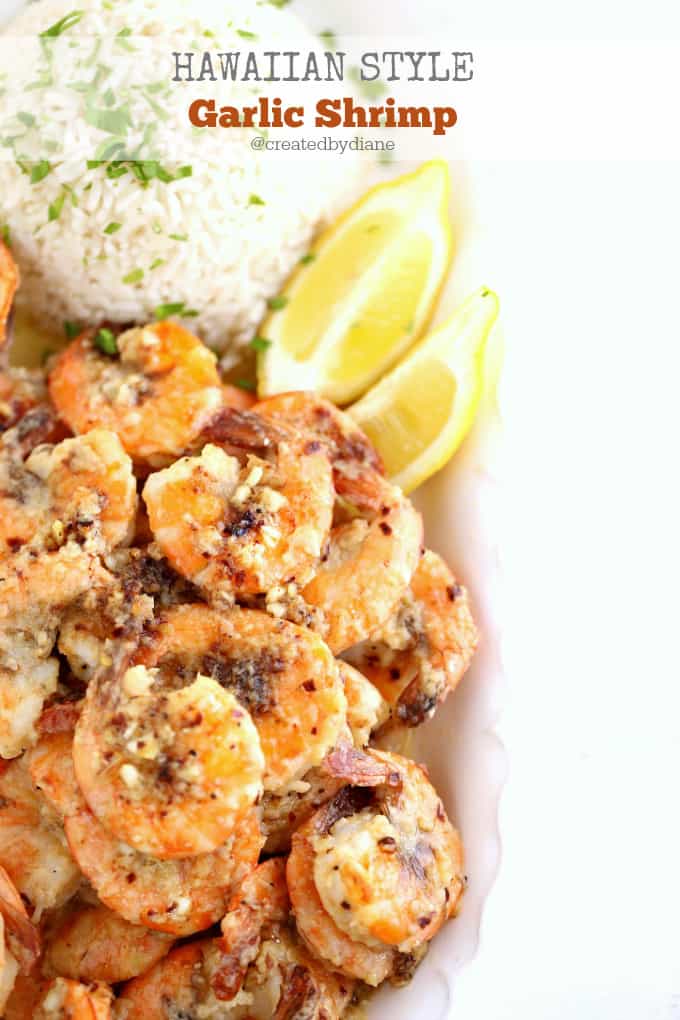 If you love shrimp like I do you'll have to give these recipes a try:
I look forward to going back to Hawaii soon, I loved the quite areas of Oahu. It was warmer on Maui but more touristy. Have you been to Hawaii? What was your favorite area?
Oh, these shrimp are so delicious!
Until I go back to Hawaii, I will just be enjoying this shrimp often!

Garlic Butter Shrimp
Ingredients
1 lb extra-large shrimp (deveined with shells on)
1 bulb garlic (freshly diced fine or pressed in a garlic press)
2 tablespoons garlic paste (pressed or use Gourmet Gardens like I did)
¼ cup olive oil
3 tablespoons butter
¼ teaspoon crushed red pepper
¼ teaspoon coarse kosher salt
Instructions
In a gallon zipper bag place shrimp with olive oil with 2 tablespoons garlic paste, crushed red pepper and salt.
Place in fridge for 1 hour.
In a 12" preheated cast iron skillet heat.
Add the bulb of garlic (crushed) with garlic and butter cook for a minute or two.
Then add the shrimp and cook while stirring occasionally until the shrimp are pink and fully cooked.
To avoid over-cooking the shrimp, place a lid over the shrimp the last minute or two as the last few shrimp are still turning pink.
Serve with rice and lemon wedges.
Be sure to have an extra bowl for shells and moist towels are great as well.
Notes
This dish is messy but really worth the mess, the flavor is fantastic and cooking the shrimp in the shells adds great flavor.