This sugar cookie recipe is easy and gives your soft sugar cookies, add on the frosting and you'll never buy frosted sugar cookies again, a Lofthouse copycat.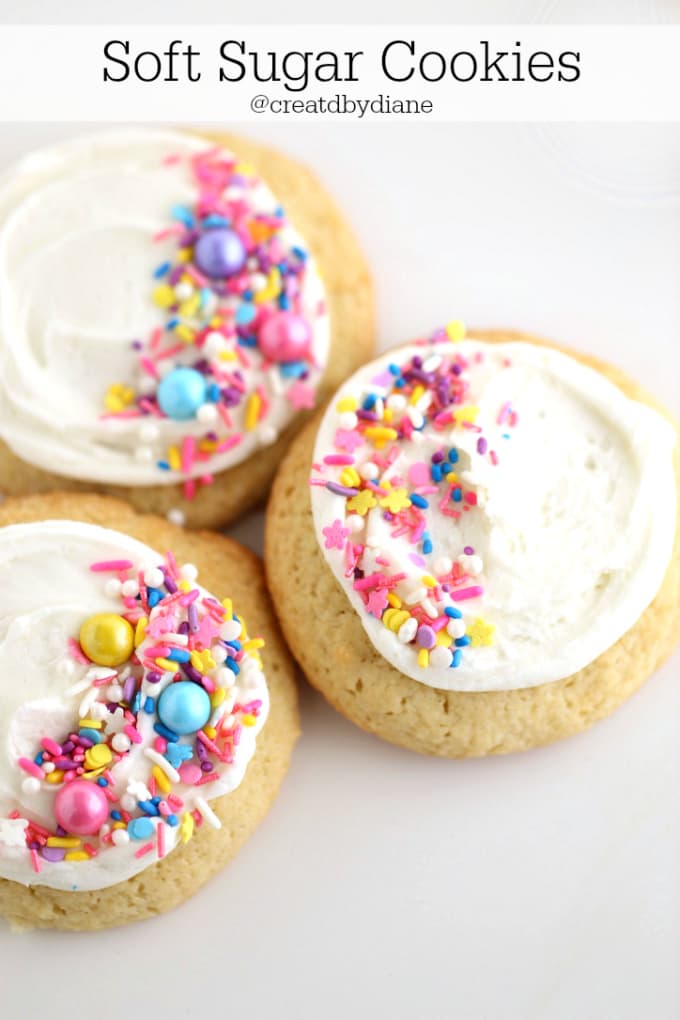 These delicious tasting sugar cookies will be the answer to EVERYTHING.
Bad day… sugar cookies are the answer.
Party time… sugar cookies are the answer.
Love sprinkles…. sugar cookies are the answer.
Are Unicorn CRAZY… these frosted sugar cookies with colorful sprinkles are definitely the answer (considering a popular drink company had a limited time drink that may have looked great, but most people thought tasted awful) These would be perfect for any girl who is crazy for Unicorns, birthday parties, and more. They look like a party themselves, they are so pretty!
These are soft cookies with frosting or dipped into melted white chocolate, or any melted chocolate of your choosing, candy melts come in many colors and flavors.
Now about SPRINKLES… oh how I just LOVE colorful sprinkles. I used Sixlet( SIXLETS you can find here if you haven't used them before) they are the candy coated chocolate balls you can't miss seeing they are big and pretty and these have an iridescent finish to them that makes them extra pretty.
Then I used a combination of pink, purple, yellow, white, and blue sprinkles and stars with white round sprinkle too.
You can use any combination of colors and shapes to make these perfect for ANY DAY!!!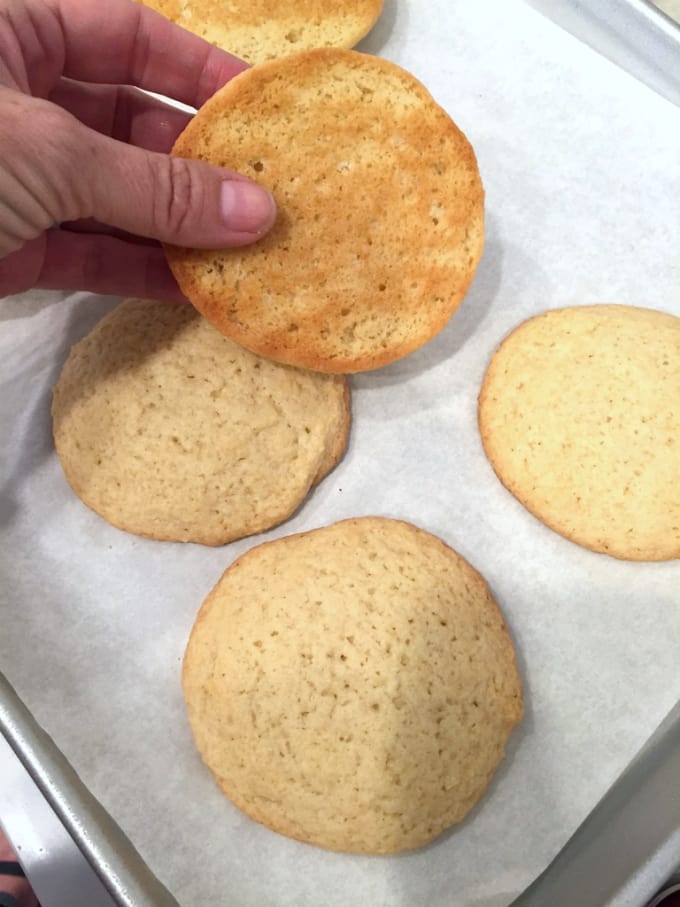 These really taste like the best soft sugar cookies! You can enjoy them all on their own….
or…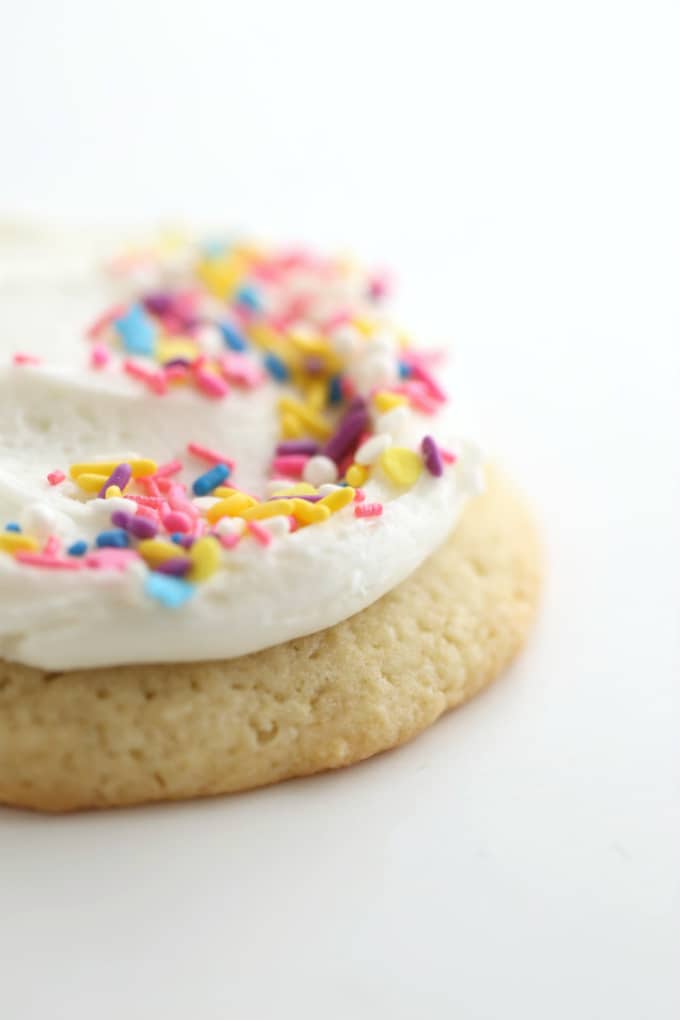 Slather them with buttercream frosting like you see in the bakery of grocery stores and add sprinkles.
My basic buttercream frosting
1/2 cup butter
4 cups powdered sugar
3 tablespoons heavy cream (or milk)
2 teaspoons clear vanilla extract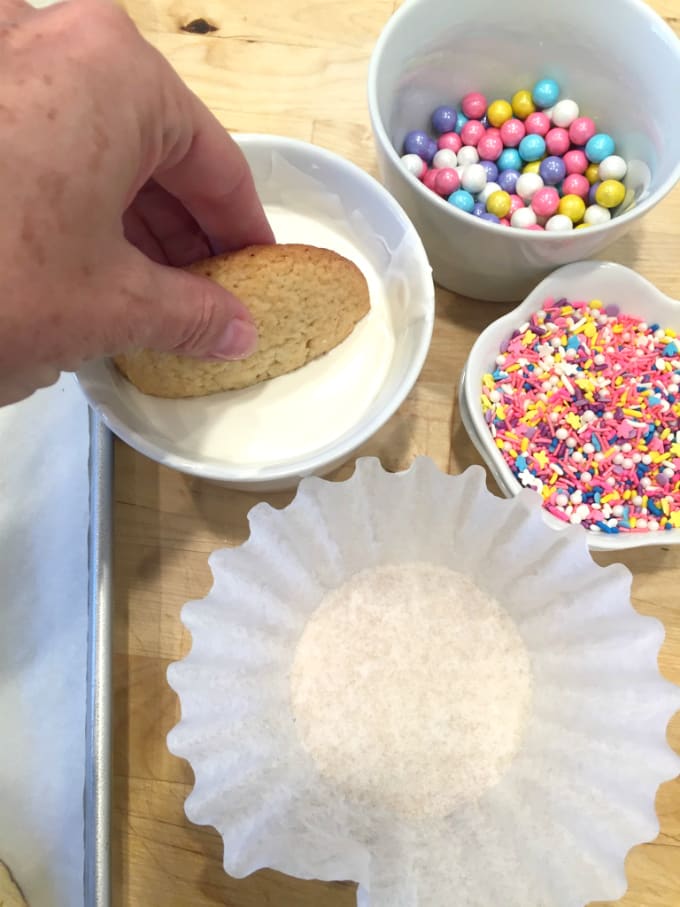 Chocolate coating for cookies: Heat in microwave 1 cup candy melts or chocolate with 1 teaspoon coconut oil. The coconut oil will help the chocolate stay thin and smooth and allow the chocolate to dry with a nice sheen.
Less mess when applying sprinkles to cookies (or cupcakes) using a coffee filter to "catch" the sprinkles that fall makes it easy and they won't go flying off the counter.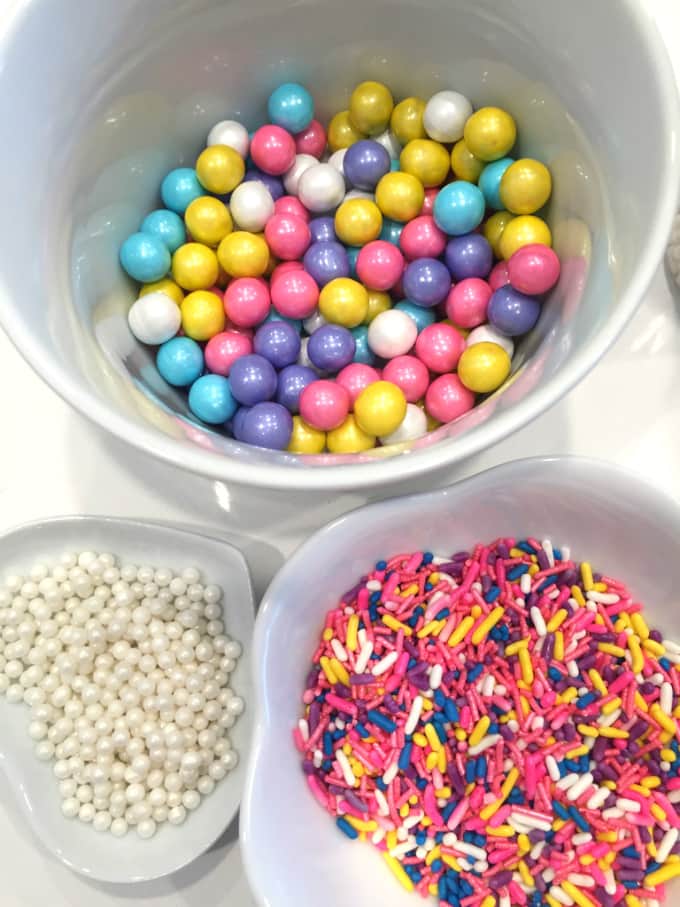 Sprinkles tip: apply sprinkles to each cookie as you frost or dip in chocolate as the sprinkles won't stick as well if they set up. Put the cookies with chocolate on a wax paper or parchment-lined baking sheet to chill the chocolate for it to set up completely.

Soft Sugar Cookies
Ingredients
1 cup butter
1 1/2 cups sugar
2 eggs
2 teaspoons vanilla bean paste (or vanilla extract)
1/2 cup plain Greek yogurt (I used Fage 0%)
3 cups flour
1/2 teaspoon baking soda
1/2 teaspoon salt
Instructions
In a large bowl with a mixer beat butter until light and fluffy. add in sugar and mix completely.
Add in eggs and vanilla and mix on medium until combined.
Add in yogurt and combine.
Mix in flour, baking soda, and salt on medium until well mixed.
Place 3 tablespoons sized scoops on parchment lined baking sheets and bake cookies at 350° for 18 minutes. If you have a really hot oven bake at 325°.
Cookies should be golden on the bottom and baked and set in the centers. They will bake a couple minutes longer when you take them out of the oven, so don't over bake them.
Allow cookies to cool completely before applying frosting or chocolate. You could roll the dough in sugar for a sugar crust on the cookies.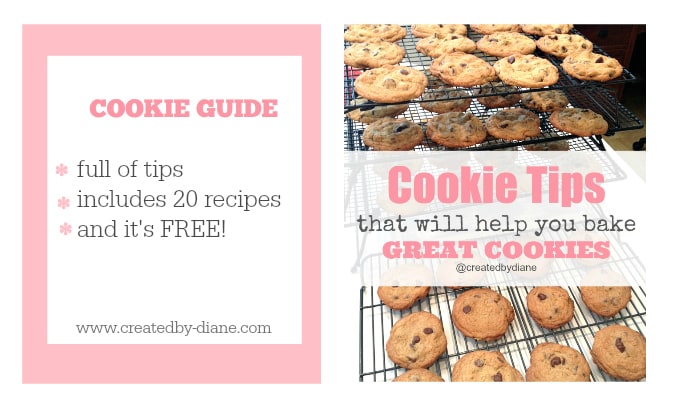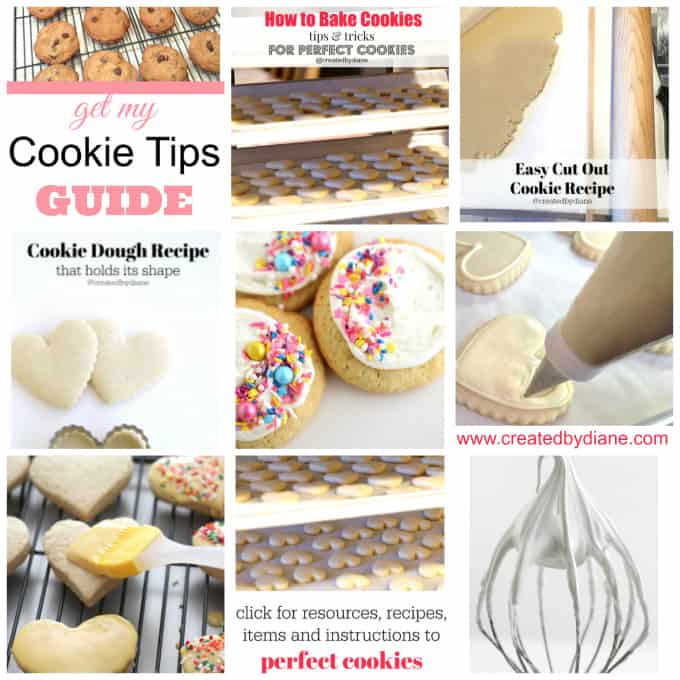 LOTS of info on baking cookies here: