Each and every year a day rolls around that is just as fun as any other celebrated holiday in my house, it's St. Patrick's Day. I'm Irish and enjoy all the Americanized Irish Foods.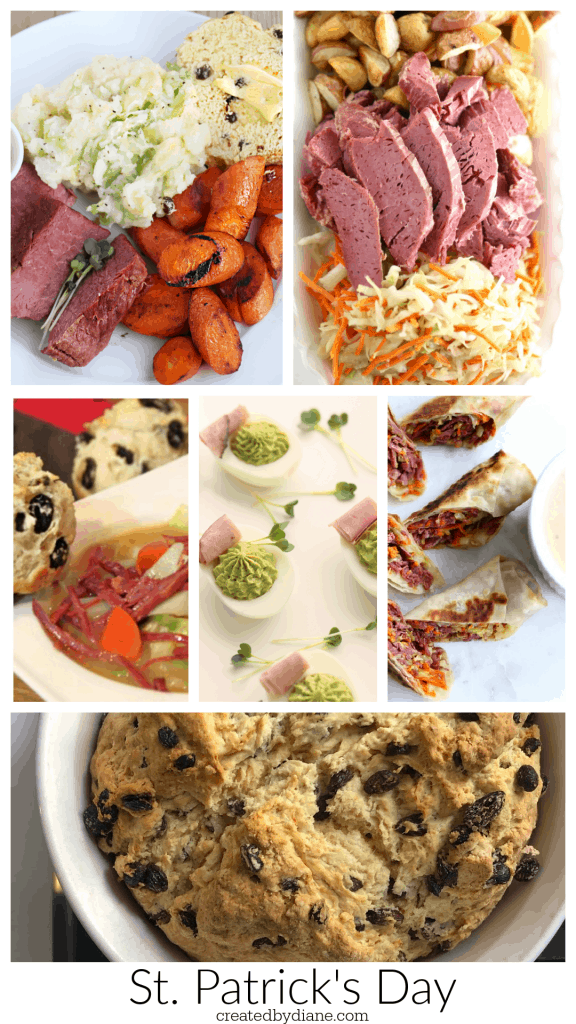 March 17th is the day that is celebrated as the feast of St. Patrick, the foremost patron saint of Ireland, who was known to scare the snakes out of Ireland but that seems to be just a story, he is known for bringing Christianity into Ireland.
Many celebrate their Irish heritage with green beer, Irish coffee, parades, and shamrocks for good luck. Sláinte, translates to cheers and good health, so whether you're Irish or not these recipes will have you celebrating in style!
Why are shamrocks synonymous with the Irish and St. Patrick's Day According to legend, Saint Patrick used the three-leaved shamrock to explain the Holy Trinity to Irish pagans.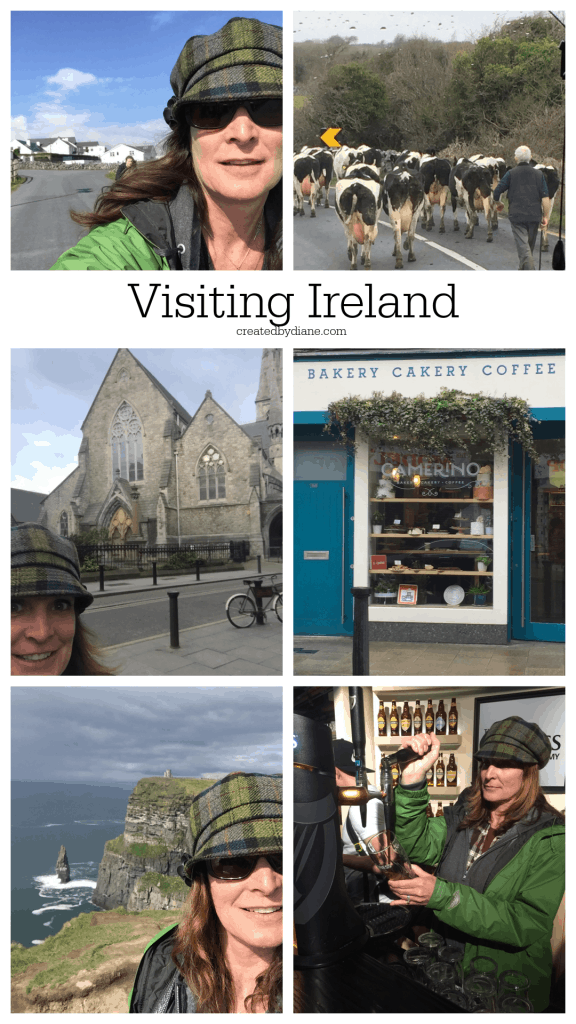 I LOVED visiting Ireland, it truly is the land of a million greens, so pretty and lush, great Castles and scenery, I enjoyed biking around, slinging beer at the Guinness factory, visiting cute bakeries, and loved seeing their "traffic jam" of cows crossings on our adventures. We went to Dublin, Cork, Galway, Killarney, and the Ring of Kerry.
St. Patrick's day Dessert Ideas:
Mint Chocolate Cake…more
and super fun Mint Chocolate Chip Cookies.
or how about making a batch of these soft frosted cookies with sprinkles for celebrating!
If you're like to read more on the History of St. Patrick's Day you'll find more info HERE and