If you like the salad dressing at Japanese restaurants, I've created a simple dressing that will have you think you're inside your favorite sushi place!
Asian Orange Salad Dressing
Don't miss one delicious recipe from Created by Diane and get my FREE e-cookbook click here!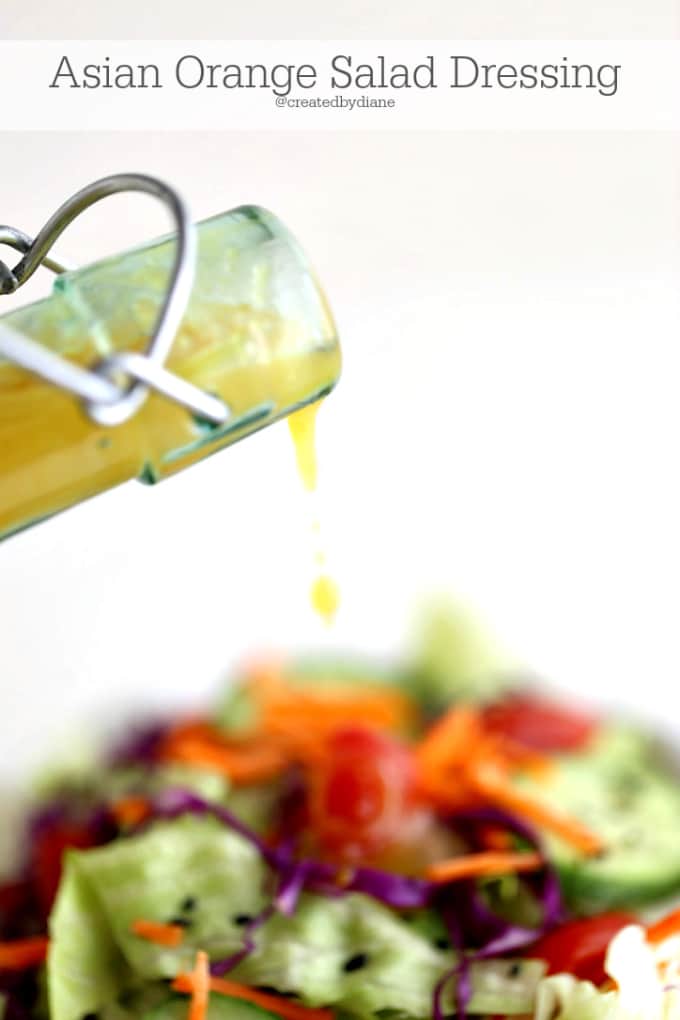 This sweet and tangy dressing is a hit with just about everyone who tries it.
Even my fussy eater likes it and they don't even like salad, so it's great when I turn around and the plate is empty!
This is super easy to make and I did use some miso paste in it, but if you don't have any or are unable to get some, it'll be fine without it. I've made it both ways.
Do you like sushi?
I do, and if you do…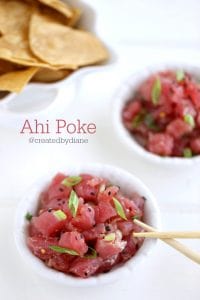 take a look at this Ahi Poke Recipe it's delicious!
Have a hankering for more Asian Fare…
put these on the top of your must make list.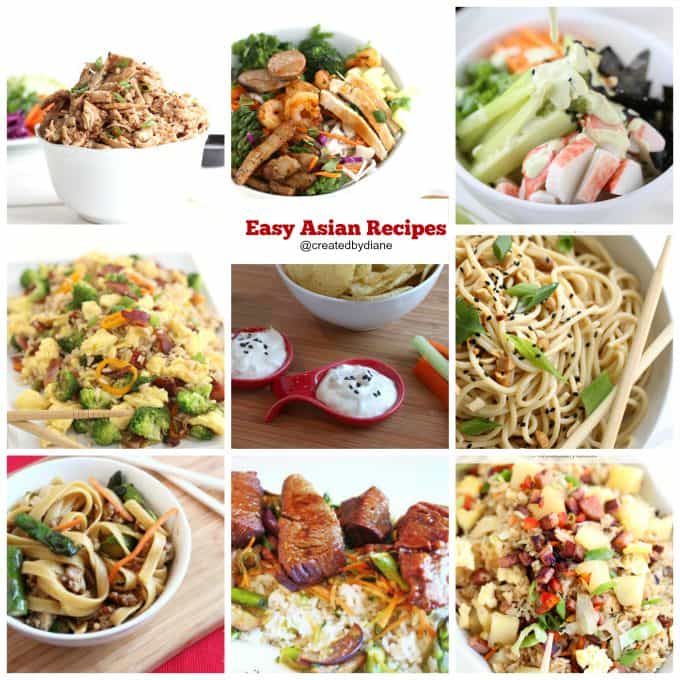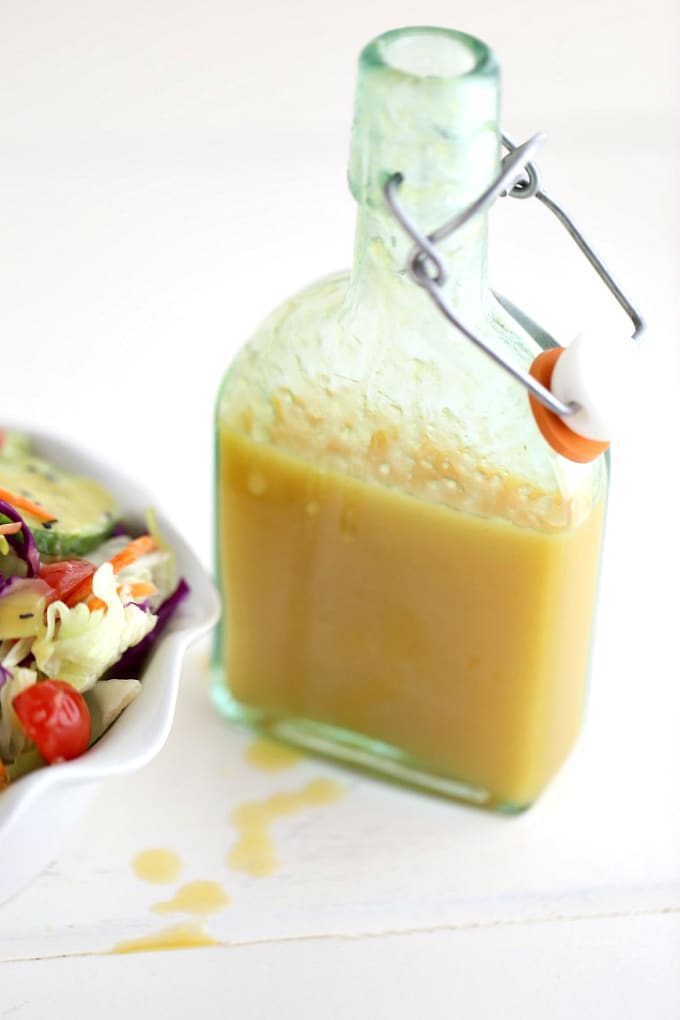 This dressing is always a favorite without being overly sweet,
even my NON Salad eater likes it! And that is saying a TON.
We enjoy a lot of Asian foods here, and this is always a great starter. I typically have all the items I need on hand and can whip it up quick.
My mom is always bringing me oranges, living in Southern California has it's advantages, lots of sunny weather and sweet produce! Her oranges are the SWEETEST oranges ever. Her trees give the BEST fruit so needless to say this is one dressing that gets made often.
Asian Orange Salad Dressing
Ingredients
1/4 cup orange juice ( I squeezed an orange to get a really fresh flavor)
2 tablespoons rice vinegar
2 teaspoons sesame oil
4 drops chili oil
1/4 teaspoon salt
1 tablespoon sugar
1 tablespoon soy sauce
2 teaspoon miso paste (not essential, but if you have it use it)
Instructions
Mix all ingredients with a whisk until completely blended.
Place in a glass jar, pour over salad and store in the refrigerator.