Wet walnuts have always been a favorite topping on ice cream for me, so topping some delicious cupcakes with them, seemed… GENIUS
and let me just say they really are.
These maple chocolate cupcakes with wet walnuts are out of this world delicious.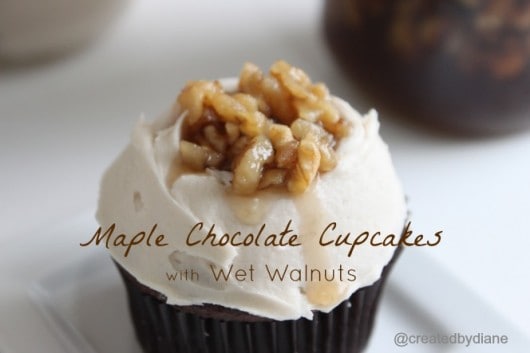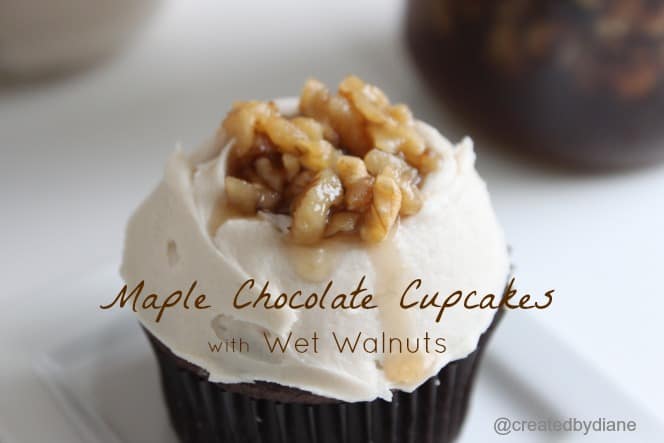 I wasn't sure there was a way to make cupcakes any better…
I love cupcakes,
moist cake…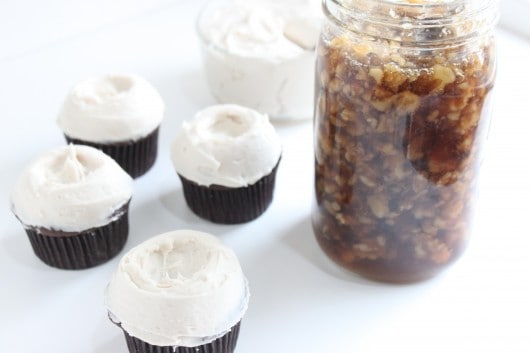 topped with sweet frosting…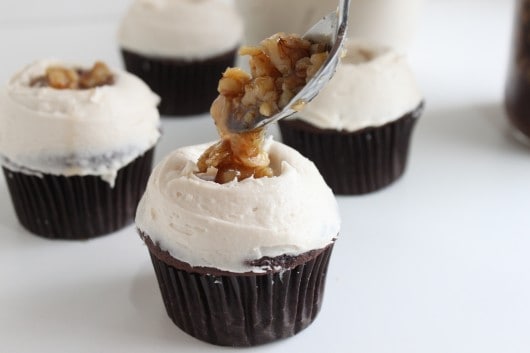 what could be better…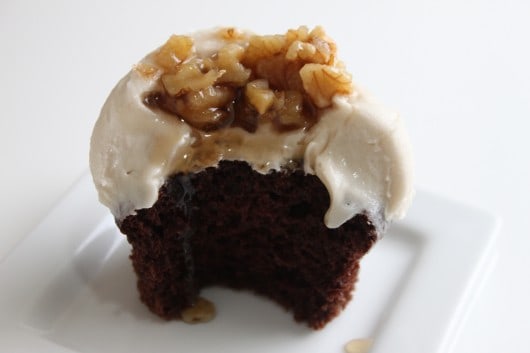 Topping off cupcakes with Wet Walnuts it's GENIUS if you ask me.
Let's see what else had that GENIUS quality this week:
1. repurposing and refinishing a bed that made all the difference in a bedroom.
2. spending 3 days with my mom, never enough time with family!
3. planning ahead on some baking projects, and getting lots of prep work done so that this week will go smoother.
Yeah so to wrap it up….. these cupcakes should be at the top of your next cupcake baking list, trust me on this.
Maple Chocolate Cupcakes
Ingredients
Maple Frosting
1/4 teaspoon maple extract
4 drops white food coloring
Instructions
Prepare cupcakes and add two teaspoons maple extract before baking.
Bake cupcakes according to directions.
Let cupcakes cool.
Add 1/4 teaspoon maple extract to the buttercream frosting along with the white food coloring if you like the frosting not to have a tan color.
Frost the cupcakes with a spatula leaving a well in the center of each cupcake
spoon wet walnuts into the center of each cupcake.