Maple Banana Walnut Scones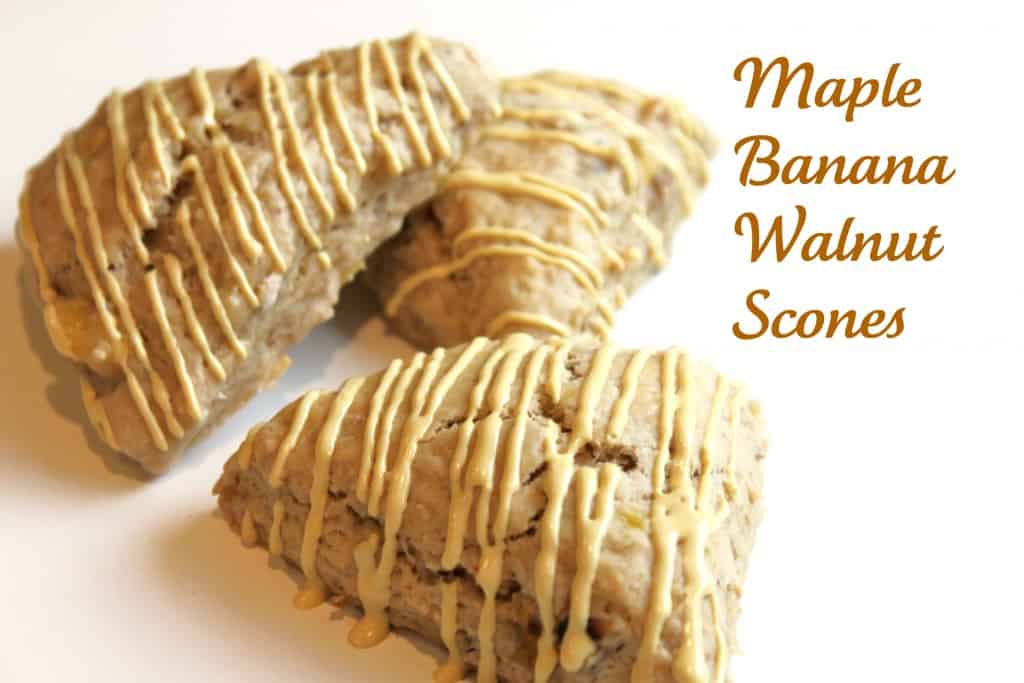 These scones remind me of banana walnut muffins and the wonderful smell of hot pancakes with maple syrup all rolled together. I could hardly wait for the scones to cool a bit to put the maple glaze on them.
Instead of racing around trying to find all the latest deals this weekend, I decided to make these. Did you hide from the crowds, or did you head out to get all your shopping done? I haven't started shopping yet, guess I'll have to start soon.
Maple Banana Walnut Scones Printable Recipe
2 1/2 cups flour
1/4 cup brown sugar
3 teaspoon baking powder
1 teaspoon salt
1/2 cup butter
1 cup bananas chopped ( I used two bananas)
1/2 cup milk
1/4 teaspoon maple extract
2 eggs
3/4 cup chopped walnuts
Mix together flour, sugar, baking powder and salt. Cut in butter until mixture resembles coarse crumbs, then cut in bananas so they are in small pieces, add milk, maple extract along with one egg and one egg yolk (reserve other white) Mix until blended.Stir in walnuts. Knead on a floured surface form a rectangle then cut into triangles. Brush tops with reserved egg white mixed with 1 tablespoon water. Bake at 350 degrees for 20 -25 minutes until golden brown.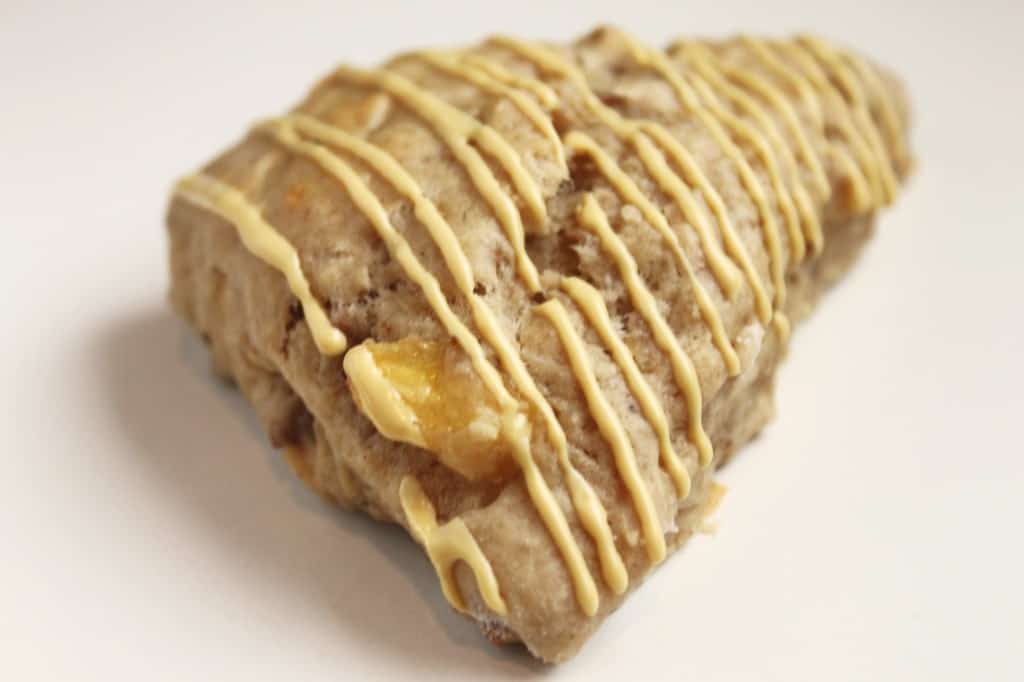 Maple Icing
1 cup powdered sugar
2-3 tablespoons milk
1/4 teaspoon maple extract
2-4 dropsAmericolor egg yellow coloring
Mix powdered sugar along with milk, maple extract and coloring until smooth and creamy and drizzle on scones.