Jalapeno Pizza with Avocado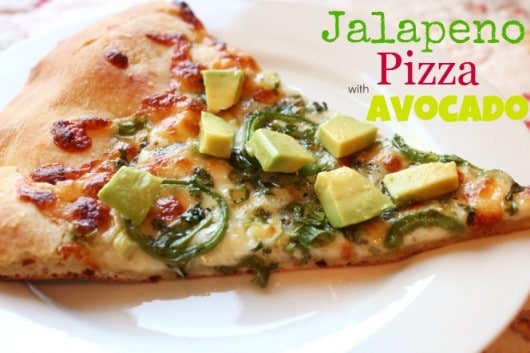 It's no secret I love pizza,
just ask anyone who knows me.
I'm always up for a slice. I refer to a whole pizza as a pie. I'm sure you guessed that already seeing as I'm from the East Coast. Everyone calls it a pie there.
It's hard to change how you talk, although I do think my accent is not what it used to be. I saw myself on an older video a few months ago and couldn't believe how heavy of an accent  used to have. No wonder people would always ask we where I was from. Well they still do, just not EVERY DAY!
Since living in California, I developed a love for Jalapenos. You not surprised, right? I have so many recipes on here with jalapenos I think it may just need it's own category.
Back to  the Jalapeno Pizza, I started with a 16 oz ball of pizza dough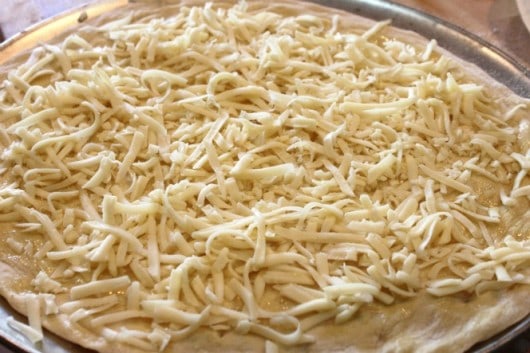 I stretched it and placed in onto my pizza pan that was sprinkled with cornmeal so the dough wouldn't stick. I topped the dough with a little olive oil and Mozzarella Cheese.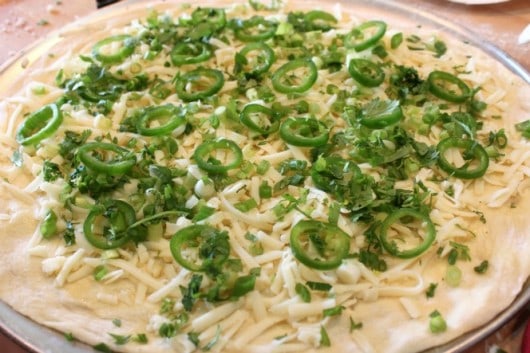 On top of that went thin sliced jalapeno and scallions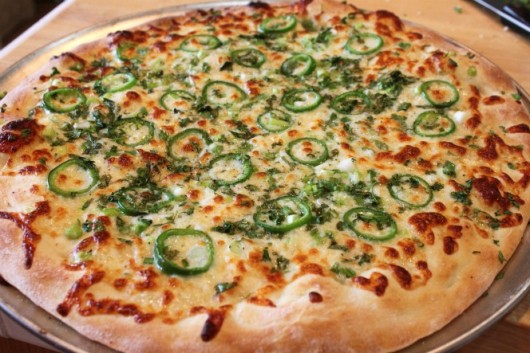 It baked in a 500 degree oven for 8 minutes and then I slid it off the tray to crisp the bottom for the remaining minute or so.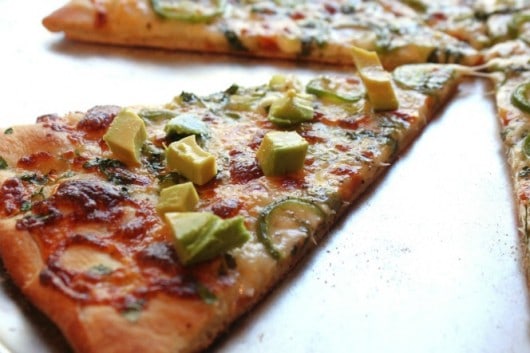 Once it cooled just enough to set the cheese I sliced it and added pieces of avocado.
I even put some fresh lime juice on top, it was delicious! This is really my new favorite, and hubby's too.

Jalapeno Pizza with Avocado
Jalapeno Pizza with Avocado
Ingredients
1 16 oz pizza dough
1-2 tablespoon olive oil
1 1/2- 2 cups grated Mozzarella Cheese
2 jalapenos seeded and sliced thin
3 scallions sliced
1 avocado pitted and cut into pieces
1 lime (optional)
salt and pepper to taste
cornmeal (so pizza won't stick to pan) approx. 2 tablespoons
1 ripe California Avocado
Instructions
Preheat oven to 500 degrees
Place a couple tablespoons cornmeal onto pizza pan.
Stretch out pizza dough onto round pizza pan.
Spread oil onto dough
Place cheese, then jalapeno and scallions salt and pepper.
Bake for 8 minutes then remove pizza from pan and bake for 2 minutes directly on oven rack to crisp up bottom of pizza.
Once cheese is set, cut pizza and top with diced avocado and lime.
Here are just a few of the jalapeño recipes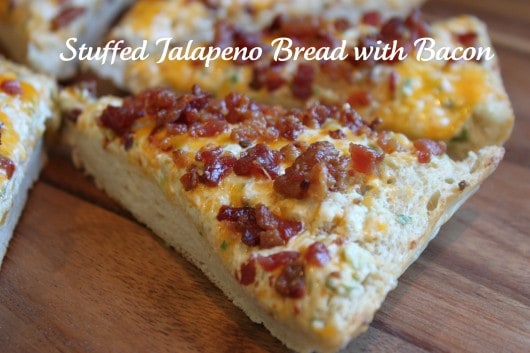 Jalapeno Cheese Bread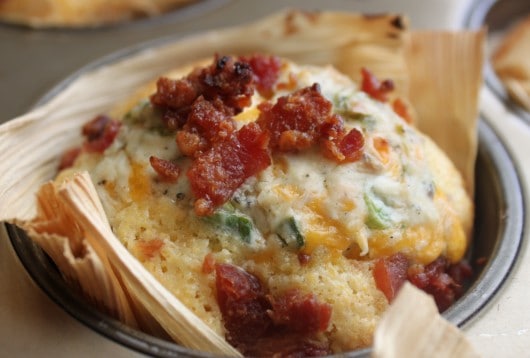 Stuffed Jalapeno Cornbread along with  many others can put jalapeño in the search bar on the right if you'd like to see more.
and a few pizzas too…
Asian Pear and Gorgonzola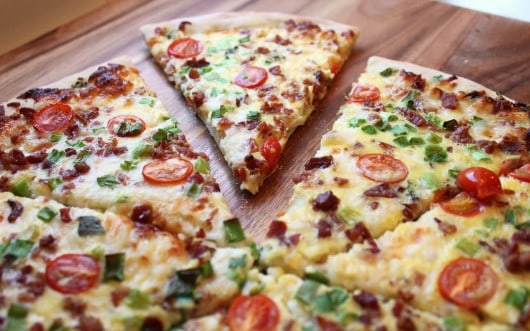 Scrambled Egg Pizza
Dessert Pizza
A special thanks to Mimi Avocado for the delicious Avocados, I received from her on our fun avocado day. If you'd like delicious California Avocados delivered to your door or for a gift remember California Avocados Direct.