Green Chile Chicken Pizza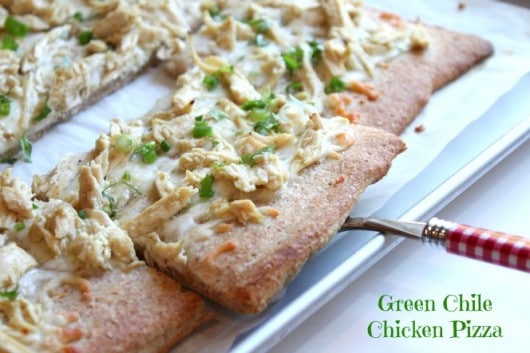 Get all your Mexican Food cravings satisfied with this Green Chile Chicken Pizza.
Oh how I love green chile enchilada sauce, it's so yummy!
Yep, Italian meet Mexican on this pizza!
Don't you just love when things get mixed up and the results are GREAT.
This is definitely one of those times!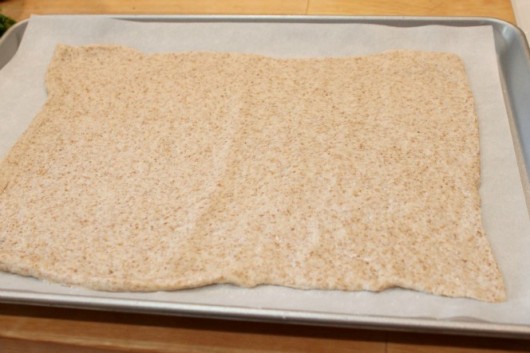 Roll out the pizza dough on a parchment lined baking sheet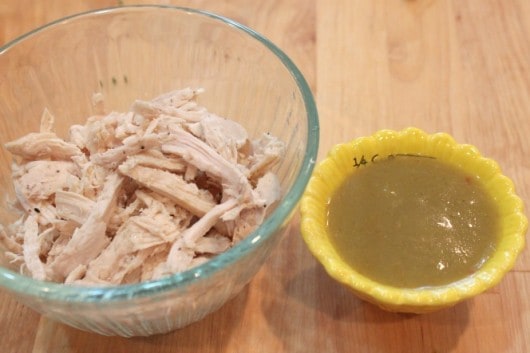 Mix chicken with green chili enchilada sauce.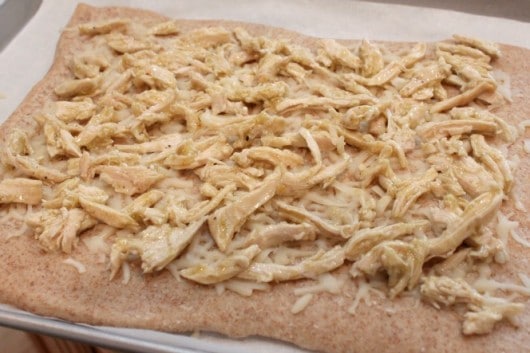 Place mozzarella cheese on top of pizza crust then top with chicken in sauce.
Bake until crust us cooked and crisp
Green Chile Chicken Pizza
Ingredients
1 package Pillsbury Artisan Pizza Dough
1 cup cooked, shredded chicken
1/4 cup Green Chile Enchilada Sauce (I used Las Palmas)
3/4 cup shredded mozzarella cheese
2 scallions diced
5 sprigs fresh cilantro chopped
Instructions
Preheat oven to 400 degrees.
Roll out pizza dough onto a parchment lined baking sheet
spread mozzarella cheese over pizza
mix green chile sauce with chicken then place on pizza
Bake for 10-12 minutes until pizza dough is crisp on bottom.
Remove from oven and top with scallion and cilantro.
Notes
If you like your pizza extra crisp pre bake the crust for 5 minutes If you are short on time, using a cooked rotisserie chicken will save time. If you prefer a creamy sauce add ¼ cup sour cream to green chile sauce.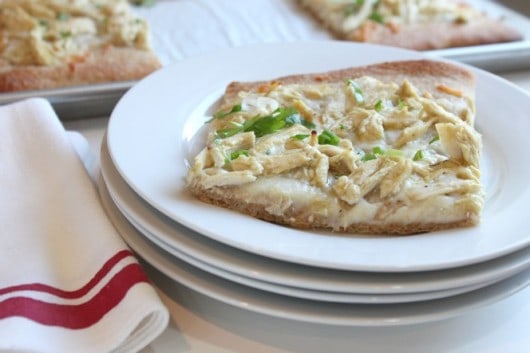 Top pizza with scallions and cilantro.
In about 1/2 the time it would take to have pizza delivered you could be enjoying this!
 General Mills invited bloggers to create so new recipes for Pillsbury Artisan Pizza Crust All opinions are my own, those are priceless.
If you like Mexican flavors on your pizza you may enjoy this one too: