Stuffed Jalapeno Bread with Bacon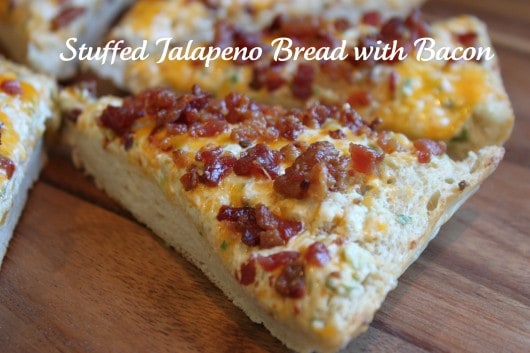 I'm not going to tell you how good this is…
or how easy it is to make….
or how I want to eat this everyday…
I'm just going to leave it up to you to decide how quickly you can gather these items and get it in the oven 🙂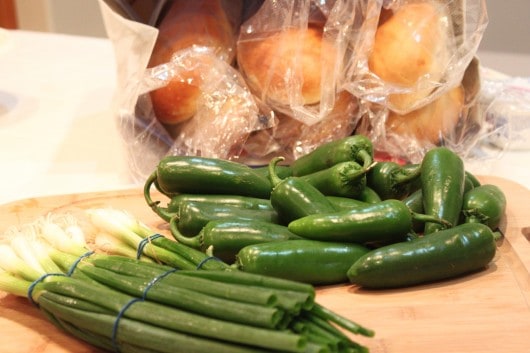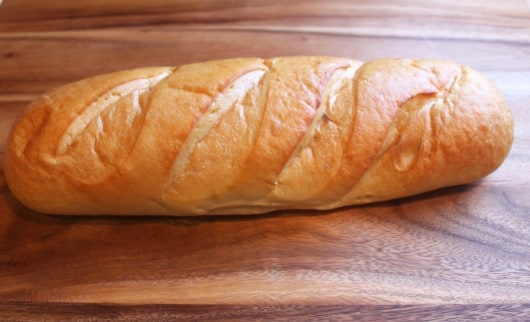 Start with a large loaf of bread, this is french bread. It's soft so when it's baked it's not so tough and too crisp to eat.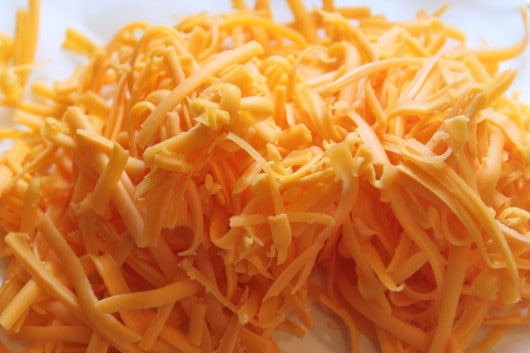 Nothing like grated cheddar, YUM! I'm sure Pepper-Jack Cheese would be great too 🙂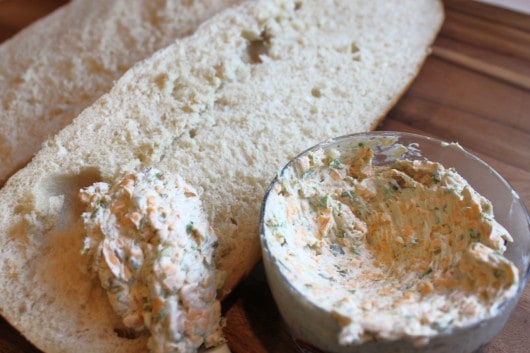 Once all the Jalapeños, scallions and cheeses are mixed you're ready to spread it on the bread.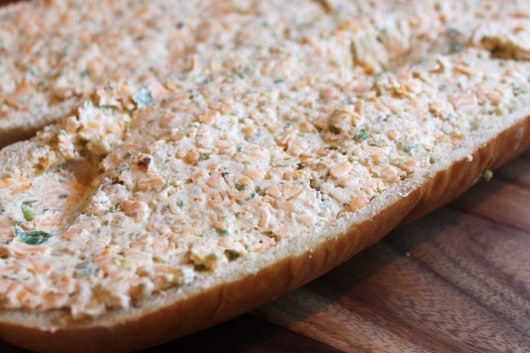 Not hard to do at all 🙂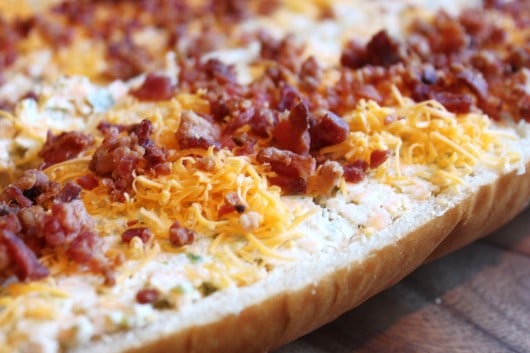 top it with some more cheese and now it's time to put on the bacon!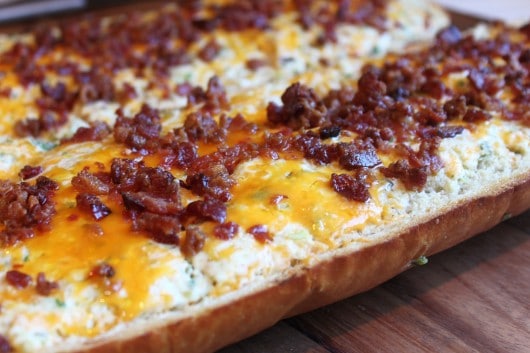 Place it under the broiler and that's it.
Ok, you may want to cut it.
Stuffed Jalapeno Bread Printable Recipe
1 Loaf French bread, or similar
1 8 oz. package cream cheese
1 1/2 cups cheddar cheese
4 roasted jalapenos diced
4 scallions diced
1 cup cooked crumbled bacon
* to roast jalapeños place them on a foil lined baking sheet and cook them under a high broiler for about 5 minutes, until they are just about browning, but not burnt.
* remove stem, seeds and rib from jalapeno unless you like it REALLY spicy
*use gloves when working with jalapeños, and don't rub your eyes trust me you'll regret it.
*I grate 1 cup of cheese medium and the other 1/2 cup fine to top the bread off with
In mixer add room temperature cream cheese, diced jalapeños, diced scallions and 1 cup of grated cheese. Spread mixture on bread and top with bacon and remaining cheese. Place under broiler on High for about 5 minutes, keep an eye on it, don't let it burn. I don't put my rack close to the broiler, I use the row above center, so that I don't burn the bread.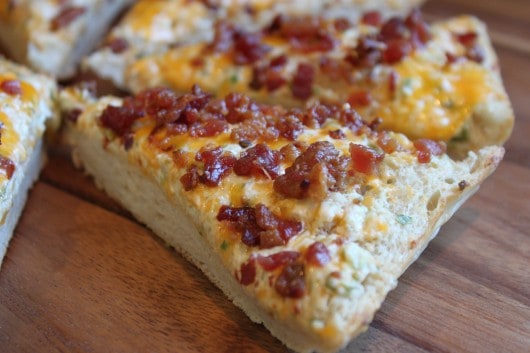 French Bread Pizza with a twist or an appetizer you decide 🙂