Asian Pear and Gorgonzola Pizza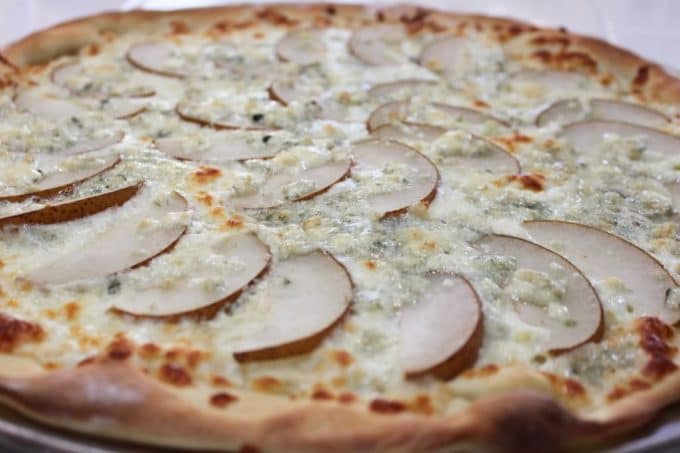 This pizza is sweet and savory…….what a great combination! This is the easiest pizza recipe I've ever made.
*Pizza dough: I've mentioned before, I sometimes make my own dough, and other times I purchase it. I love pizza dough made with semolina flour that is available at a local store, it stretches easily and dinner is ready in minutes. Now that this is available to me, I don't make my own as often. There are four stores near me that sell fresh pizza dough, so now I use it for the majority of my pizza and pretzels.
Preheat oven to 450
Stretched out pizza dough and placed it on top of some cornmeal so it doesn't stick to the baking tray. Arrange a thin layer of Mozzarella cheese, add a washed and cored Asian Pear, thinly sliced. Then add crumbled Gorgonzola Cheese.
Bake for 10 minutes.
Out of the oven comes this delicious pizza. All I ever want is another piece!