This delicious hummus is full of veggies… yes the hummus is actually made of vegetables instead of chickpeas, it's really simple to make, and tastes fantastic and if you are dip crazy like me this Cauliflower Spinach Hummus Recipe should go to the top of your must-make list!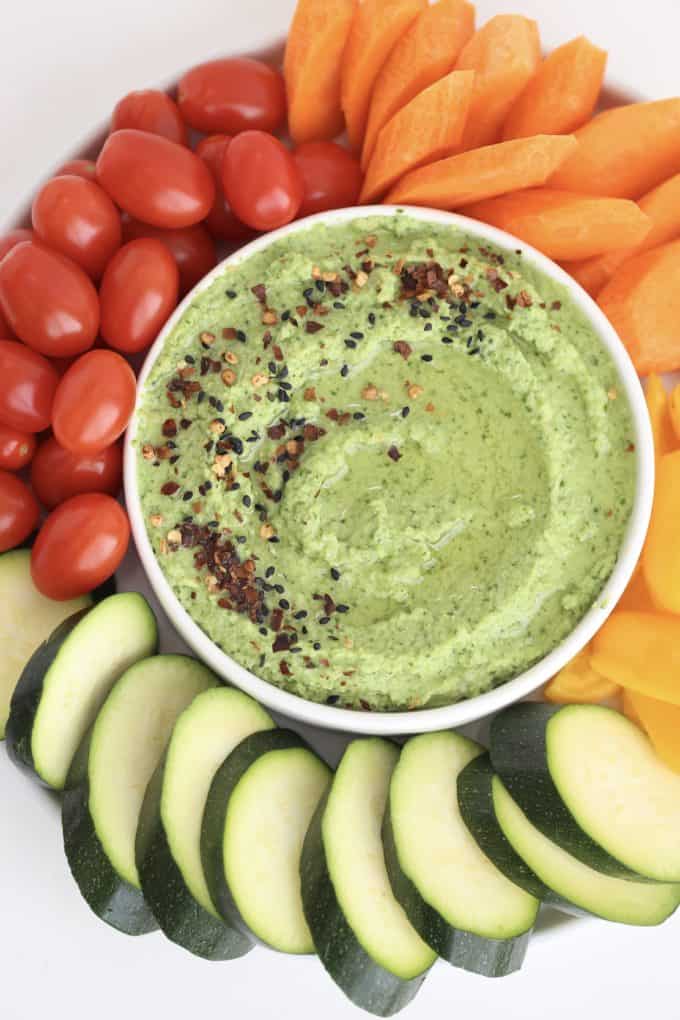 Eating "real" foods will not only fill you up, it'll help you to not overeat, which is great if you can't resist snacking like me!
And this recipe is great if you're eating low carb too. I'm always looking for things to snack on that are healthy and delicious and this wins on both counts.
This gives "eat your veggies" a run for its money!
This hummus dip is made of VEGETABLES, then you add in all those colorful vegetables to dip into it and it's a healthy snack everyone will want.
The "hummus" is a delicious low carb option to the traditional chickpea version. This is made out of roasted cauliflower and fresh spinach, the spinach gives it that GORGEOUS green color. 
To kick up the flavor a bit, I added some crushed red pepper and it gave it just the right flavor. 
This dip is also great to dip chips and pretzels into and it's delightful slathered on a grilled veggie sandwich too!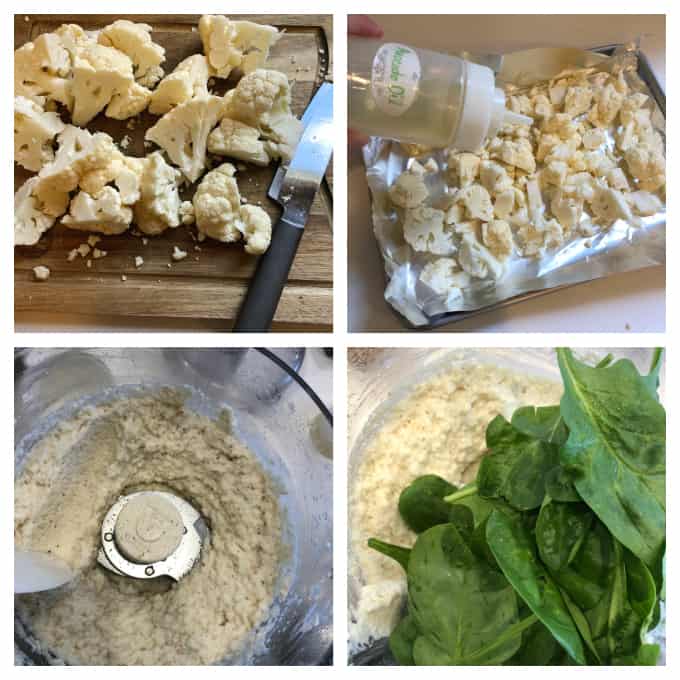 With a few short steps, you'll be enjoying this deliciousness!
preparing the dip
By roasting the cauliflower it produces a great nutty flavor,
you can do this in a skillet or in the oven on a sheet pan.
Then you'll use a food processor or immersion blender to puree the cauliflower with the other ingredients smooth.
The result is a perfect blend of flavors, that is so versatile.
Is this hummus good for specialty diets?
Keto, Low Carb, Whole 30:
It'll all depend on how strictly you follow those specialty diets, but this hummus is much lower in carbs than hummus made with chickpeas, so it's a great alternative for regular hummus.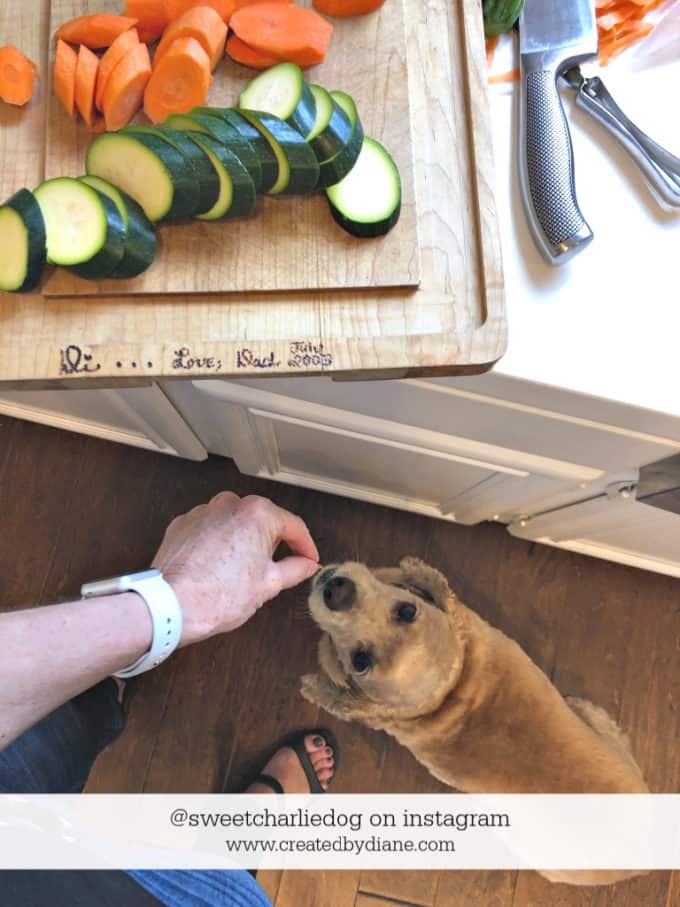 If you're on Instagram…
so am I you can find me @createdbydiane I post stories with my dog while I'm cooking as he's always right beside me while I'm cooking.
You can find him on Instagram @sweetchariliedog 
If you're into eating lighter and low-carb be sure to sign up for my LOW CARB EMAILS HERE
and be sure to check out some of my other cauliflower recipes…
Cauliflower Spinach Hummus
Low Carb Cauliflower Dip with Spinach
Author:
Diane Schmidt created by Diane
Ingredients
1/2 large head cauliflower, chopped
1/4 onion diced
2 cloves garlic
2 tablespoons oil (olive oil or avocado oil)
2 cups fresh spinach
1/4-1/2 teaspoon crushed red pepper flakes
2 tablespoons sesame seeds
2-3 tablespoons fresh lemon juice
3 tablespoons water
1/2 teaspoon salt
pinch black pepper
Instructions
In a skillet or on a sheet pan in a 400° oven roast cauliflower until tender (about 10 minutes)
Place cauliflower, along with onion, garlic, oil, spinach, red pepper, sesame seeds, lemon juice, water, salt, and pepper in a food processor and blend until smooth. Add an additional tablespoon of water or oil as needed to get a smooth consistency,
Serve spread on a dish with oil drizzled over top and crushed red pepper and black sesame seeds.
Serve with a variety of vegetables like grape tomatoes, carrot chips, yellow peppers, zucchini slices or your favorite chips or crackers.