ONE Bite of these cookies… and you'll LOVE the salty sweetness!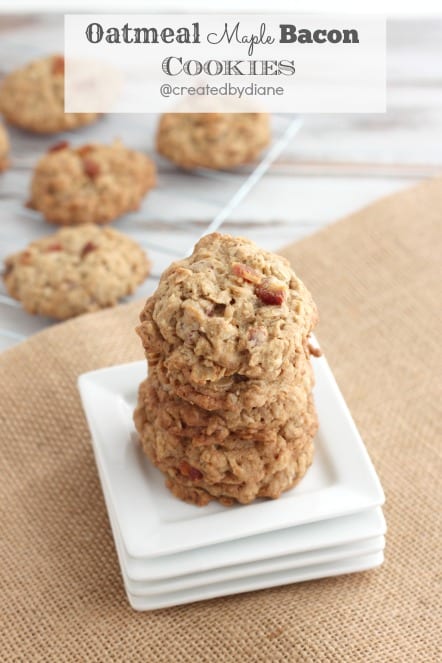 These go Way beyond ordinary cookies.
Dare I say these make the perfect breakfast,
well, there is oatmeal and maple and bacon and those are all breakfast items,
but these are really great when it's not breakfast time.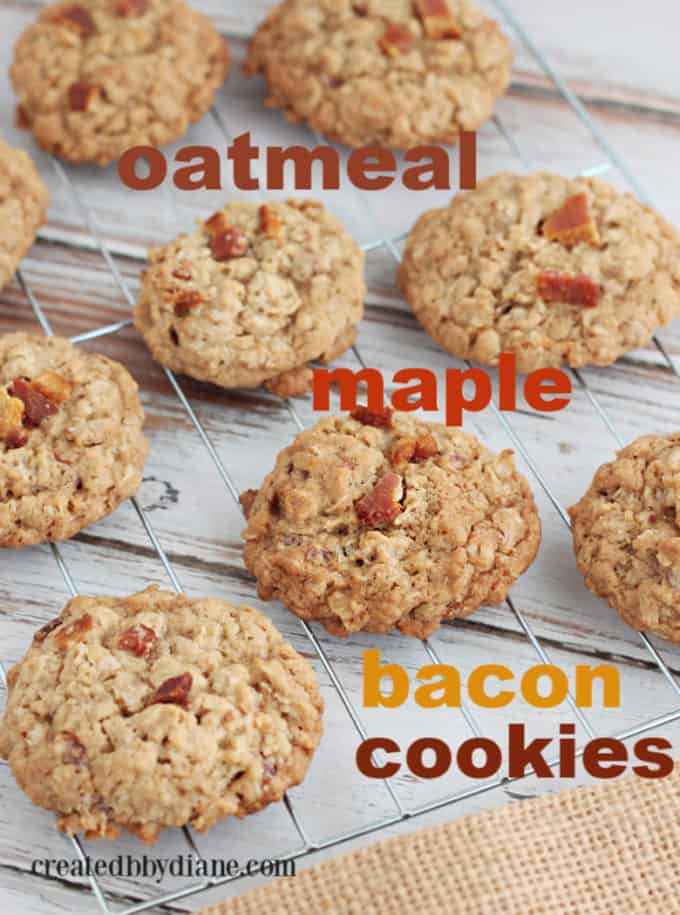 The bacon in these cookies reminds me of how delicious walnuts are in chocolate chip cookies.
Since I have someone in my house that doesn't like walnuts (I think that is weird) I wondered how well the bacon would go over.
They were a huge hit with that little someone and everyone else.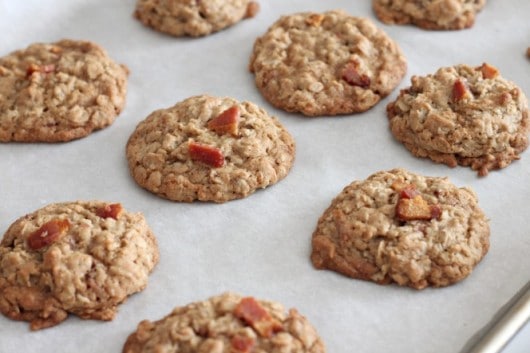 Be careful not to over bake oatmeal cookies a couple of minutes will have your cookies go from chewy to rock hard,
oats absorb the moisture in the cookie and the cookies do get firmer when they cool.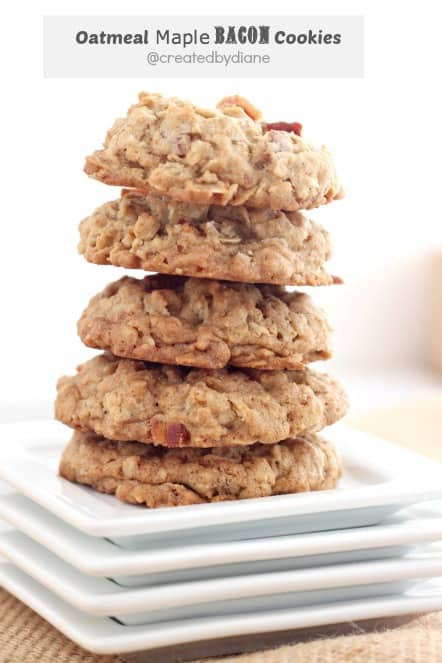 There are many reasons I like these cookies, the smell, the taste,
the salty-sweet deliciousness,
the way they remind me of breakfast and best of all these cookies hide really well in my pocketbook,
and make a great snack where ever I am!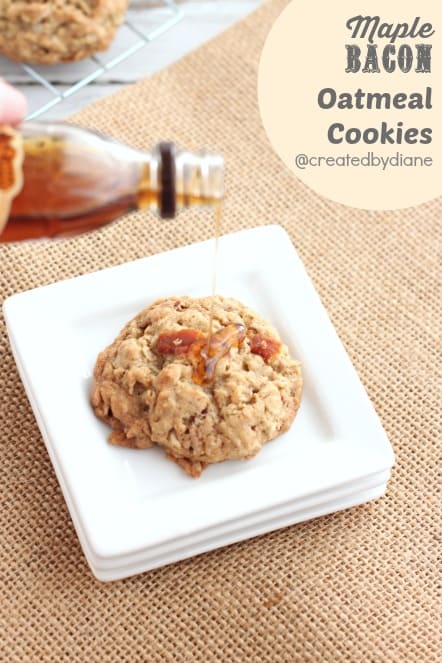 Now if you want to KICK up these cookies, pour some maple syrup on top!
Oatmeal Maple Bacon Cookies
Ingredients
1/2 cup butter
1/2 cup brown sugar
1/4 cup granulated sugar
1 egg
1/2 teaspoon vanilla bean paste
1/2 teaspoon maple extract
3/4 cup flour
1/2 teaspoon baking soda
1/2 teaspoon salt
1 1/2 cups old fashioned oats
1/2 cups (4 pieces) cooked bacon + additional bacon for tops of cookies if desired
Instructions
Cut bacon into small pieces so they are ready to be mixed in at the end.
Beat butter until smooth.
Add in brown sugar and granulated sugar and mix until fluffy.
Add in egg, vanilla bean paste and maple extract and mix on medium until blended.
Add in flour, baking soda and salt and mix on low until all incorporated.
Mix in oats and bacon.
Place two tablespoons sized balls of dough onto parchment lined cookie sheets.
Bake cookies at 350 degrees for about 14 minutes. Cookies should not be soggy looking, but not overly dry as they will cool they get firmer.