Having something like these warm Pumpkin Gingerbread Muffins come out of the oven when the weather is crisp and cool is a perfect sweet treat that will warm you up quickly.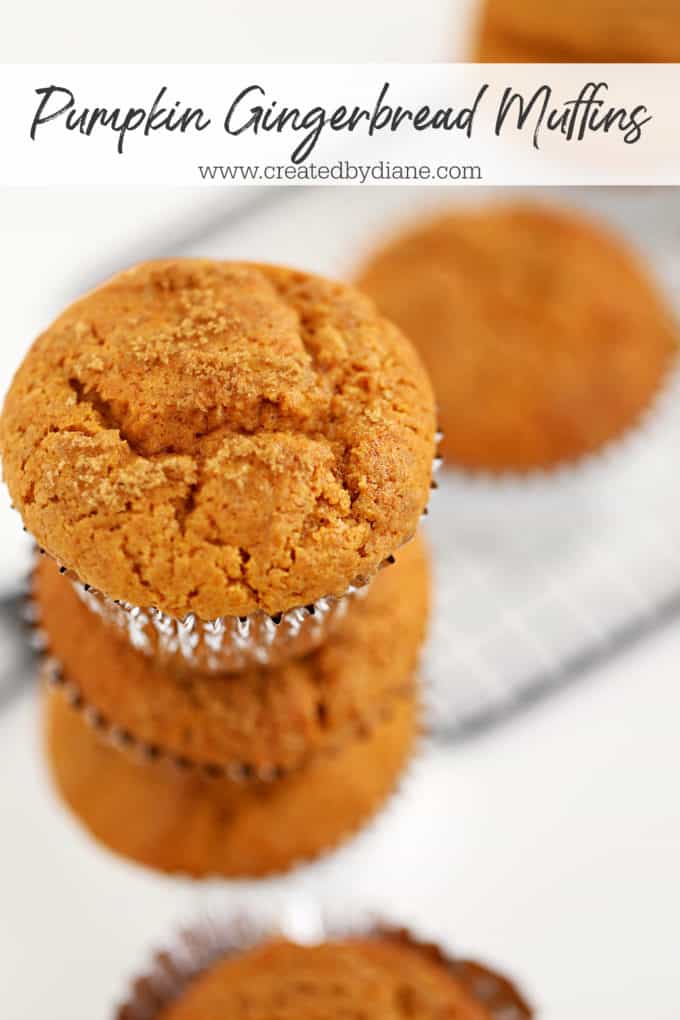 Make a batch of these muffins and let the warm cozy flavor wrap you up like a warm blanket.
Just one whiff of these hot out of the oven will have everyone running to the kitchen,
believe me, these pumpkin muffins won't last long…
the delicious flavor of ginger and molasses is irresistible and if you're like me enjoying pumpkin all year long is a VERY good idea.
Be sure to keep your pantry stocked with pumpkin so you can make these all year long.
I love all things pumpkin and gingerbread, especially this time of year… you should also try my Gingerbread Spice Cut Out Cookies and my Pumpkin Scones, they are both so delicious.
This is not your ordinary muffin, this muffin is full of more flavor. It's blended beautifully with ginger, and molasses to give these pumpkin gingerbread muffins spectacular flavor.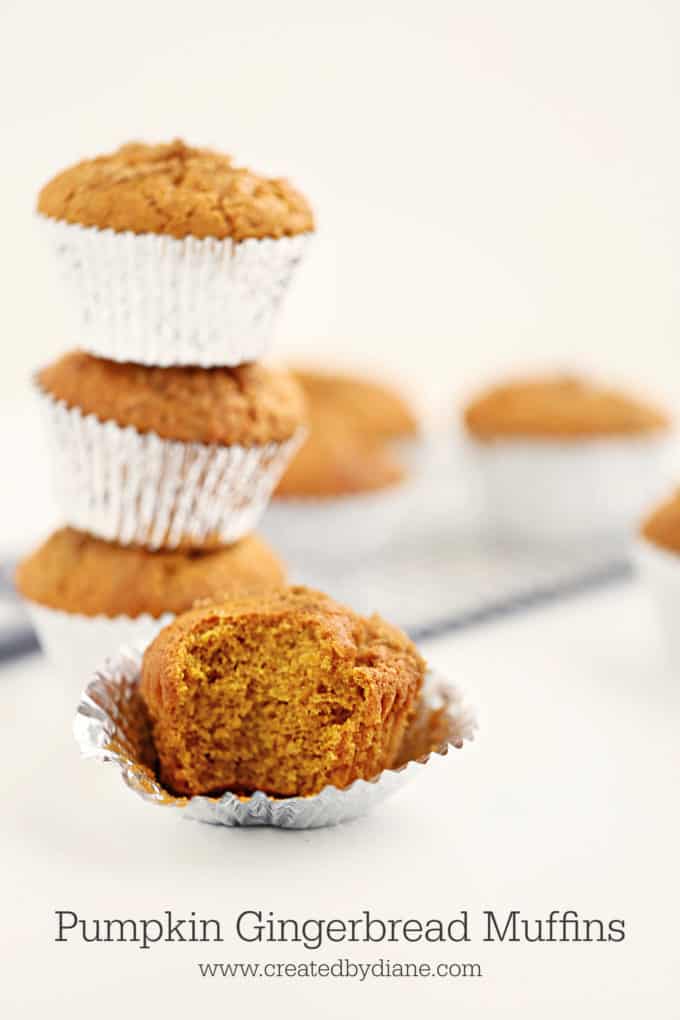 Stack them up and carry them with you and see how many people reach for one!
I bet they will be grabbed up quickly.
These are perfect for bringing to a friend, enjoying them over some coffee at work or even for a cozy dessert.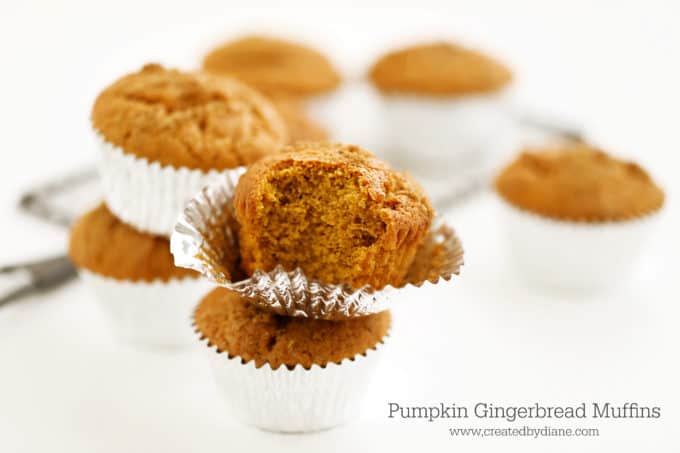 I like using foil cupcake wrappers for these… of course, any cupcake liner will work. These don't allow any oil to seep through neither do glassine liners.
Pumpkin Gingerbread Muffins
These muffins have a delicious flavor combination that goes beyond ordinary pumpkin muffins, and will become your new favorites!
Ingredients
1-1/2 cups flour
1 teaspoon baking powder
1/2 teaspoon baking soda
1/2 teaspoon salt
1 cup canned pumpkin
1-1/4 cups sugar
1/3 cup oil (vegetable oil or avocado oil)
2 tablespoons molasses
2 large eggs
1-1/2 teaspoons pumpkin pie spice
1/4 teaspoon ground ginger
Topping
1 tablespoon brown sugar
1/4 teaspoon cinnamon
Instructions
Preheat oven to 350°
Line a muffin pan with cupcake liners or spray the muffin pan with a baking spray so the muffins easily release from the pan.
In a medium bowl whisk flour, baking powder, baking soda, and salt.
Add in the pumpkin, sugar, oil, molasses, eggs, pumpkin pie spice, and ground ginger and mix to combine completely.
Place 3 tablespoons of batter into each muffin pan compartment.
Top each with sugar mixture.
Bake muffins for 25 minutes.
Test with a toothpick and bake until it comes out clean.
Allow the muffins to cool for 5 minutes in the pan, then remove from the pan.
Place them on a cooling rack to completely cool.