If you know me personally, then you know we don't have a dog.
Then why did I bake up so many dog bones?
For my daughter to give to all the cute puppies she attends to over the year.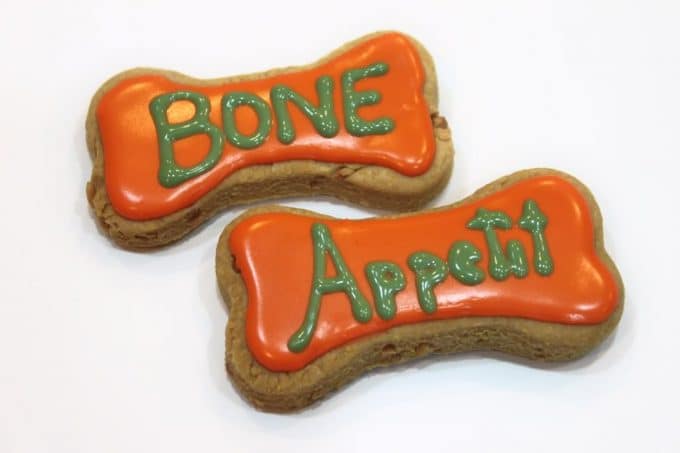 My daughter LOVES dogs,
* don't tell our cat, she LOVES him too.
Sometimes I am sad for her we don't have a dog, although I don't think any dog
we
could ever get would receive so much of her attentions as these dogs do. You know how kids are! She takes her responsibility seriously and cares for these dogs better than in they were her own. Many people around our neighborhood ask me how are
our
dogs are….when I tell them, we don't have a dog-they are shocked. Some she walks daily. Some periodically.She has been doing it for a few years now. It sure has shown us how responsible she is, and we
love
having them all visit! From Boxers to Shiatsu to Jack Russel Terriers to Labradors and so many more, we enjoy seeing how they have made her into the dog lover that she is today 🙂 Everyone said the dogs really enjoyed their treats. Looks like I'll have to make another batch, all 30 are gone!
Peanut Butter Dog Bones Recipe
3 cups flour
1 cup cornmeal (flour may be used to substitute)
1 tsp baking powder
1 cup peanut butter
(crunchy or creamy peanut butter, I only had crunchy-but creamy would have been easier to roll out 🙂
Roll out and cut with a bone shaped cookie cutter.
Bake 375 degrees for 15 minutes.
Made 30 3-inch dog bones.
1 cup powdered sugar
2 teaspoons water
Ice when cookies are cool. (not that icing is necessary 🙂
It was a cute way for her to deliver these to all her canine friends. These are only a portion of them. My son said we should call this recipe "Bone Appetit".
I love it!
What a fitting name.