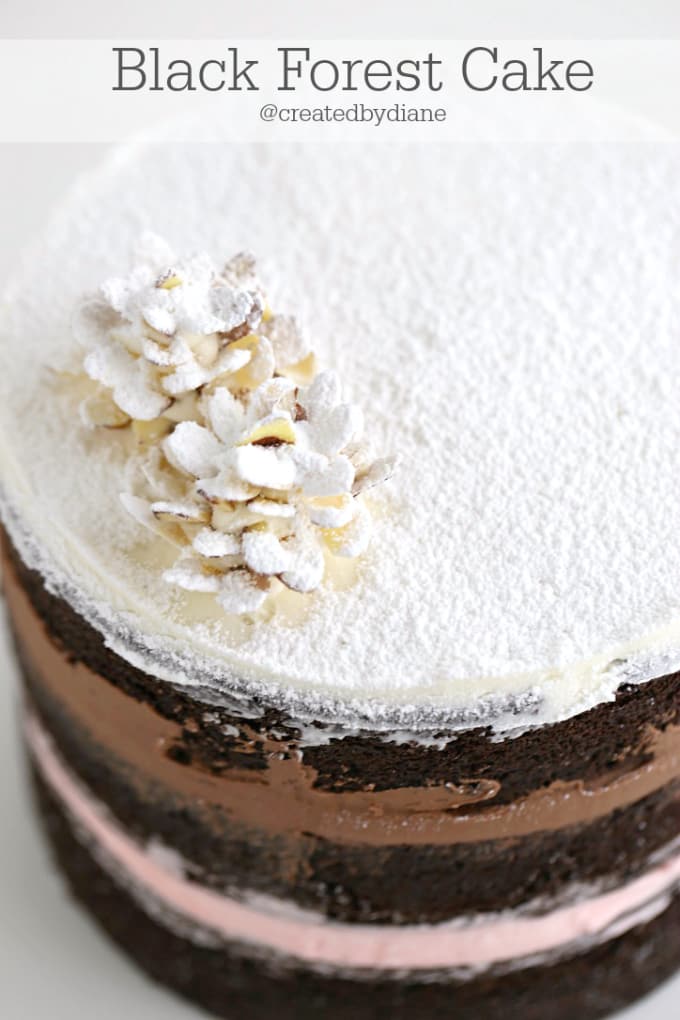 2 cups boiling water
1 cup unsweetened cocoa
1 cup butter
2½ cups sugar
4 eggs
1 teaspoon vanilla
2¾ flour
2 teaspoons baking soda
½ teaspoon salt
½ teaspoon baking powder
In a medium bowl place boiling water with cocoa and mix with a whisk until smooth.
In a large mixer bowl beat butter and sugar.
Add in eggs and combine completely, then mix in vanilla and mix on medium for 3 minutes.
On low add in flour, baking soda, salt. and baking powder along with cocoa mixture until it's all combined.
Spray 3-8" pans with a baking spray and diving the batter evenly into the pans.
Bake at 350 degrees for 25-30 minutes or until a toothpick comes out clean.
Cool pans for 3 minutes, then turn the cakes out onto a cooling rack and cool completely.
Wrap and freeze completely cooled cakes for an hour to 24 hours.
Freezing the cakes will lock in the moisture and allow you to decorate the cake easily with minimal crumbs and without the layers sliding.