The BEST Peanut Butter Cookie Recipe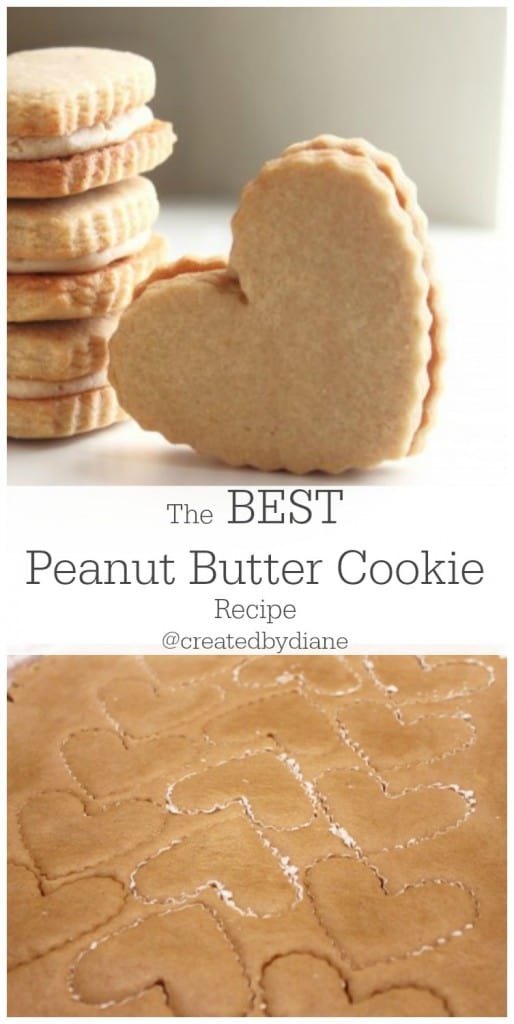 This is one DELICIOUS peanut butter cookie recipe and it makes 6 dozen cookies, plenty of cookies to fill them and stack them up too.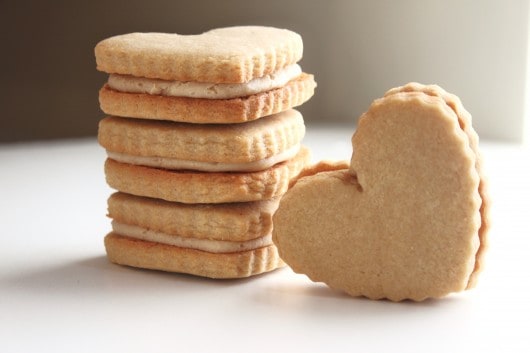 I'm sure you've had your fair share of peanut butter cookies from Nutter Butters to the Peanut Butter Sandwich Cookies from the Girl Scouts and all the homemade and store bought peanut butter cookies  in between. For anyone allergic to peanut butter, I am so sorry!
These peanut butter cookies are different.
Peanut butter cookies are often firm and on the crunchy dryer side,
but these are chewy which I really like (and so did everyone else)
Yes all 6 dozen cookies were gone in no time.

The possibilities are endless of how this one cookie recipe. I Chocolate dipped some and added peanuts. I pressed others with a fork for crispier cookies. I filled some peanut butter cookies with a delicious peanut butter filling for a homemade Nutter Butter, others got a chocolate drizzle, and some even got colored sprinkles, which are perfect for Valentines Day for someone you are NUTS for 🙂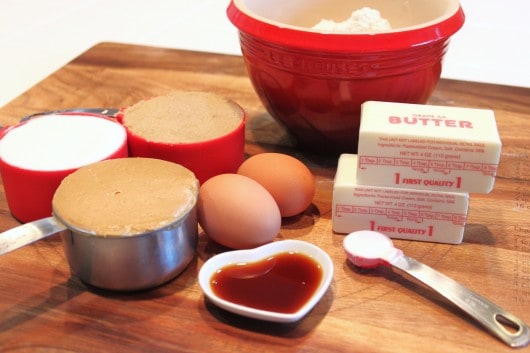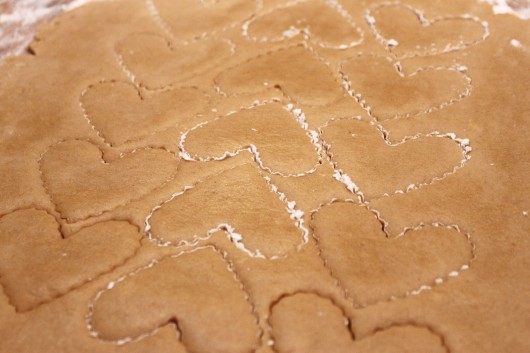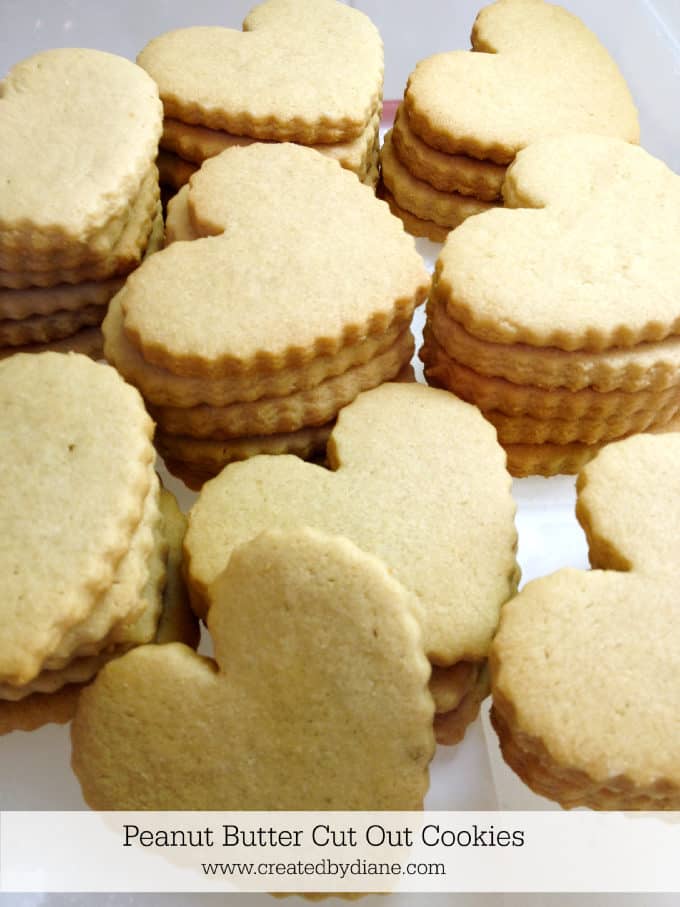 The BEST Peanut Butter Cookie Recipe
Ingredients
1 cup peanut butter
1 cup butter
1 cup brown sugar
1 cup granulated sugar
2 eggs
2 teaspoons vanilla extract
1 teaspoon baking powder
3 cups flour
Instructions
Beat butter, peanut butter, and sugars until creamy. Add eggs one at a time, then vanilla. Mix baking powder with flour, then add flour a cup at a time.
Roll dough out on a lightly floured surface and cut with a cookie cutter dipped in flour so it doesn't stick.
I made some cookies thicker than others and I really liked the chewiness of the thicker cookies, so next time I will be making them all thick!
Bake at 350 for 10-13 minutes. Until they are just getting golden on the bottom, to ensure you will not have a dry cookie.
The cookies with the fork marks are crispier, so if you prefer a crispy cookie. Press a for on the tops of the cookies creating a criss-cross design.
Notes
Peanut butter filling for filling cookies like Nutter Butter Cookies
1/2 cup peanut butter
3 tablespoons butter
2 cups powdered sugar
3 tablespoons milk
Beat peanut butter and butter together then add powdered sugar and milk and mix until creamy.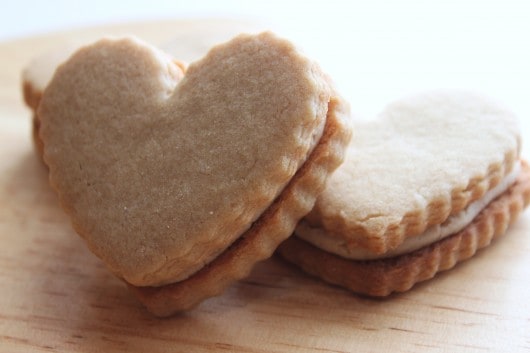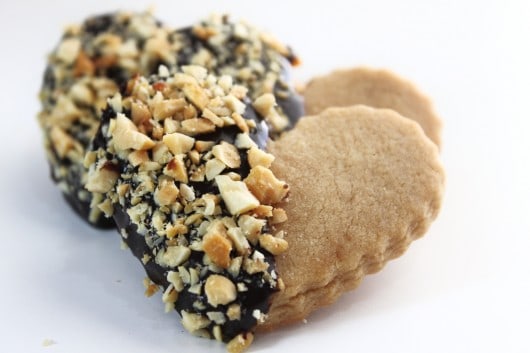 These were dipped in Chocolate Ganache and then pressed into chopped peanuts.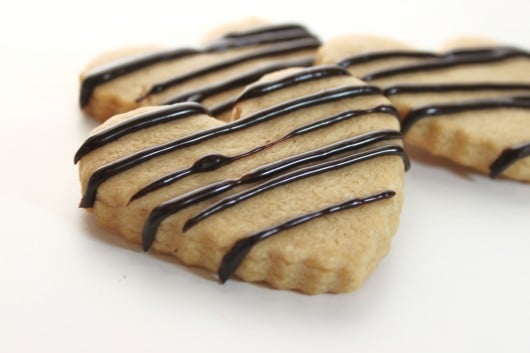 These received a chocolate ganache drizzle which were so delicious, just like a fudge sauce on a sundae.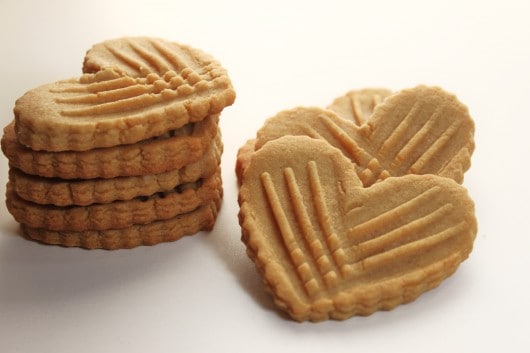 these were pressed with a fork,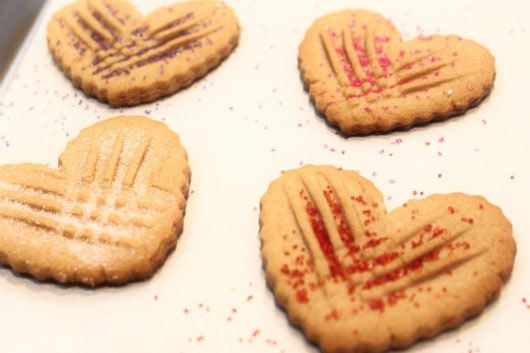 and these I poured sugar sprinkles on when they were hot out of the oven so they would stick in the grooves.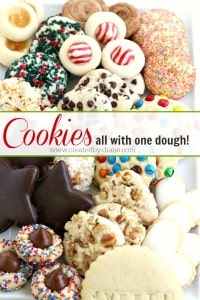 Take a look at this, make these Cookies all with ONE dough.
I've been on a real peanut butter kick, did you see my other peanut butter treats?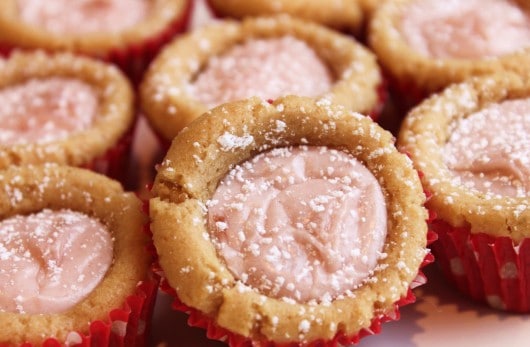 Mini Peanut Butter and Jelly Cups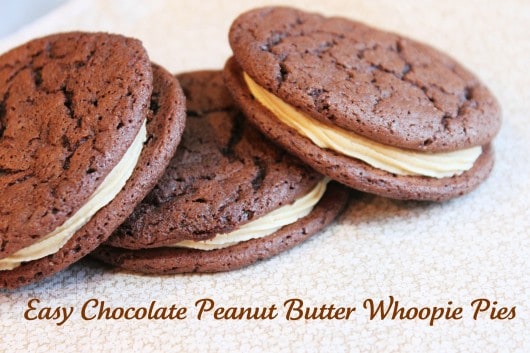 Easy Chocolate Peanut Butter Whoopie Pies