I wrapped up all my hubbies favorites here… it's funny but this list is true GUY FOOD, the recipes are simple and easy and all men seem to LOVE them, not just my husband!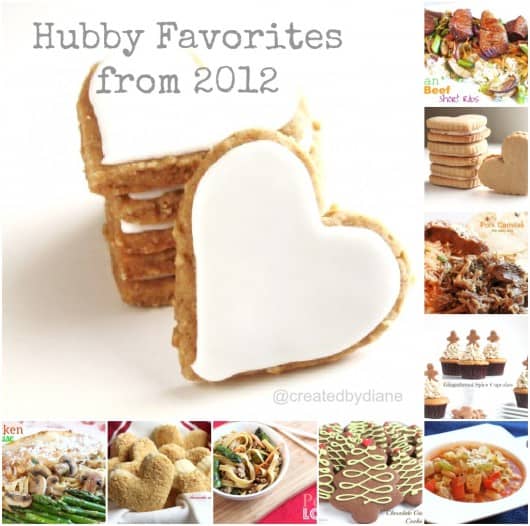 Looking through the past years recipes,
I thought I'd ask my hubby what his favorites were and share them with you.
He chose 5 sweet and 5 savory recipes.
I'm sure he will be seeing them more in 2013 now that he shared his favorites.
Hubby Top 5 Sweets of 2012
The Best Peanut Butter Cookie Recipe
Gingerbread Spice Cupcakes with Gingerbread Italian Buttercream Frosting
Hubby Top 5 Savory Recipes of 2012
Well that wraps up 2012 and brings me to 2013
What recipe would you like me to work on next. Something sweet, something savory, maybe a how to post so you can master something you've had your eye on.
Happy New Year
May 2013 bring you everything delicious!