I love lemon.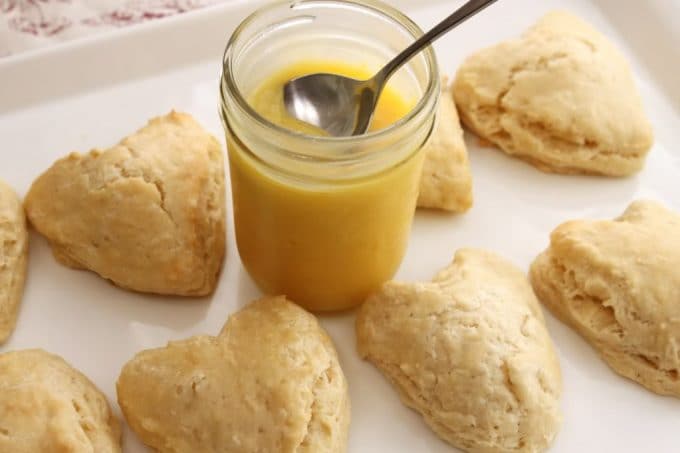 My mom recently gave me lemons and I knew just what I wanted to make with them.
Lemon Scones and Lemon Curd.
I've made lemon scones before, (printable recipe at bottom of page)
I knew that it was about time I made lemon curd.
It's funny when you are thinking of something, and suddenly you see it…
I saw Naomi of Bakers Royale blog about making lemon curd.
That sure made it easy for me, Naomi is so sweet, I met her last year at campblogaway. Be sure to scroll through her blog, you will want to see all her delicious work!
Thick and rich and oh so lemony delicious!
This time I did not add a lot of flour when flattening out the dough, and the first batch I baked, I rolled thinner.
then placed them on the parchment paper lined baking sheet and they were done baking in 15 minutes.
Very light and fluffy.
The second batch I rolled thicker and I was surprised how light in texture they were. Scones can get very tough and dry with additional flour and kneading, so depending on how you like them, you can make them taste. Be sure you butter is cold, that is what creates light and airy scones.
The thinner scones topped with a lemon glaze icing. The thicker scones I practically devoured along with the lemon curd, shhh…don't tell the rest of my family where they all went.
What do you like on top of your scones?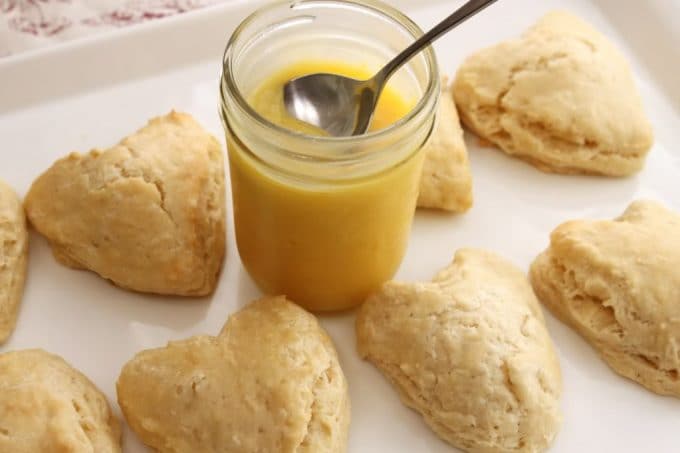 Printable Lemon Scone and Lemon Glaze Recipe
I have another post about LEMON SCONES HERE.