The tropical flavors of pineapple and coconut combined in these cupcakes makes them truly irresistible!
 Luau Cupcakes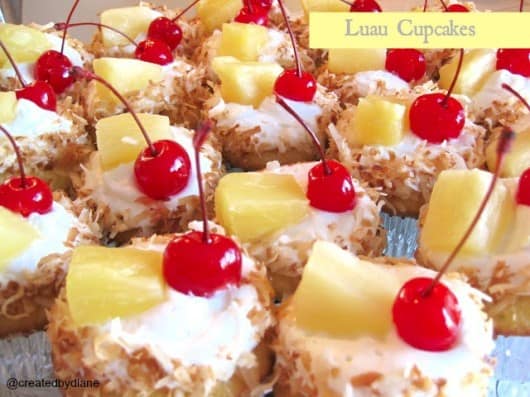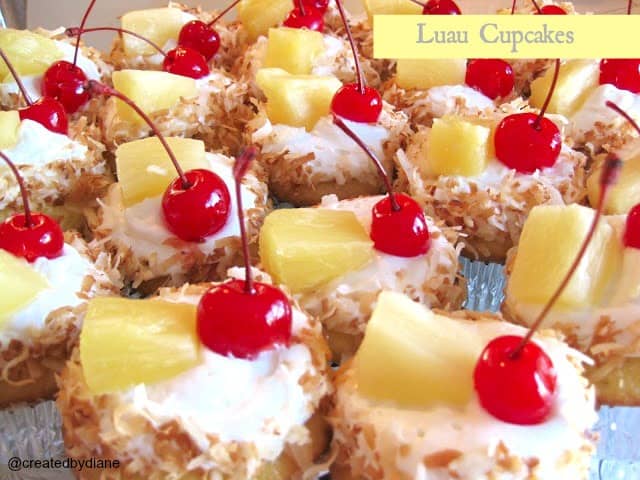 It seems like when the weather warms up its time for a Luau!
This is my solution to an easy and delicious party.
Luau Cupcakes are certainly a MUST!
These were a fun and colorful addition to a Luau Dinner I made for over 20 guests.
I just love how the toasted coconut and pineapple flavors go together.
The bright colors are so pretty it already looks like a PARTY has started.
These and a few other items will make any dinner or party a huge hit!
So break out the Leis and Tiki torches and get your Luau Party started!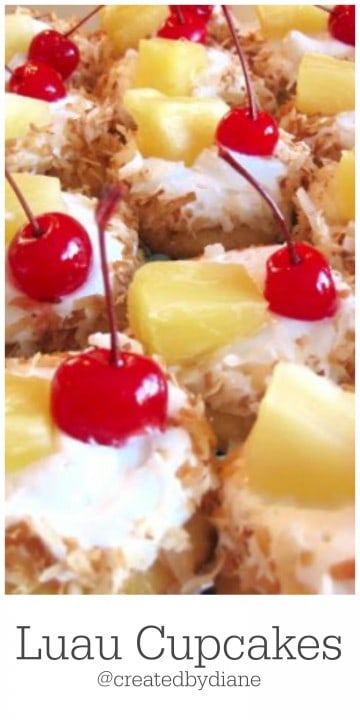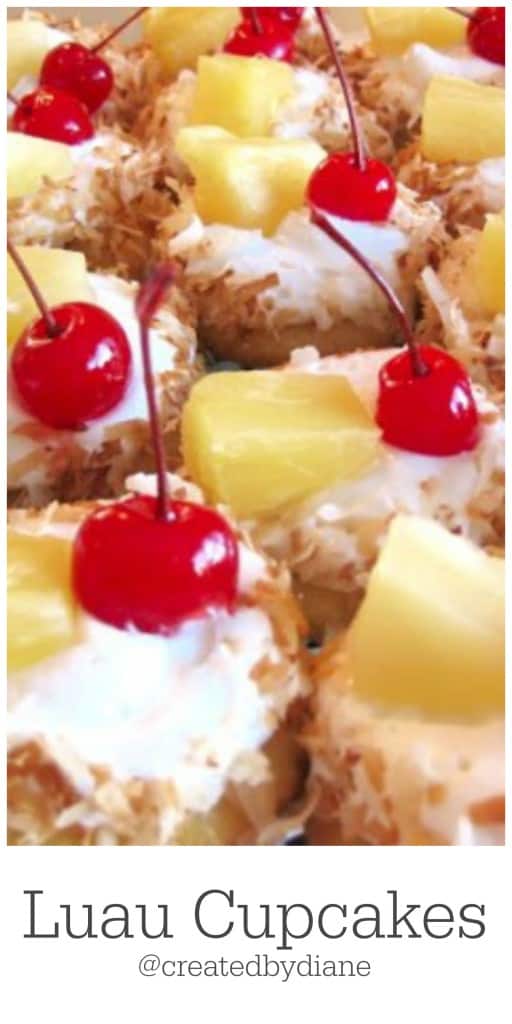 We didn't just eat cupcakes…
We served:
Teriyaki burgers with grilled pineapple
Teriyaki Sauce:
Pineapple juice
corn starch
crushed red pepper
brown sugar
fresh fruit
and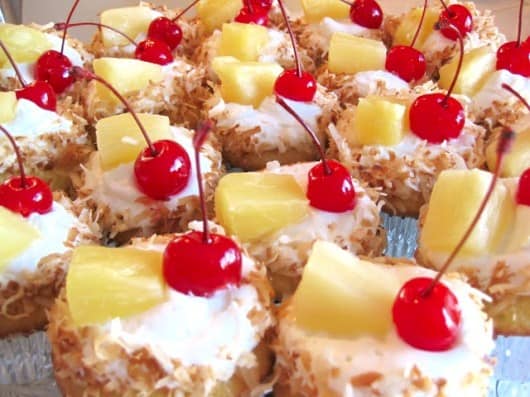 Make these two recipes for a SUPER flavorful combo that everyone will LOVE!
Luau Cupcakes
Ingredients
1 box vanilla cake mix
1 20 oz. can pineapple chunks
1 container whipped white frosting
2 cups sweetened coconut
maraschino cherries
Instructions
Prepare cupcakes according to package directions, replacing the pineapple juice for the water called for in the recipe.
Bake cupcakes according to package
Cool cupcakes completely.
Toast coconut in a frying pan on medium-low heat until golden (be sure coconut is cool before adding it to the frosting or it will make the frosting melt.)
Frost cupcakes with a spatula with white frosting
Roll the edges of the cupcakes in the toasted coconut.
Place a piece of pineapple on top along with a cherry.