Pork & Pineapple with Quinoa.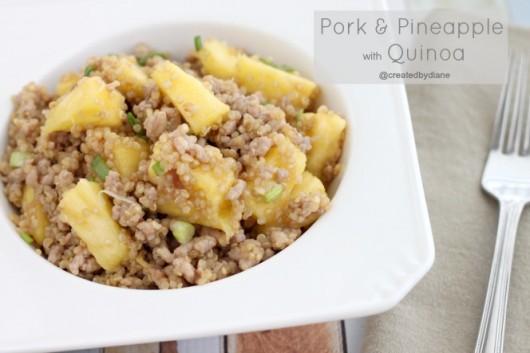 I just love TROPICAL flavors
doesn't matter what it is, I seem to love it.
Pineapple and coconut are the first to come to mind.
I've made Luau Cupcakes, even Grilled Cake with Pineapple, and well I just love coconut and have made Coconut Lime Rice Pudding, even Dessert Pizza with coconut, Coconut Friendship Cake,  and coconut cut out cookies too.
But it was high time I made a tropical main dish…..
oh and this is a don't miss dish…
It's really easy!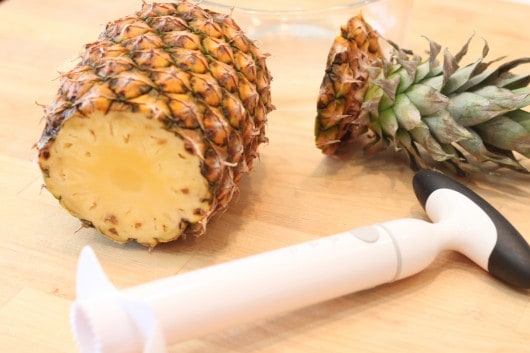 the number one thing that helps me make this dish easy is the OXO pineapple corer, really trust me on this no slicing and dicing and trying to get those brown pokey things out of the pineapple….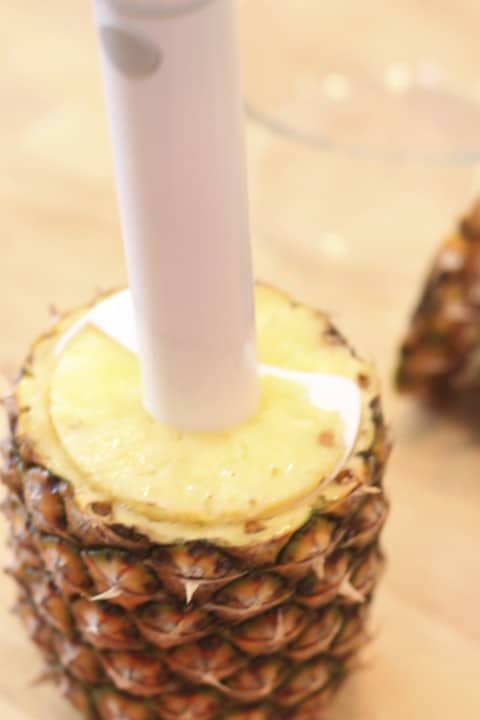 just twist and core it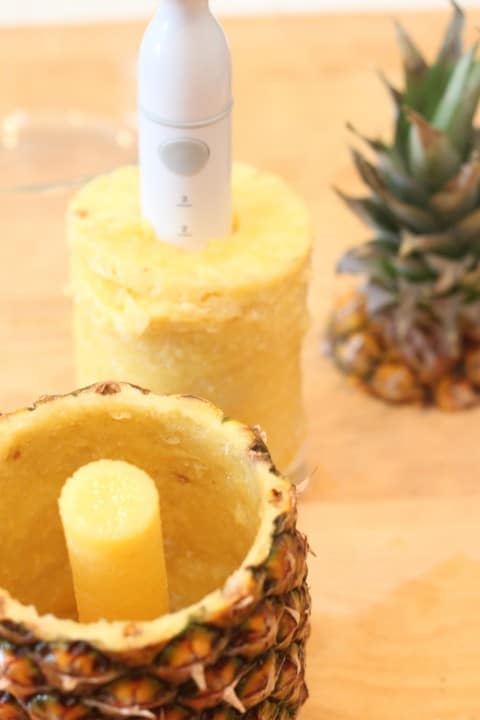 see it's really that easy. I just love this tool. Who am I kidding I LOVE all OXO tools.
One of the best parts of this tool is that when you are done coring the pineapple you can use the cored out pineapple to hold cute drinks….yep, just add a straw and a little umbrella and go on your on mini-vacation right at home!
Pork & Pineapple with Quinoa
Ingredients
1 pound ground pork
1/2 fresh pineapple, cut into chunks
2 cups cooked quinoa
3 scallions, diced
sauce
Juice from pineapple (2-3 tablespoons)
1 tablespoon cornstarch
2 tablespoons brown sugar
1 tablespoon soy sauce
1 cup chicken stock/broth
pinch crushed red pepper
Instructions
Heat pork in skillet breaking into small pieces while stirring on medium heat until fully cooked.
In a small bowl mix, pineapple juice, corn starch, brown sugar, soy sauve, chicken stock and crushed red pepper.
Add sauce mix to post and stir on low until it thickens.
Stir in pineapple, quinoa and scallions.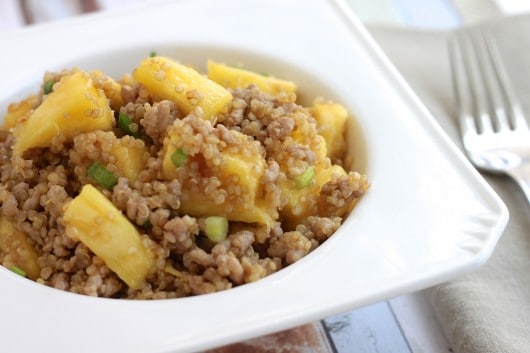 Quinoa: I sometimes cook it on the stove but most recently have been cooking a larger batch in my rice cooker, so I plenty prepared all week. I use the 2 parts water 1 part quinoa proportions. It's filling and delicious, I just love the texture. I'm trying to eat less pasta and rice and have kicked up my workouts to get into better shape. If you follow me on INSTAGRAM you most likely see my #redfacedrunner photos, I've added a lot more exercise to my schedule, I've even been using an app to help me keep track of my calories, so far it's working out great! These are the types of meals I've been making. Would you like to see more like this? Yeah…don't worry I'm still making PLENTY of sweets, that won't change.
I was provided by OXO with the pineapple corer but was not required to or compensated to post about it. I really just LOVE it! I have never been able to slice up a pineapple faster or more efficiently before now.