How many times have you gone to a party and wondered what exactly was in the dip? You glance at it and try to guess, but never quite know what it is until you put it in your mouth.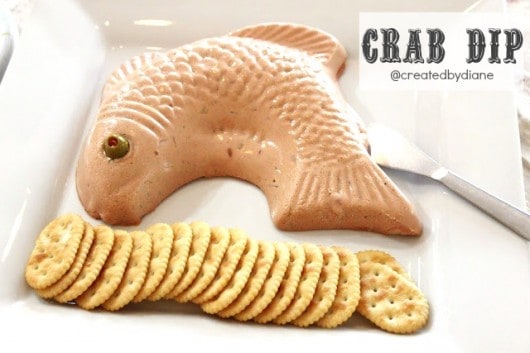 I wish that each dip had a name tag,
or at least a HINT as to what it is.

Sometimes I just wish dips weren't just piled high in a dish.
I love dip and h
ere is my solution to having it look a good as I think it should.
Dips can look as pretty as you want them to.
You could
adapt this idea to your favorite dip recipe

,

by adding clear gelatin and putting it in an appropriate mold, it just may transform your favorite dip.

 

And it's easy!

Heating a portion of the recipe while adding the gelatin is the key.

 

Why the shape of a fish? 

 

To tell you the truth, when I purchased it they didn't have a crab.

Oh, how I wanted a crab,

 I searched high and low for a crab mold.

This was over 30 years ago… 

I was so disappointed…at the time and no options were available like today with computers and online ordering.

Now you can simply order it on Amazon and have it delivered in a day or two.

 

Remember way back,

you know… in the "olden" days

when stores didn't carry all sorts of

items, we just did without or bought what they had

 

So, I settled for a fish.

Close enough I thought!

Who would have known that over 30 years later, yes WOW that makes me sound so old… how did that happen…

 I would still be making this crab dip to go into these molds.

But it's true I have had this recipe since I was 19 years old.

 

 I have made this crab dip so many times, I couldn't guess the exact number. 

More than a couple of times a year in the first 10 years.

Then it's tapered off to about twice a year from then on.

 

It really is my go-to dip recipe. Especially to bring to someone's party when I'm asked to bring an appetizer.

I have thought of looking for a crab, but I have become quite attached to this fish mold

 (and the mini version I have too) It's traveled thousands and thousands of miles with me along my moves coast to coast, multiple times in fact!

 

 

 
This appetizer always gets loads of attention
I decided to change it a bit and make it a healthier version of the original
and I am happy to say that the reduced-fat version has no change in taste from the original recipe that called for mayonnaise and regular cream cheese.
YIPPEE, I love surprises like that! I don't like it when you lose flavor when trying to improve something.
I spray them with an oil spray so that it releases easily after the dip sets up.
Heat soup and add gelatin so there are no lumps-sprinkling it in slowly really helps (do not stop stirring)
then add cream cheese and blend it in until all melted and blended
remove from heat at this point (I usually switch from the whisk to spoon/spatula at this point)
stir in the diced onion, then yogurt
finally add in the crab, when it's all blended pour it into the greased molds place wax paper on top
 (to prevent the edges from drying out and your entire refrigerator smelling of crab) refrigerate.
I often make this a day ahead as it can be un-molded just before serving the next day.
When you are ready to un-mold it have your plate ready and gently lift the edges with a smooth spatula once a small amount of air gets between the dip and the metal it releases easily and can be easily slid out.
I remember making it and worrying…
how it would travel to a party
well…  relax,
I have brought this so many times.
It travels great.
I un-mold it before I leave so that I don't forget my special fish molds.
( you may think I'm kidding, but I'm not. I love these and fear I will forget them, they will get bent, or even lost, remember how long it took me to find them, I still think they are worth TONS to me, even though you can get them more readily…
I like mine!)
They've moved with me many times, and each time I unpack them they always get a special spot in the cabinet. Everyone in the house knows where I keep them. They are that special to me.
 I'm sure they are still available but these somehow are so special- I never want to misplace them.
I love that it fills both the large and small fish molds.
I typically serve the large one and keep the small one all to myself
NO—-I'm just kidding! I share 🙂
But I typically keep the small one at home and enjoy it with my family.
I serve it with crackers or bread,
I've been known to eat on Italian Bread for a snack or lunch, nothing like having something so delicious ready to eat, especially when you forgot it was in the fridge.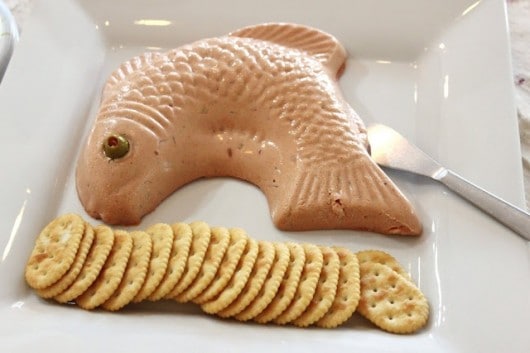 flavor options for this recipe
You can use canned shrimp in this recipe instead of crab, you can use canned or freshly cooked salmon, tuna from a can as well. 
Add in some fresh dill to kick up the flavor a bit or your favorite herb to go with the item you choose (shrimp, tuna, salmon, or crab) any fish would do as well.
You can also add in some fresh lemon juice about a tablespoon would be plenty.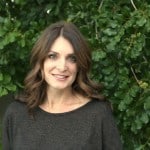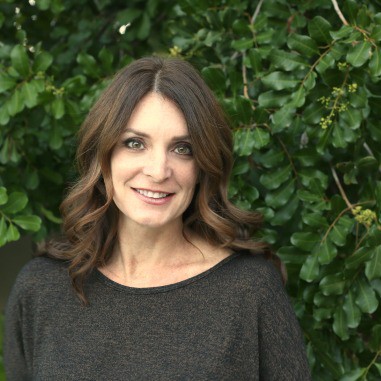 Hi!!!
I'm glad you stopped by.
I'm Diane,
let me know if you need help with a recipe.
If this is your first time here, sign up for my emails HERE you'll also get my free ebook.
I answer the age-old question, " what should I make" simple,
with easy dinner idea, great appetizers, party food, and desserts! Something for everyone. I've been blogging for 10 years and have over 1200 recipes posted on my blog here. What would you like to see me make next?
Crab dip
a delicious and beautiful molded appetizer perfect for any party gathering or spread on bread for a great lunch
Author:
Diane Schmidt Created by Diane
Recipe type:
Appetizer, Seafood
Ingredients
1 can tomato soup
1 package cream cheese, regular or fat-free
1/2 cup plain yogurt, regular or low fat or fat-free (or you can use mayonnaise if preferred)
1 onion diced (I prefer red, but use white if that's all I have)
2 packages plain gelatin
10-12 oz canned lump crabmeat (drained)
wax paper to cover molds
Instructions
*Have all items ready before beginning-the gelatin sets quickly
if you forget to chop the onion and try to do it later (believe me!)
In a medium saucepan, you will be constantly stirring with a whisk or wooden spoon.
Heat the tomato soup (do not add water)
add gelatin and makes sure there are no lumps
bring to a boil
add cream cheese, yogurt, and onion
once everything is heated,
remove from heat and stir in crab.
Place mixture in the mold sprayed with an oil spray for easy release.
Place wax paper to cover dip.
Refrigerate 6-8 hours or overnight.
If you have another creamy style dip you'd like to make it into a mold. Just heat the cream portion and add the gelatin, then add the remaining ingredients and put in a prepared mold, refrigerate. Then unmold and serve.
I really do love dips so be sure to check out some of my other popular appetizer recipes below.