Crab Mac and Cheese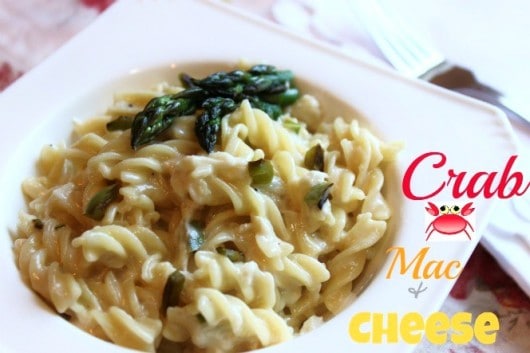 I remember getting Clam Bakes when I was a kid, filled with seafood and all my favorites.
It was layered from bottom to top with
clams, shrimp, lobster, steamers, potatoes, carrots, corn on the cob and they steam it with a can of beer.
Oh it was so DELICIOUS.
When I first had it I recall going and picking it up along the inlet where the boats ride in and out, I always loved going there to watch the boats.
After buying it a couple times, my mom would make it and put the BIG tin pot on the grill and we would enjoy!!!
This is not a clam bake, but since my family really likes clam chowder I figured they may really llike a new mac and cheese with crab in it.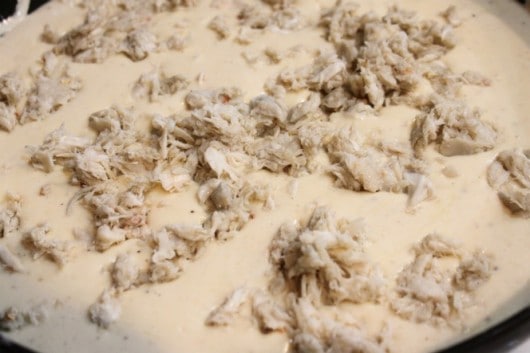 It only takes a few minutes to make the sauce, so if your family likes seafood this may just be a new quick meal for them too.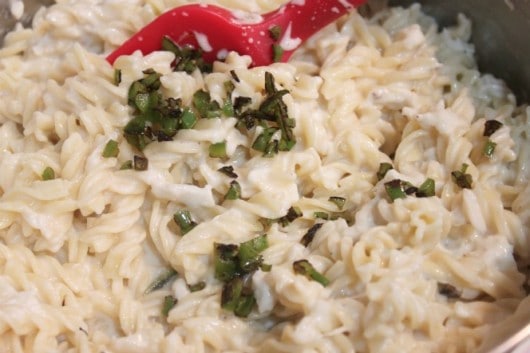 I added  diced jalapeno and it was a nice touch to the sweet taste of the crab.
Ingredients
1 pound pasta cooked
2 tablespoons butter
2 tablespoons flour
2 cups milk
12 oz grated Monterey Jack cheese
6 oz lump crab, (canned or foil package)
2 jalapenos roasted, seeded and diced
1/4 teaspoon celery salt
black pepper to taste
Instructions
While your pasta is cooking prepare the sauce.
In skillet melt butter, then add flour stir until blended.
Add milk and heat thoroughly then add cheese and whisk well.
Add to it the crab, jalapeno, celery salt and black pepper.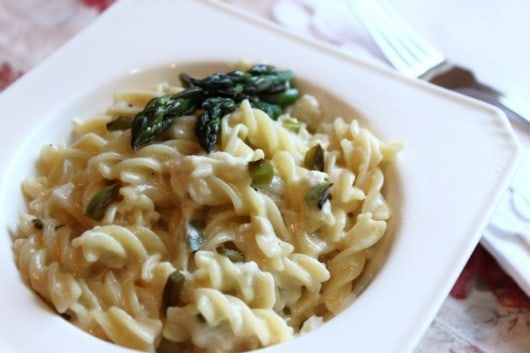 I can' t wait to have more of this it really is delicious, my daughter ate it for breakfast she liked it so much!
If you like crab you many enjoy this recipe too