Cream cheese frosting without cream cheese, I'm sure I'm not the only one who at some time wants cream cheese frosting but forgot to get cream cheese, and nothing else will do.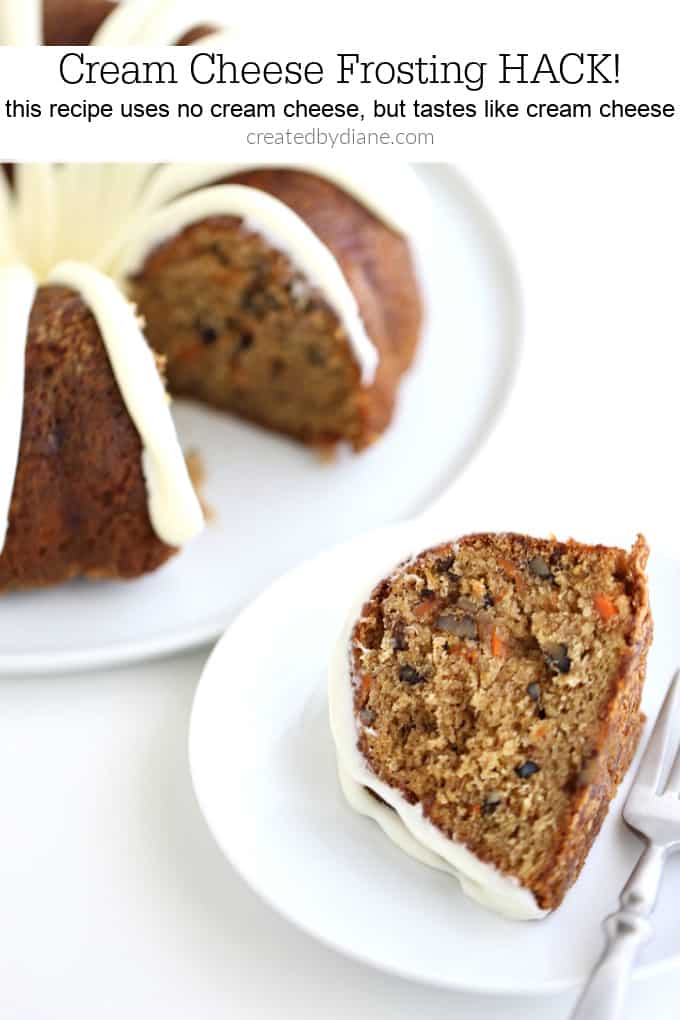 This delicious and totally fake cream cheese frosting tastes just like the real thing and it's so simple to make!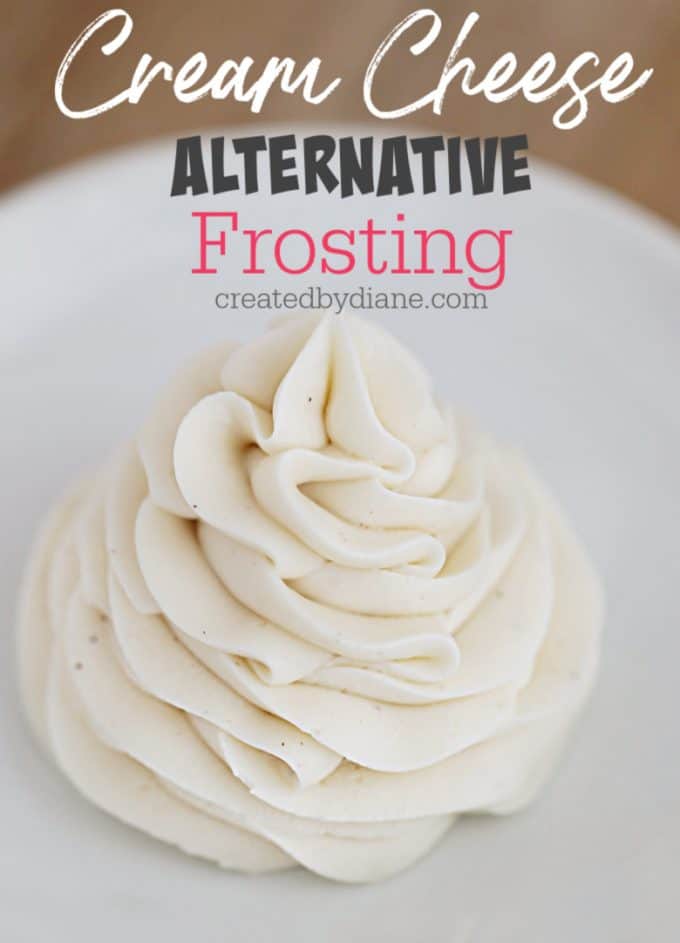 Why would you want to know about an alternative cream cheese frosting since cream cheese is so wonderful. Well, there are many times this frosting will come in handy. Let's say you forget to buy cream cheese, or you can't get it at a moments notice and don't want to drive to the store. Maybe you want a vegan option. I've got you covered… 
Cream cheese frosting is a favorite of mine, it's so versatile. Sometimes however I am short on the star ingredient, cream cheese! That's where my Alternative Cream Cheese Frosting comes into play.    
Soft and creamy, I love using this frosting on cookies, cakes, cupcakes, and even scones. It's perfect with my Fig Cake as a replacement for the goat cheese frosting. Or on top of cupcakes… these espresso cupcakes are so yummy. I have so many recipes to choose from to add this creamy delicious frosting the possibilities are endless and I have loads of tips and tricks for little cakes here!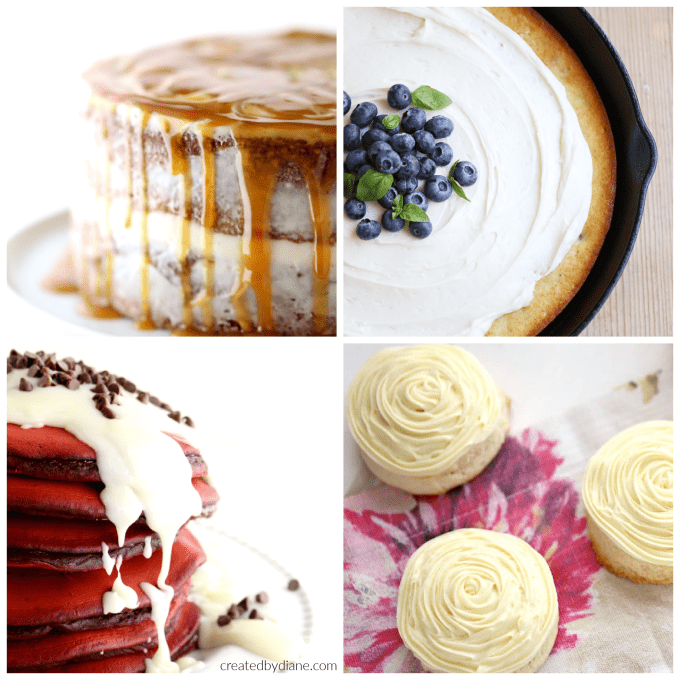 So, what do I do if I don't have cream cheese for cream cheese frosting?
This is a great alternative recipe made out of necessity, no cream cheese…that is a dilemma if you really want cream cheese frosting but I have great news and I myself have been desperate for cream cheese frosting… it's a frosting emergency! Really what else do you really want on carrot cake…what would carrot cake be without cream cheese frosting I don't intend to find out, this recipe works great! 
Another great use for this easy icing is to use it on red velvet cake. If you need options this is the frosting for you. Look no further, make this alternative to real cream cheese frosting and no one will know the difference. I tested it, and no one knew the truth!
And it's been a staple over here ever since! And it tastes just like the real thing!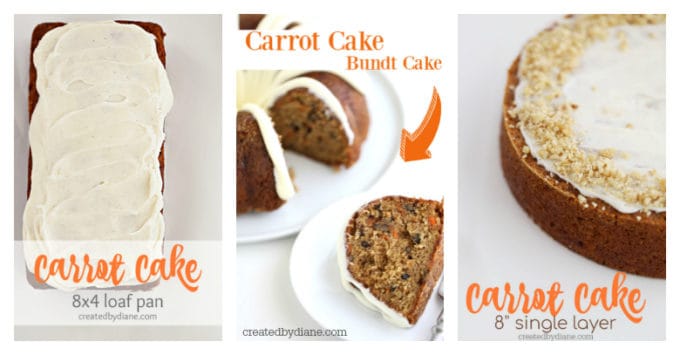 If you are looking for a carrot cake recipe be sure to check out this post.
Let's get started, this is what you'll need:
butter

 powdered sugar

 

milk

vinegar

vanilla

fresh lemon juice

salt
This small batch recipe can be make with an immersion blener with whip attachment or in a larger mixer. Stand mixer, or hand mixer can be used or a food processor will work, you can mix my hand with a whisk and bowl, be ready to get your arm work out.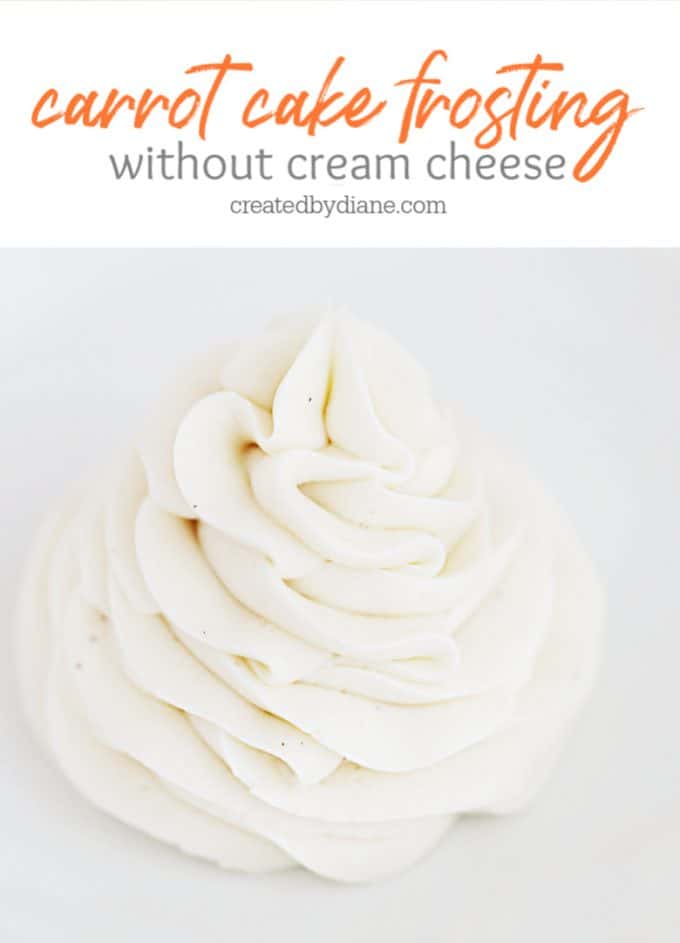 Instructions:
In the bowl of a mixer add your butter and begin to mix until the butter or butter alternative is smooth and well whipped.
 If you need or want more frosting, you can easily double, triple, or quadruple the recipe for a larger portion.
The next thing we'll do is add in the powdered sugar.
Mix on low until it combines, then add in the milk, vanilla, vinegar, lemon, and salt (leave out the salt if you are using salted butter and add a little if necessary after you taste it).
Mix until silky smooth and well beaten.
If you want the frosting thicker or sweeter and a little more powdered sugar, if you want it thinner or to drizzle like a glaze add more milk to thin the mixture, add a tablespoon at a time of powdered sugar or milk, mix well, then add more if needed.
 

If you need to firm up your frosting you can refrigerate it for an hour, then spread it onto the dessert.
Can I alter this recipe to fit a Vegetarian/Vegan diet?
Yes. Simply switch out your regular butter with a plant-based type, and switch out your dairy milk for almond, coconut, or your favorite alternative.
Can I soften the butter it in the microwave?
If you do try to soften the butter in the microwave be sure to heat it slowly and on a low temperature, use the "defrost" setting which is 30% power for 20 seconds, that usually does it, you don't want it soft, melted or runny, just room temperature. But when you beat it, just let it mix until it is fluffy so it's fully smooth, it'll mix with the other ingredients better. A lot of time people don't mix the butter well enough for frosting, especially if it's colder butter and it really makes a difference.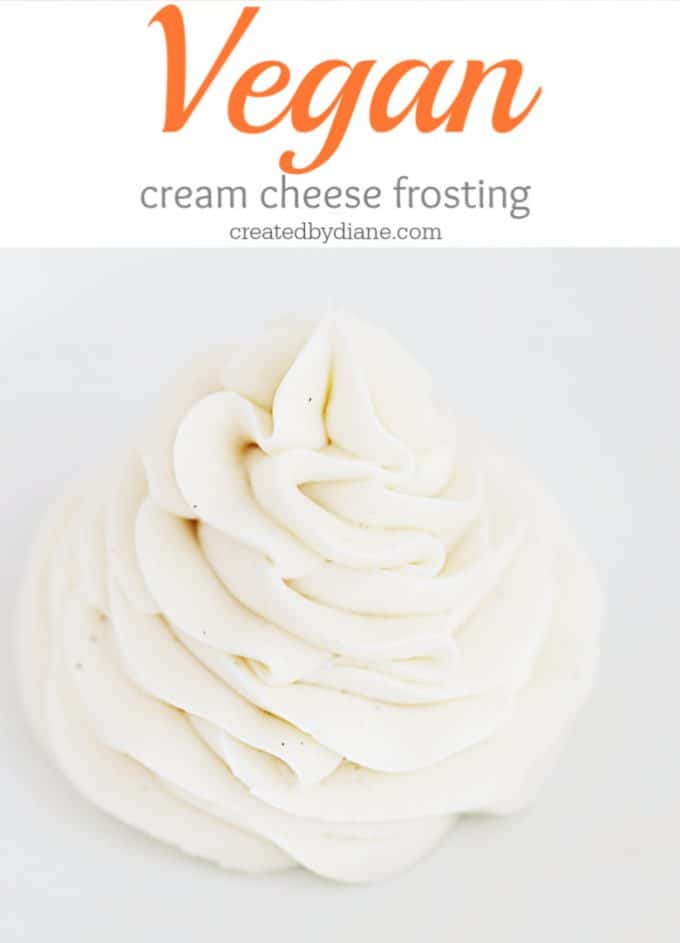 If you're looking for a vegan version, it's simple just swap out the butter and milk for your regular alternatives. 
Vegan Cream Cheese tasting frosting:
butter alternative
powdered sugar
milk alternative
vinegar
vanilla
lemon juice
salt
whether you choose to use butter and milk or vegan alternatives the result is creamy tangy and delicious tasting cream cheese frosting…without the cream cheese.
Fun flavorful additions to cream cheese frosting are a pinch of cinnamon, nutmeg, or even instant coffee (grind real smooth by pressing it between two spoons or a rolling pin, and add it to the butter when you're whipping it so it combines nicely and flavors the whole frosting)

Alternative Cream Cheese Frosting
A creamy delicious cream cheese tasting frosting without the cream cheese, perfect for when you don't have cream cheese but want that silky smooth yumminess. This recipe easily multiplies to frost as much cake as you want.
Author:
Diane Schmidt, Created by Diane
Recipe type:
Dessert, Frosting
Ingredients
1/2 cup butter, room temperature (or butter alternative if you'd prefer it vegan)
2 cups powdered sugar
1 tablespoon milk or heavy cream (or milk alternative if you'd prefer it vegan)
1 teaspoon white vinegar
1/2 teaspoon vanilla extract
1 teaspoon fresh lemon juice
1/4 teaspoon salt
Flavor options;
add 1/2 teaspoon almond extract, lemon extract, or another flavor of your liking.
Instructions
In a bow of a mixer beat butter until whipped and smooth.
Add in the powdered sugar and begin mixing on low until it combines, then turn up to medium-high and add the milk, vinegar, vanilla, lemon juice, and salt.
Continue whipping until smooth.
Spread over your favorite desserts
Multiply to make more frosting, the small batch will spread over an 8" cake, if you want to fill a 2-layer cake be sure to double or triple the recipe. If you want to pile the frosting high and fill a layer cake you can use 4x's the recipe for plenty of frosting.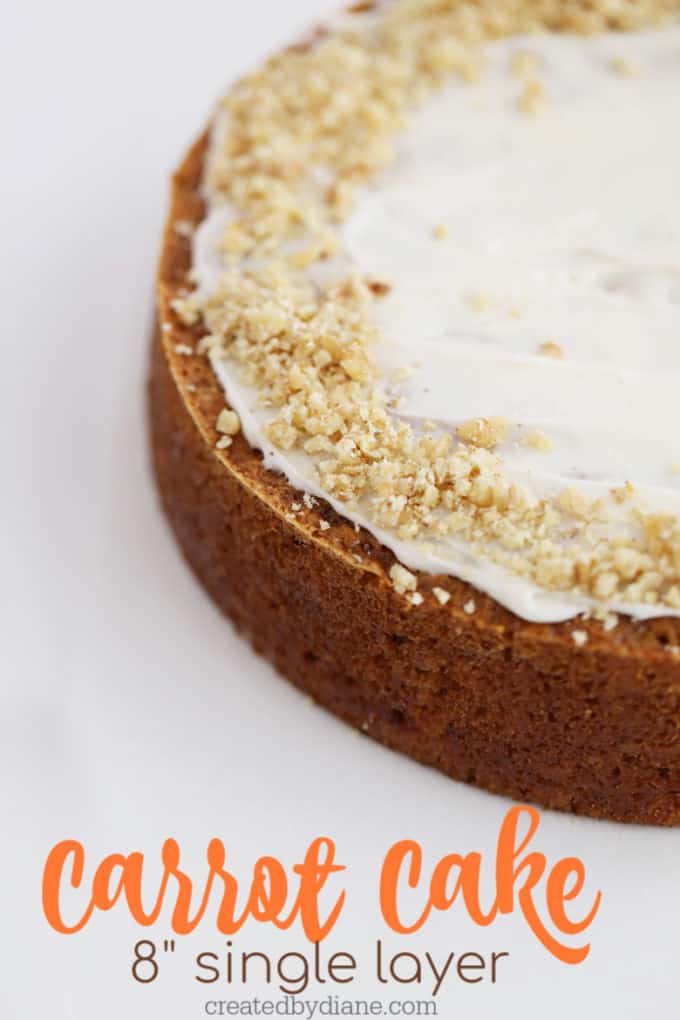 Be sure to give this HACK a try the next time you need a cream cheese frosting!