I have always LOVE mint and chocolate since the first time I took a bite of mint chocolate chip ice cream when I was a kid.
Then there was that time each year in late winter-early spring when I'd enjoy thin mint cookies from the girl scouts,
and oh mint chocolate chip meringue cookies… these have SO many memories for me.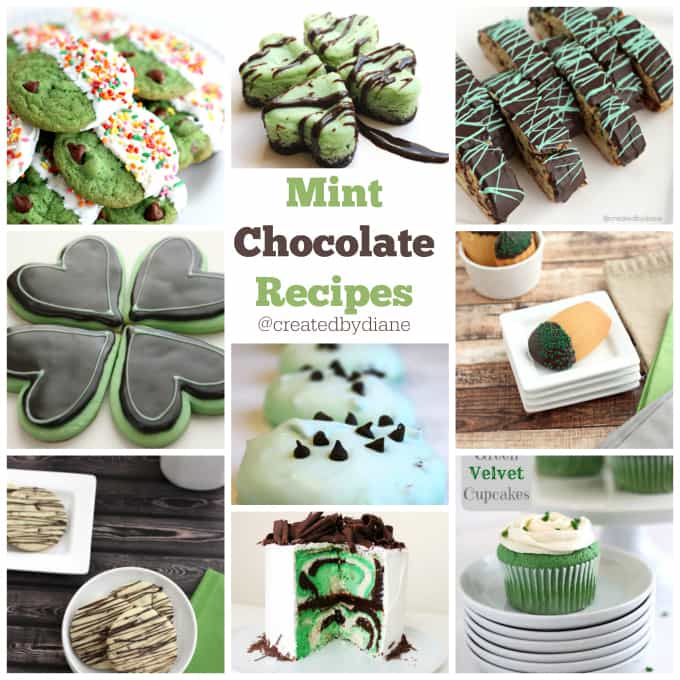 Mint chocolate chip milkshakes are ALWAYS on my mind. Ever since my first job at Carvel.
I LOVED walking in and smelling the mint ice cream in the machine… oh I remember it like it was yesterday.
And those mint chocolate chips… just love them too.
I've gathered my favorite MINT recipes to share with you!


Green Mint Cut Out Cookies with Dark Chocolate Icing
Mint Chocolate Chip Meringue Cookies
Mint Madeleine Cookies dunked in chocolate

Mint Chocolate Chip Cut Out Cookies
Now this time of year isn't all about desserts…. take a look
NOW if you want some more fun recipes you may like these,
Corned Beef and Cabbage Egg Rolls