Cherry Lime Smoothie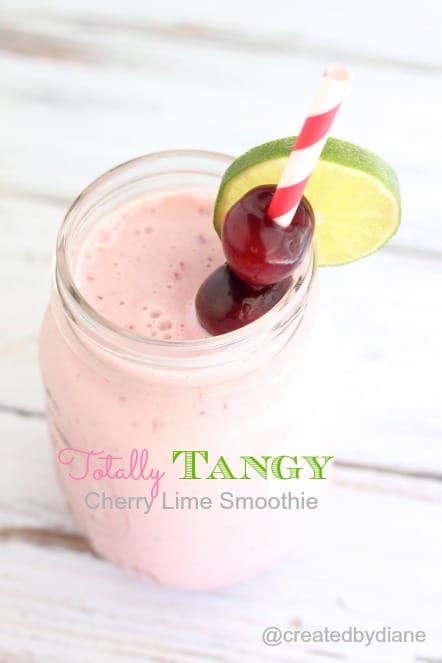 It hasn't been cooling off at night at all…
last week it did, to at least 75.
Not now, it's like we are smack dab at the end of August already…
85 at night is still icky if you ask me.
I want to open the windows and let the cool breeze blow in, but instead, the air is cranking and I can just imagine them telling me that I will pretty much have to give up my first born to pay the bill. 1 AM and the air is still going….
Well since there is nothing that can be done about it, I guess it's time for a COOL drink!
This totally tangy Cherry Lime Smoothie is just perfect on a hot summer day!
When cherries are in season, I grab them up as soon as I see them.
I just love cherries and not just because they are a really pretty red color either, although that is a bonus…
The red color of the cherries turns this drink a PRETTY pink!
This is pretty tangy, so if you prefer thing on the sweeter side, add your favorite sweetener.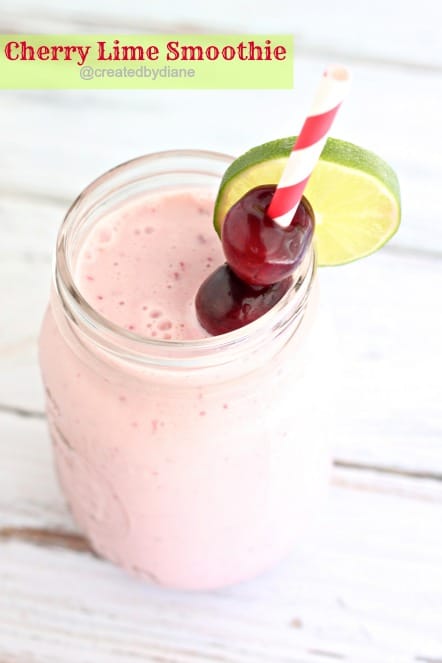 Cherry Lime Smoothie
Ingredients
1 cup plain yogurt
juice of a 1/2 a lime
12 cherries
1/2 teaspoon vanilla extract
8-10 ice cubes
4 oz unsweetened applesauce
Instructions
Place all items into blender and blend until smooth.
I'm thinking if the air doesn't turn off soon I may need to start adding vodka to my smoothies!