If you are looking for a new favorite sandwich, this is it!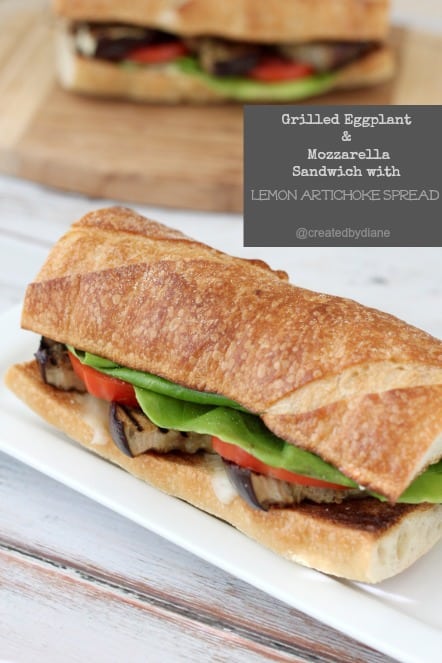 Some days I don't plan ahead and before I know it…it's already 2 o'clock….that is no good, this girl need lunch and a break!
Don't we all.
I sharing my favorite sandwiches, Grilled Eggplant & Mozzarella Sandwich with Lemon Artichoke Spread with you today and remind you to take a break, relax and enjoy a nice healthy lunch!
If I didn't tell you, you may just go about your day and forget about eating lunch and then you and I know just what will happen….we'll grab all the stuff that isn't good for us and nothing will satisfy us because we are starving! I hate when that happens.
So grab a few fresh ingredients and lets make LUNCH!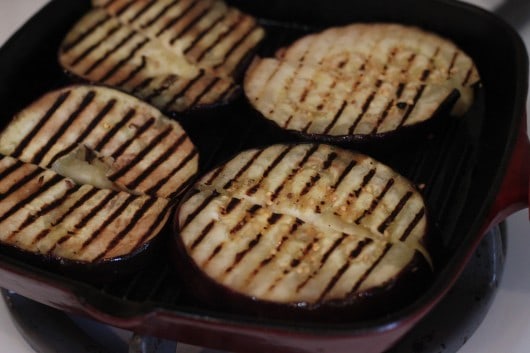 I have a small cast iron grill pan and have been using it for just about everything. I like how it makes the deep grill marks on what I'm cooking and I don't need to get out the charcoal and wait for the grill to heat up.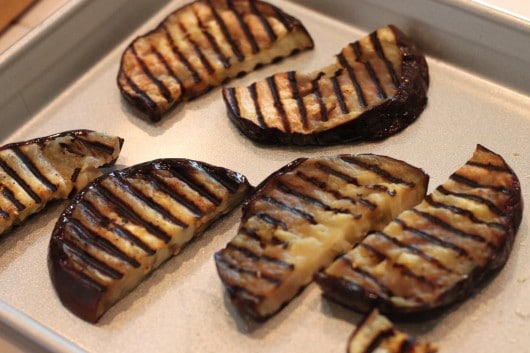 I slice the eggplant about a half inch thick and then slice each round in half, as this was a large eggplant.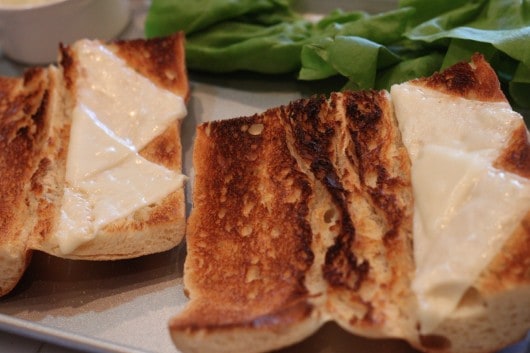 I toast the bread under the broiler on high for about 2 minutes, then I added the Sargento Mozzarella Cheese and placed it under the broiler for 30 seconds until it melted.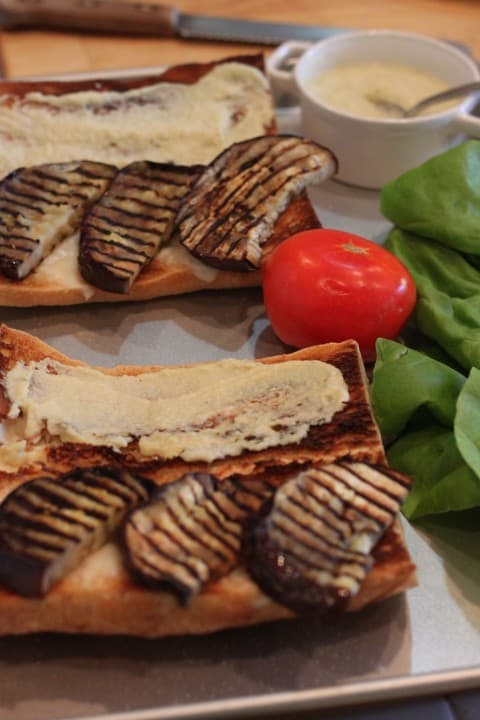 I love the tanginess of the lemon artichoke spread on this sandwich it goes nicely with the eggplant. No sandwich is complete without some really fresh lettuce and tomato, so pile on the veggies!
Grilled Eggplant & Mozzarella Sandwich with Lemon Artichoke Spread
Ingredients
1 baguette of bread
1 eggplant sliced and grilled (3-4 minute each side)
1 slice mozzarella cheese
2 pieces of butter lettuce
1 medium ripe tomato sliced
Lemon Artichoke Spread
1 14 oz can artichoke hearts
1 lemon juiced
1 tablespoon olive oil
2 scallions
1 tablespoon canned diced green chiles
1/8 teaspoon salt
1/16 teaspoon black pepper
Instructions
Prepare the Lemon Artichoke Spread by placing all ingredients into a blender and pureeing it smooth and strain it if there is any choke or rough pieces.
Grill the eggplant 3-4 minutes per side
Slice bread and place under high broiler for 2 minutes
Add cheese to bread and melt under broiler for 30 seconds
Apply Lemon artichoke spread to top half of bread
Add lettuce, tomato, salt, and pepper
Take a Real Lunch….and take a real lunch break while you are at it, no sense rushing around eating something that you wouldn't feel good about later. This sandwich can be prepared ahead of time, it's delicious hot or cold.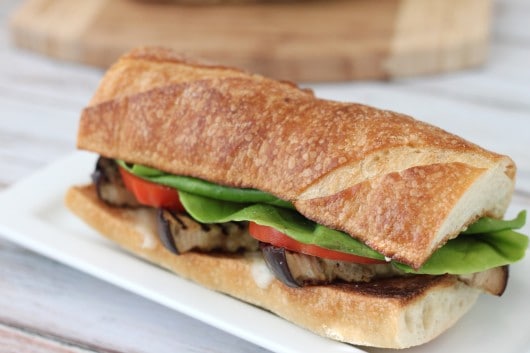 So, who is taking that much-needed lunch break with me?