Pressed Sandwiches are great for many reasons, you can assemble them the day ahead, pack them for a fun beach trip, or day at the park, bring them to work and share with some friends, or slice off a piece to enjoy each day for a week. You can make them in whatever size you prefer, and I give you more flavor options in the post.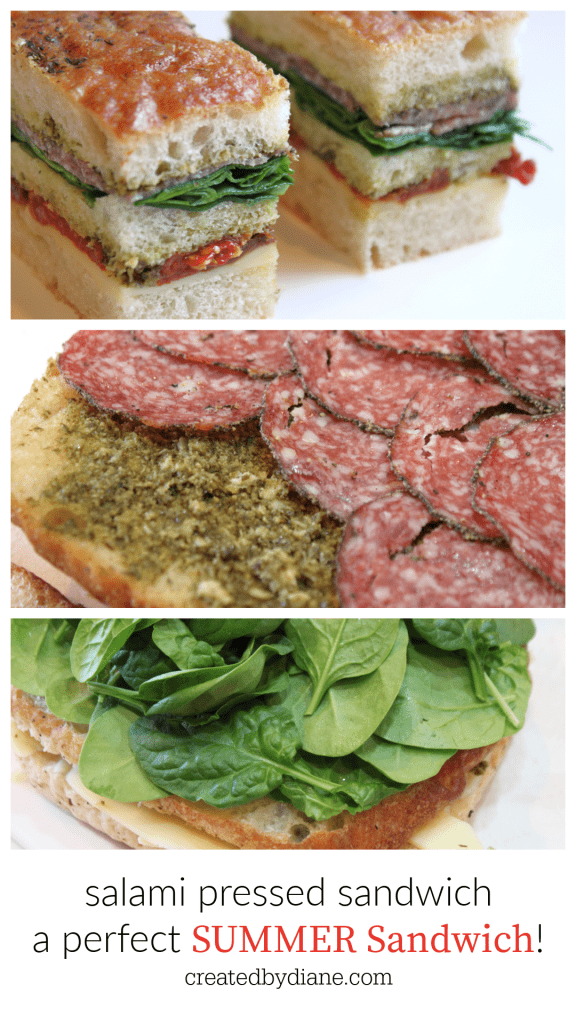 Summer is filled with lots of running around if your trip includes a day at the beach, a picnic, or just a fun lunch with friends. This is a great sandwich.
It can be prepared a day or two before, which is great for getting out of the house quickly to enjoy all summer has to offer!
Peppered Salami (Salame as Columbus calls it), pesto, spinach, sun-dried tomatoes, and Jarlsberg Cheese……oh yes this is a sandwich to sink your teeth into. It's full of delicious flavor!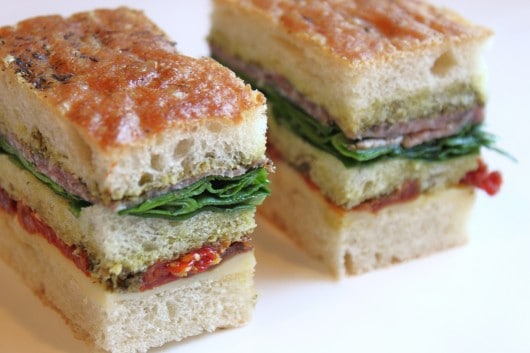 It all starts with a Ciabatta bread, sliced twice.
Ingredients:
Ciabatta bread
Peppered Salami
Jarlsberg Cheese
pesto
spinach
sun-dried tomatoes
Load up the yumminess, as you can enjoy a small piece and feel satisfied.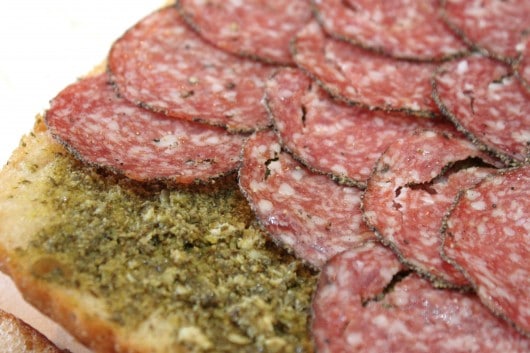 Spread pesto on the underside of the top and middle pieces, then begin to pile on the Peppered Salame, (I love Columbus Peppered Salame)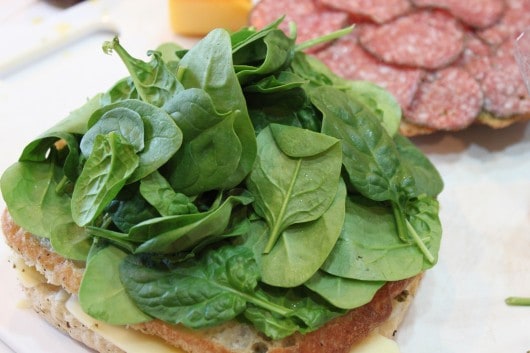 and top it off with fresh spinach.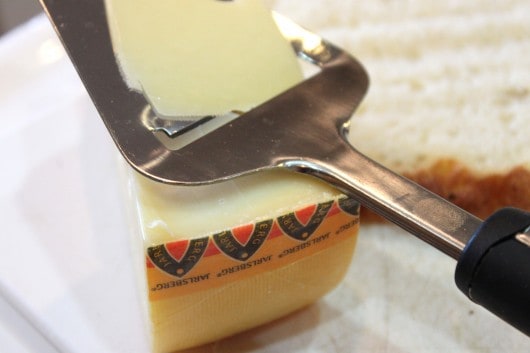 Pile on sliced Jarlsberg Cheese and it's OK to try a few pieces to see how delicious it tastes, or at least that is how I make a sandwich.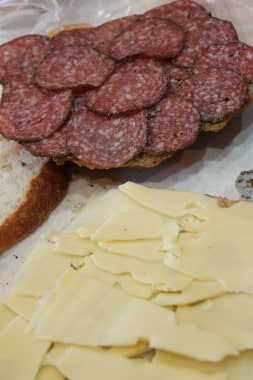 then add a layer of sun dried tomatoes.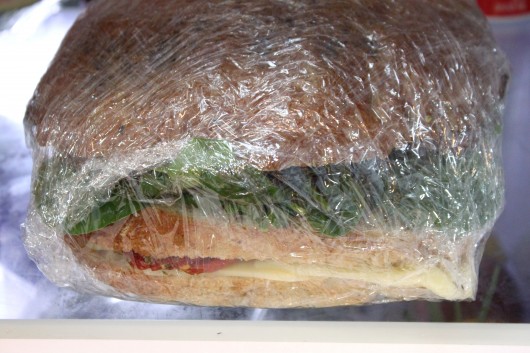 Wrap the sandwich all up in plastic wrap and place it in the refrigerator with a heavy weight on top to press the sandwich down, I placed a small cutting board on top of the sandwich and a 5 lb weight. I love how this can be made a day or two ahead of time.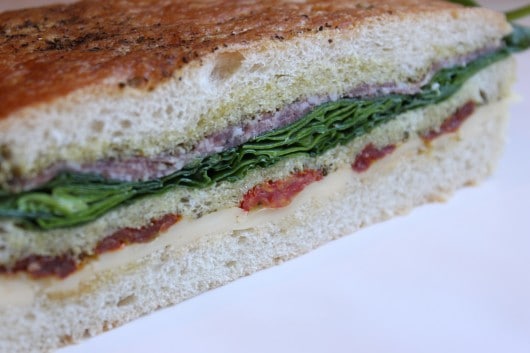 When you unwrap this and you begin slicing it you can see every layer so nicely pressed into one another, now all you need is a sunny day a towel, an umbrella to enjoy a great picnic or day at the beach!
other great flavor combos to use in this style sandwich are:
turkey/havarti
roast beef/provolone
ham/swiss
add jalapenos, and pickled veggies, use mustard instead of mayo
some great additives are pickles, olives,
make the sandwiches with french bread, long baguettes, or other firm bread so it'll press nicely and evenly while not going completely flat.
More great sandwiches to try: