Go grab some JALAPEÑOS…I don't want to sound bossy, but you will thank me. There are MANY must make recipes that you will want to try, trust me!
I have said it time and again, I LOVE Jalapeños and since you are reading this maybe you LOVE them too.
If you aren't sure if you love them or maybe you just like them, all the recipes can be altered to taste. If you prefer less spice be sure to wear food service gloves and remove the seeds and rib of the jalapeño so the spice is minimized. If you like spicy, feel free to leave the seeds and rib in. Add extra jalapeños if you like too.
From Soup to Salad, Appetizers to Snacks….this list is full of DELICIOUSNESS!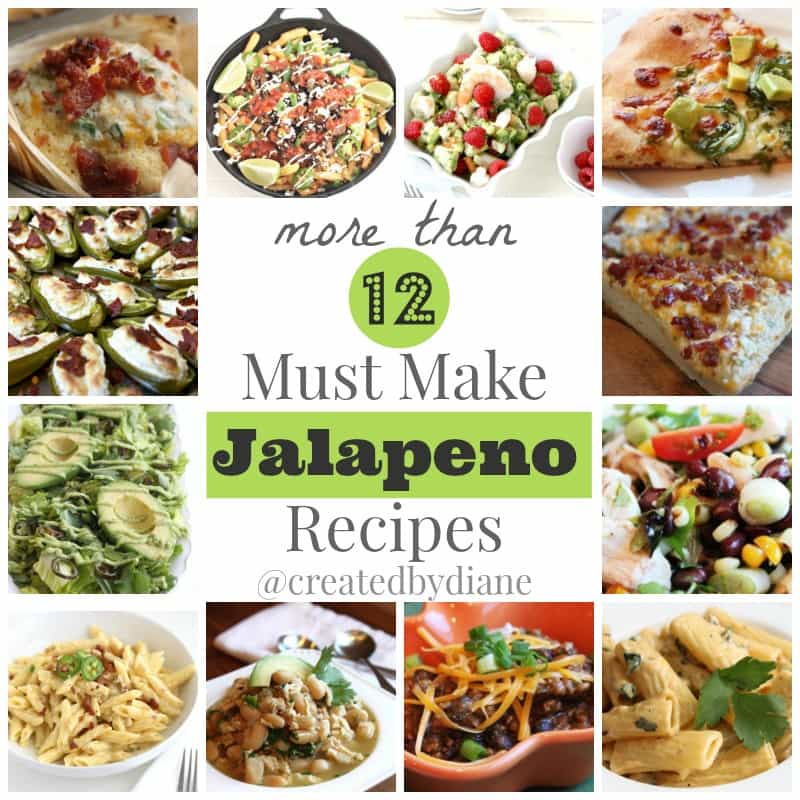 1) Cornbread Tamale Bites with Jalapeño Cheese and Bacon
3) Raspberry Lime Shrimp Ceviche
4) Jalapeño Pizza with Avocado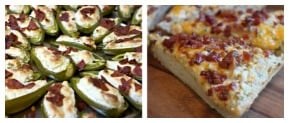 6) Stuffed Jalapeño Bread with Bacon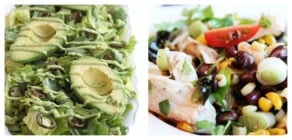 7) Avocado Salad with Fried Jalapeños and Spicy Avocado Dressing
8) Easy Dinner with Salad and Chicken that is not chicken salad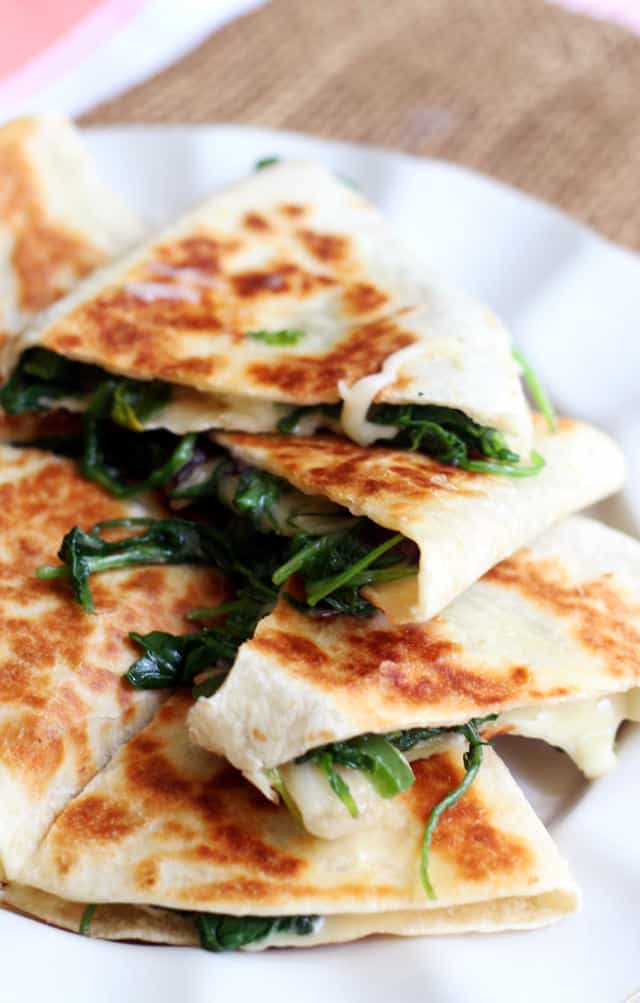 Jalapeno Brie and Spinach Quesadillas