Grab some lemons and blueberries and lets get baking…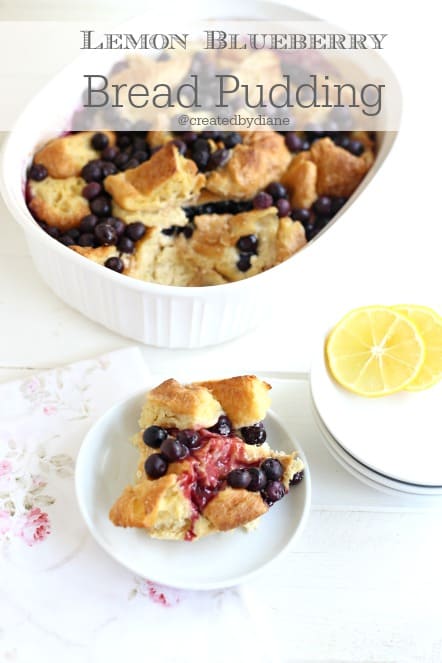 This has such a delicious and fresh flavor!
I made this bread pudding with croissants. This is one of my favorite uses for croissants and the store near me sells a dozen for under 3 dollars. SCORE! So be sure to check out your local store and see if they ever have a deal on them. If you don't prefer croissants, any bread will do.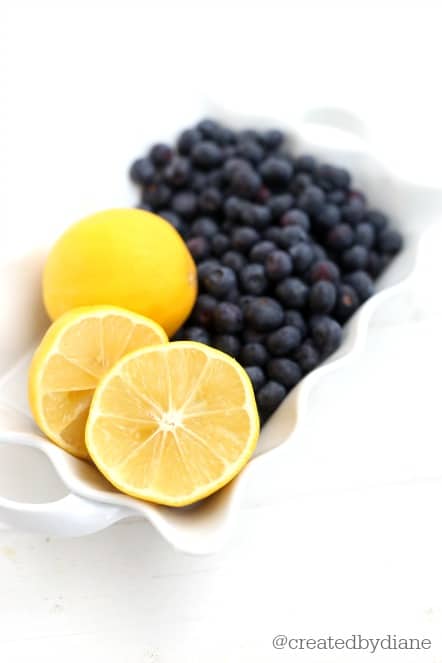 Doesn't everything taste great when fresh ingredients are involved.
Lemon Blueberry Bread Pudding
Ingredients
6 croissants (about 7 cups)
1/4 cup sugar
4 eggs
2 cups milk
2 teaspoons vanilla extract
2 teaspoons lemon extract
1/4 cup fresh lemon juice
1 cup blueberries
Instructions
Cut croissants into pieces.
In medium bowl mix sugar eggs, milk, vanilla and lemon extract along with lemon juice.
Place bread into mixture and stir.
Pour into baking dish and spread blueberries on top.
Bake at 325 degrees for 30 minutes (or until set)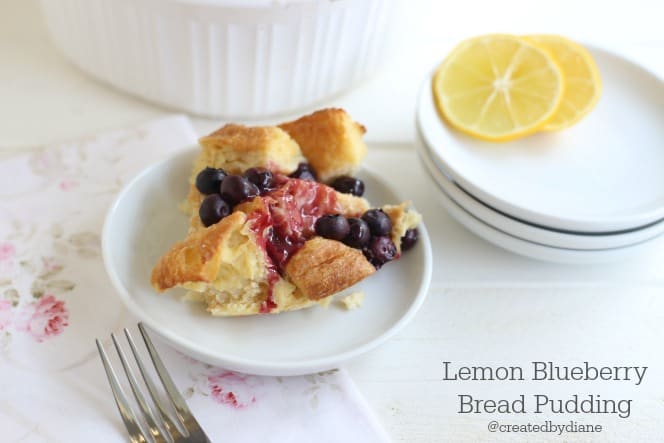 Now to top things off, this Blueberry Curd is perfect…