If you ever wonder what you should make with fresh cherries, this recipe is for you! Fresh Cherry Lime Curd, so easy and delicious and great spread over the cake, added to the top of cookies or spread between the layers of cake. Irresistible.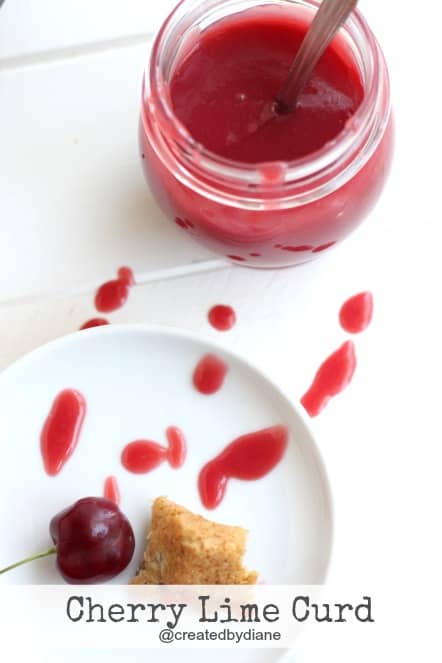 Hurry……and go get some cherries
this cherry lime curd is AMAZING!
It's deliciously creamy and a little tangy but sweet all at the same time,
and you will want to eat it right off the spoon!
It's perfect with scones and I'll be sharing my new favorite scone with you very soon.
This cherry lime curd is great on ice cream if you can manage not to devour the whole jar before you have time to grab an ice cream scoop and dish!
It's also wonderful on pancakes, waffles, muffins, and on plain yogurt.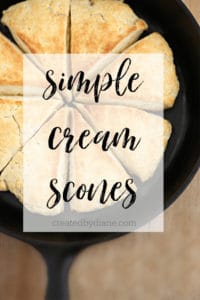 Be sure to give these Cream Scones a try!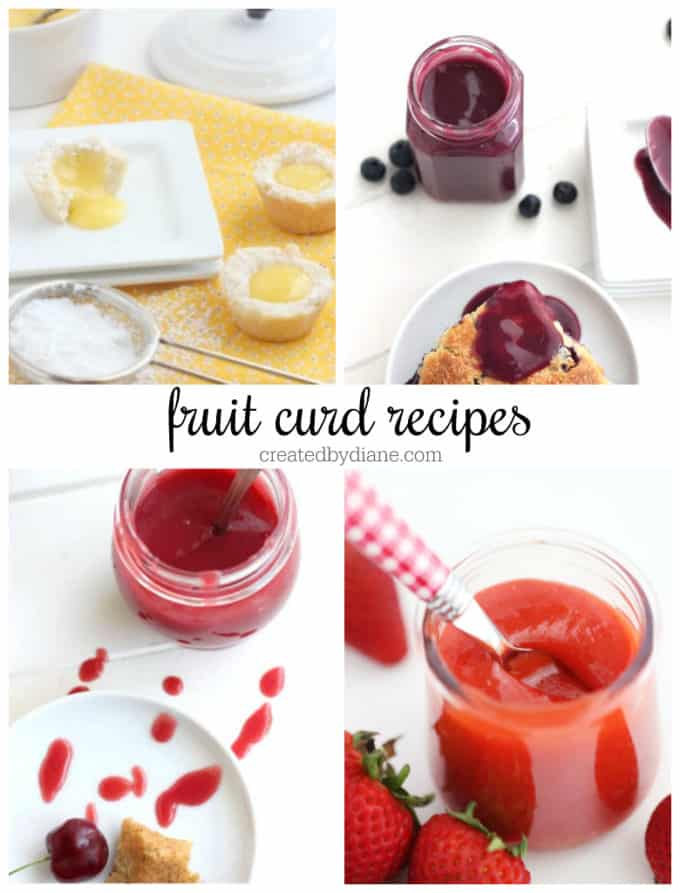 try my other fruit curd recipes: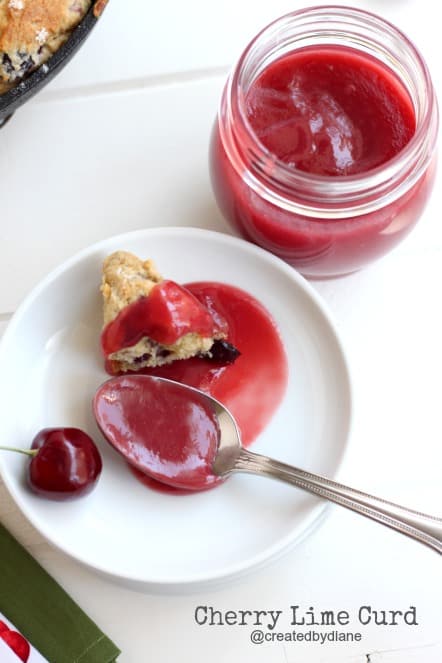 ok, there is a hint of the scone I made to go with the cherry lime curd….ok, I'll start writing the recipe for that one now!
…Here it is Fresh Cherry Scone Recipe
More fruit spread recipes
How to make Cherry-Lime Curd
Ingredients
1 cup fresh cherries pitted and cut in half
1/2 cup sugar
1/2 lime juiced
3 egg yolks
4 tablespoons butter
Instructions
In a saucepan combine lime juice, cherries, and sugar on medium to medium-high heat and bring to a boil for 2 minutes
strain mixture through a fine strainer and press down on the cherries until only the skin is left in the strainer
whisk egg yolks and slowly add the cherry mixture to it whisking continually until all incorporated, return mixture to heat and melt in the butter while whisking until it thickens (coats back of a spoon)
remove from heat and let cool