Scones are one of my favorites… and these are full of delicious blueberries with sugar on top, it bakes up slightly crispy and gives the scones a great light crunch when you bite into them.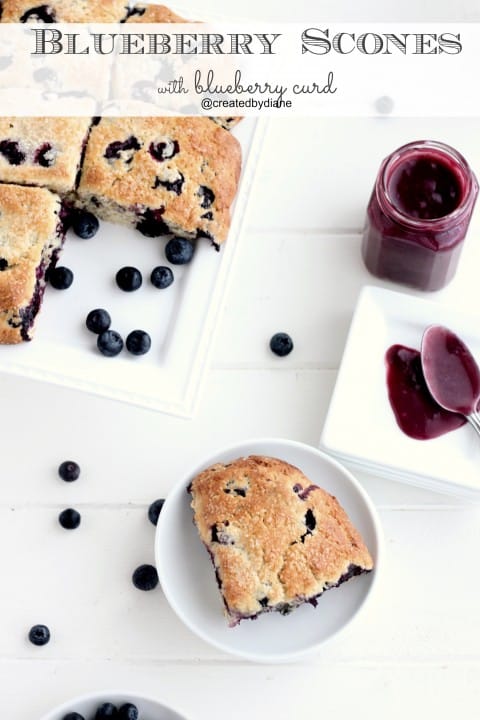 It's no secret I love blueberries,
I've made blueberry scones many times,
not sure why I never took photos and blogged them,
so today is the day!
I love using fresh blueberries,
if they aren't available frozen blueberries are fine, I prefer to freeze them myself so I'm sure they have a great taste, I find frozen blueberries taste like they coat them in sugar before freezing sometimes.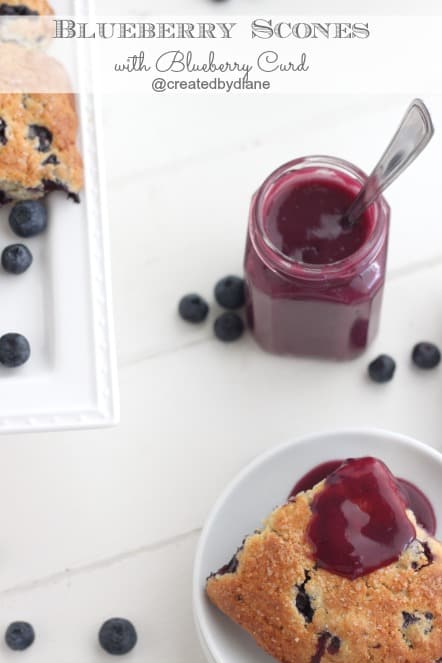 You most definitely will want to make some Blueberry Curd to go on top of these beauties, so click on over for that recipe.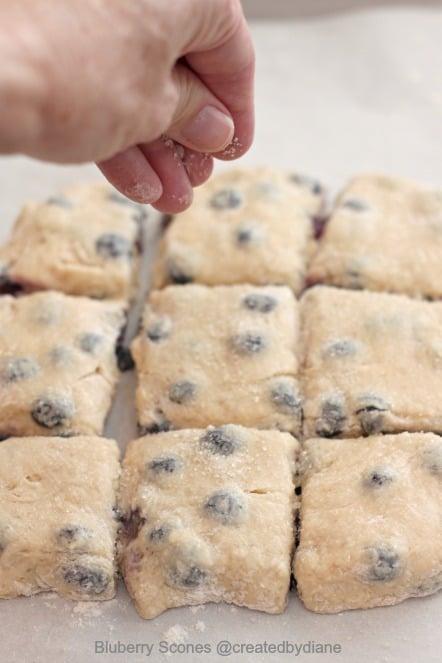 I sprinkled sugar on the tops of these, and they crusted nicely and tasted DELICIOUS!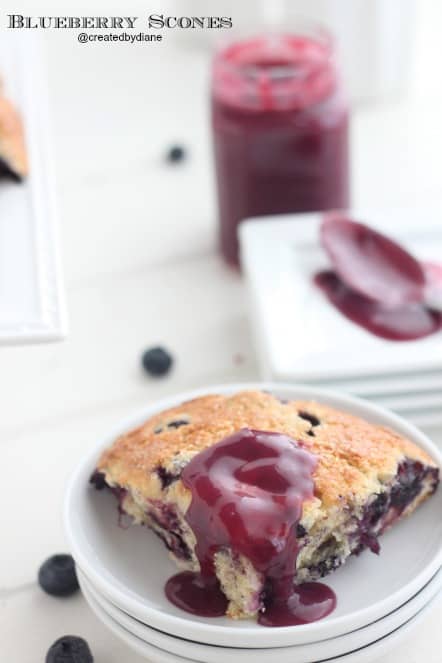 Paired with the Blueberry Curd, it's hard to resist eating ALL of them!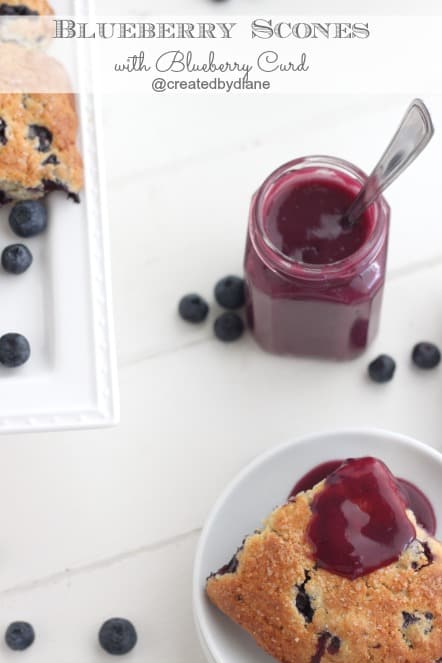 What are you waiting for, grab some blueberries and let's get BAKING!!!

Blueberry Scones
Ingredients
1 cup fresh blueberries (frozen will work too if you can't get fresh)
1 cups flour
¼ cup brown sugar
1½ teaspoons baking powder
½ teaspoon salt
¼ cup cold unsalted butter
⅓ cup heavy cream
1 teaspoon vanilla extract
2 eggs
1-2 tablespoons sugar (for tops of scones)
Instructions
Preheat oven to 400 degrees
In medium bowl blend flour, brown sugar, baking powder, and salt.
Cut in cold butter with pastry cutter until mixture resembles coarse crumbs.
Mix in heavy cream, eggs, vanilla extract, and blueberries.
Knead out on a floured surface.
Roll out dough to ¾ to 1 inch thick, cut into desired sharp.
I cut this batch into 9 squares
Sprinkle sugar on the tops of the scones for an extra sweet crunch.
Bake for 12-15 minutes or until toothpick comes out clean,