February recipes to make again and again, all things love-y, red hearted, and delicious.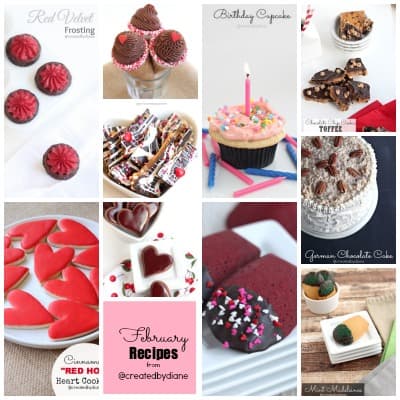 There is no better time of year to share your love of sweets with your sweetie.
No matter if they are a cookie fan,
a chocolate lover,
or have a sweet tooth that spans across the dessert table.
now me, I have a hard time making a decision when I see a dessert table…
which one should I choose…
what will be the BEST!
This gathering of fun items are going to make it hard for you to decide too.
Here are the recipes I posted in February: