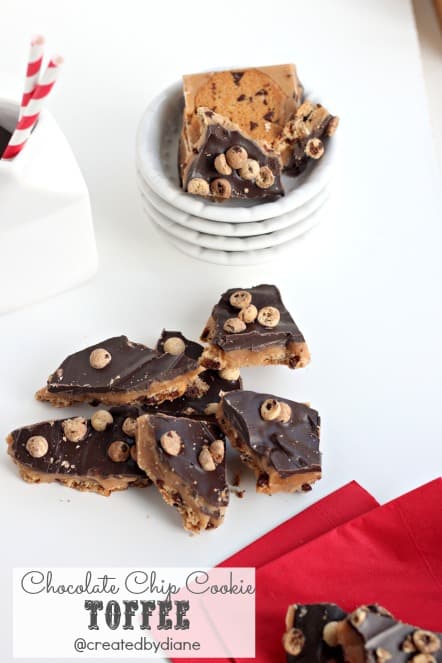 OMG,
why haven't I thought of adding Chocolate Chip Cookies to Toffee before,
it's all types of comfort all in one quick and easy sweet treat!
I topped it with teeny tiny chocolate chip cookies,
I will have to try to make cookies that tiny some time.
But today is a no-bake day here on Created by Diane
and this is so easy, you may even have everything you need on hand to make these,
I tend to have lots and lots of fun items in my kitchen, just waiting to put into something yummy and fun!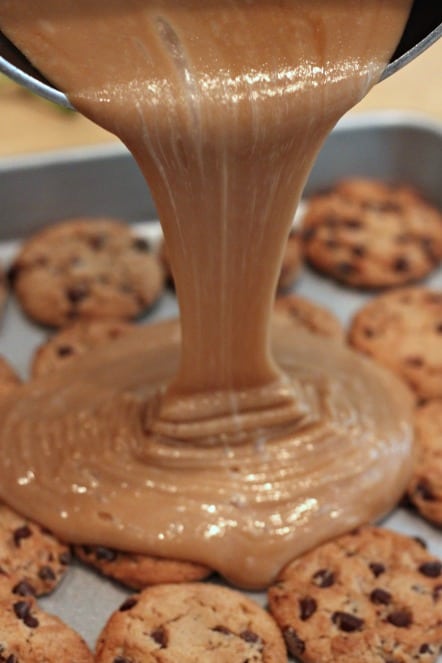 It's so wonderful that toffee is so easy to make,
just boil butter and sugar together and bring it to 298 degrees so it sets up nicely.
spread the chocolate over the hot toffee, it will melt pretty fast, a few sweeps of the offset spatula and it will be smooth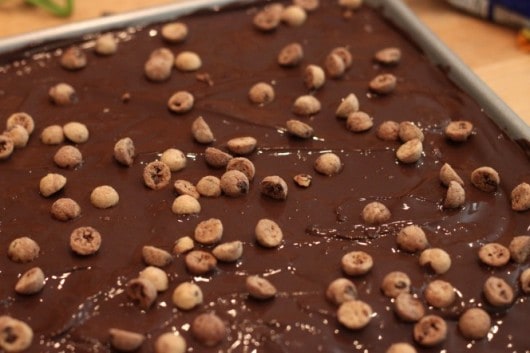 top it with the tiny cookies and let the toffee cool and chocolate set up
If you want to speed it up, place the tray in the fridge for 10 minutes.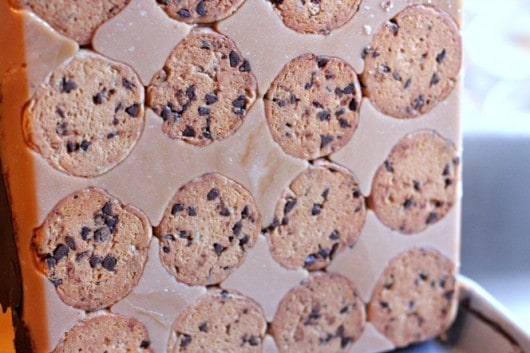 I took the whole thing out of the cookie sheet to show you how nice the bottom looks.
Chocolate Chip Cookie Toffee
Ingredients
20 chocolate chip cookies (I used Chips Ahoy)
1 cup butter
2 cups brown sugar
10 oz Dark Chocolate (I used Merkins Melting wafers)
mini chocolate chip cookies (I used Grips Chocolate Chip Cookies)
Instructions
Line a quarter sheet pan with cookies
Boil butter and sugar until it reaches 298 degrees
Pour the toffee mixture over the cookies
chop chocolate and place chocolate over hot toffee and spread with offset spatula, until it's melted and smooth
Place mini chocolate chip cookies on top and let the toffee cool and chocolate set up
If you want to speed the process up, place the cookie sheet into fridge for 10 minutes.
Break or cut into pieces.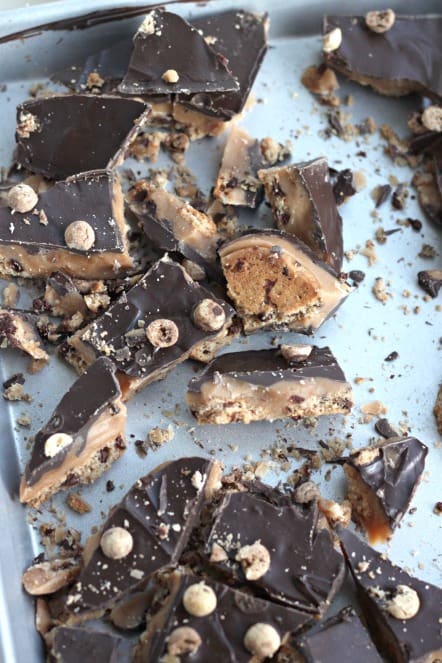 Cut or break the toffee into pieces and ENJOY!