It will only take one piece and everyone will be hooked on this Christmas Crack, it's really kind of magical that way!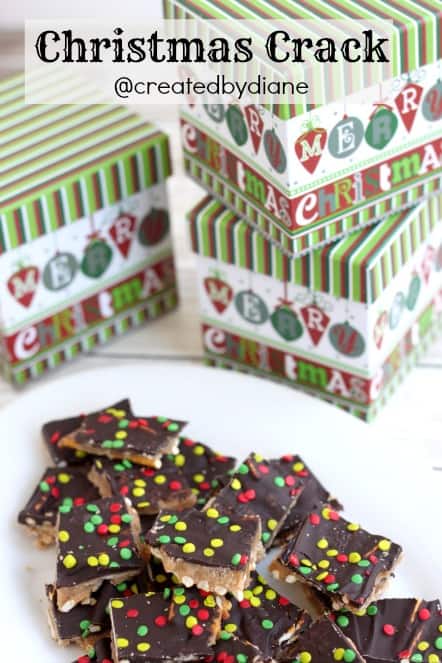 It's The Most Wonderful Time Of The Year …..♫♫♫♫♫
With the kids always yelling
And everyone telling you what gifts they want this year
It's The Most Wonderful Time Of The Year…♪♪♪
It's the hap -happiest season of all
With the holiday eatings and lots of cleaning
When there is really no time for it all
It's the hap – happiest season of all…♪♪♪♫♫
of so this time of year can get hectic…
and maybe that is NOT exactly how the song goes…
but make this recipe and it's sure to get everyone in a better mood.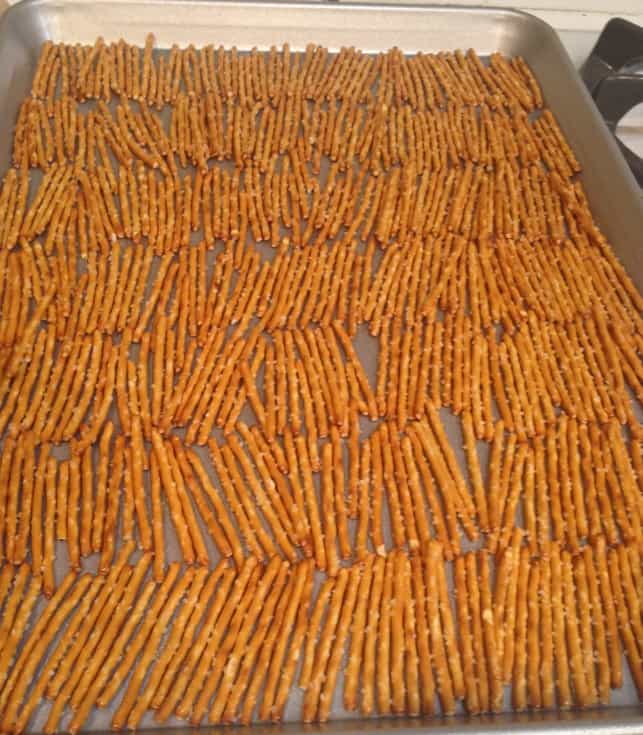 line up the pretzels on a baking sheet.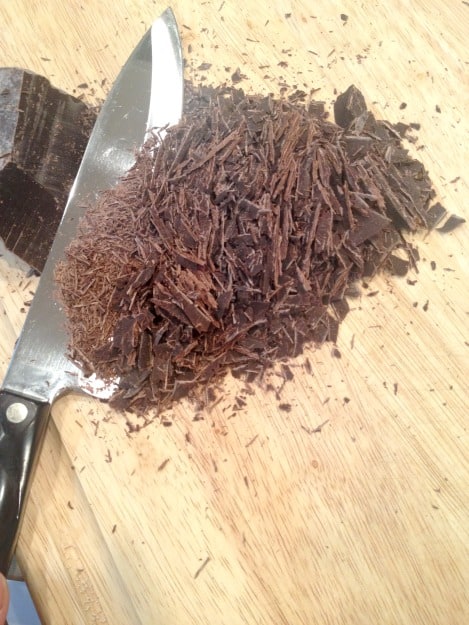 Chop the chocolate, or use chocolate chips, the smaller the pieces the faster the chocolate will melt.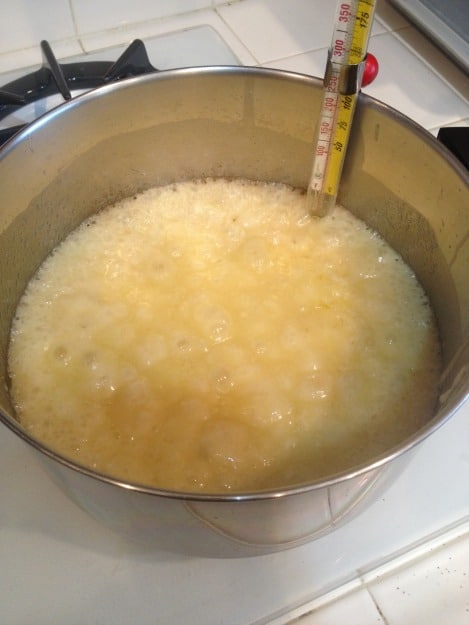 Boil up the toffee.
nothing better than sugar and butter boiling away!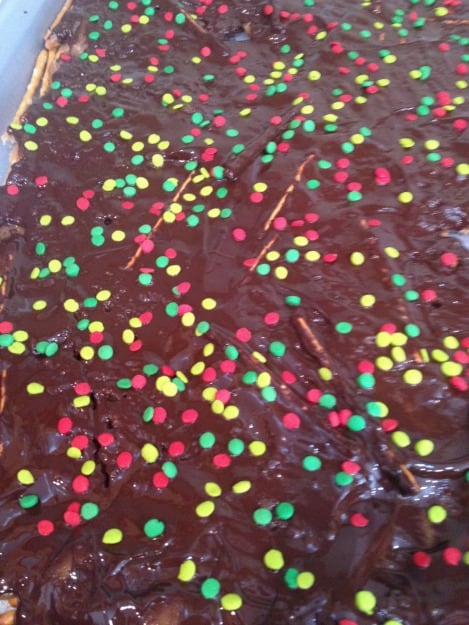 spread it over the pretzels and add some sprinkles and you are all set.
Other Christmas favorite recipes
Rosemary Walnuts sweet and delicious 
Christmas Crack
Ingredients
16 oz pretzel sticks
20 oz chopped chocolate
2 cups butter
2 cups sugar
1/4 cup sprinkles
Instructions
Lay pretzels flat on a 1/2 sheet pan.
Boil butter and sugar until it reaches 298 degrees on a candy thermometer.
Pour toffee over pretzels and spread smooth with an offset spatula.
Melt chocolate in a double boiler.
Then pour chocolate over the toffee and smooth out with an offset spatula.
shake sprinkles on top of the chocolate.
Let the chocolate and toffee cool completely before cutting. You can put the tray in the fridge to set it up faster if you are in a hurry.
Cut or break apart toffee and get everyone addicted to this, it will only take one piece I'm sure!
Notes
I used a block of chocolate that is for candy making, I find it doesn't have a waxy coating like chocolate chips and tempers easily, so when the toffee is set up, the chocolate will no be soft at room temperature.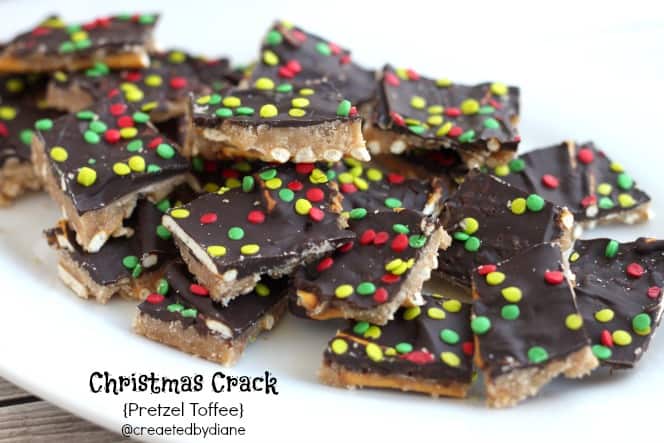 You deserve some Christmas Crack, there is so much going on this time of year. You need to have one thing you can rely on.
This EASY recipe!
This is going to FIX it all.
You'll have everyone hooked on this, they won't care if they are late to a party, or if there are dishes in the sink, it won't matter.
They will all be under the spell of the Christmas Crack.
There will be no yelling arguing or teasing, just keep giving them some of this!
After all it's the MOST wonderful time of the year.
*There is no real crack in this. It's not a drug. I don't condone using drugs. This post is all in good fun!