Are you ready for the season of Gingerbread?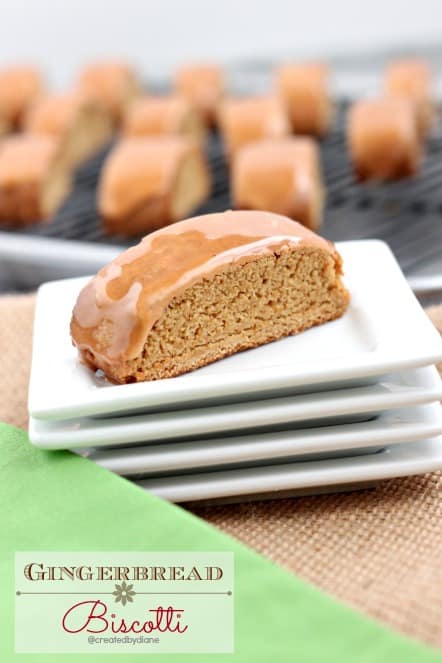 Oh I'm getting so excited for all the Christmas Baking that is to come this year.
I just love Gingerbread and finally made Gingerbread Biscotti….and Oh how wonderful the kitchen smelled with these in the oven.
I could hardly wait for them to cool,
but then came the icing….
mmmm….and then they were even better.
Of course I had a few while they were warm, it is WAY to hard to wait for them all to cool and the ends don't count do they!
Here are some other Gingerbread items I've made that I'm looking forward to making again this year.

Gingerbread French Toast with Gingerbread Butter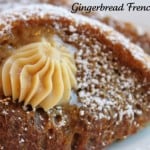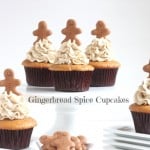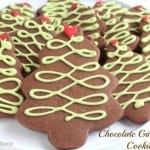 Gingerbread Spice Cut Out Cookies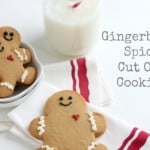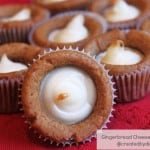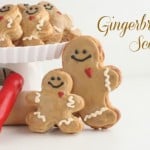 and I recently made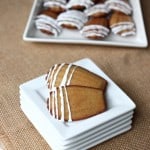 Biscotti is a twice baked firm cookie,
the dough is easy to work with, it can be shaped into long or short logs.
I baked the biscotti in two smaller loaves instead of one large one. I kind of like them small, means I can have a whole bunch of them that way.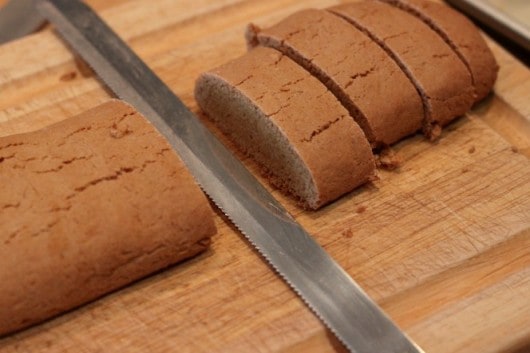 Use a serrated knife to slice them, it will reduce the chance of them breaking apart.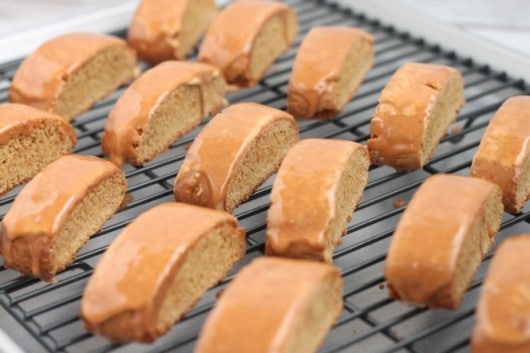 When the biscotti are all cool, dip the top edges into the icing.
Not going to lie, the ICING is FABULOUS!
These are perfect cookies for giving as gifts,they wrap nicely and aren't too fragile. That is they are perfect for giving if you don't EAT them all!
Gingerbread Biscotti
Ingredients
1/4 cup butter
1 cup sugar
2 eggs
1 teaspoon vanilla extract
2 tablespoons molasses
1 teaspoon pumpkin pie spice
2 1/2 cups flour
1 teaspoon baking powder
1/4 teaspoon salt
Instructions
Beat butter with sugar, mix in eggs one at a time.
Blend in vanilla, molasses and pumpkin pie spice.
In large bowl combine, flour, baking powder, salt.
Add in dry ingredients one cup at a time.
Knead dough and separate into two logs.
Bake at 350 preheated oven for 35 minutes or until bottoms are firm and lightly golden.
Remove from oven and when cool to tough slice with a serrated knife and lay pieced on their sides on baking sheet.
Bake slices for 10 to 15 minutes.
Cool Biscotti on cooling rack
Mix up icing
Gingerbread Icing
Ingredients
1/2 cup powdered sugar
1 tablespoon corn syrup
2 tablespoons water
1 teaspoon molasses
Instructions
Mix powdered sugar, corn syrup, water and molasses together until smooth.
Dip tops of biscotti into icing.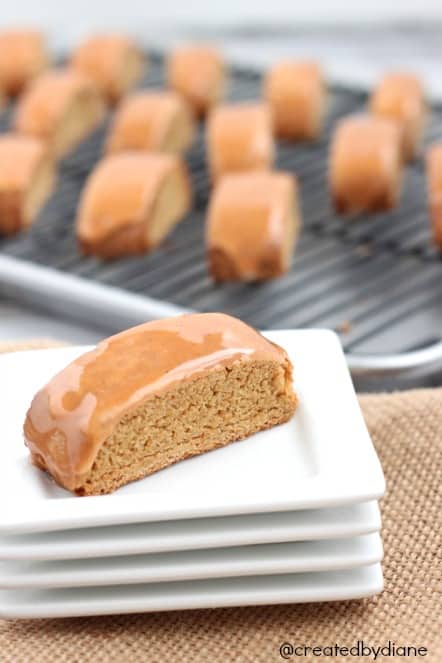 Ok, now that is a LOT of Gingerbread inspiration,
what are you ready to make???
Before you go anywhere, come see what everyone in the #Holidayfoodparty made for this Holiday. We all got together and made some fun recipes for July 4th and Halloween. Now we are celebrating Christmas!!!
Click on the photos above and it will take you to the recipe for each post.
It looks VERY Christmasy!