This mint chocolate marble cake is not only impressive to look at it tastes GREAT!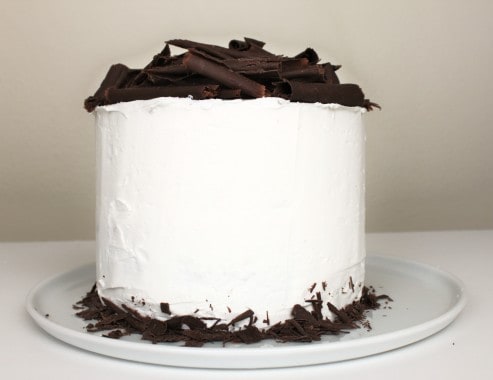 I'm Irish!
Even if I wasn't I still think I'd like all things relating to St. Patrick's Day.
I love all things GREEN,
mint and…
CHOCOLATE!
I also love corned beef.
I even like Corned Beef and Cabbage Soup.
I love Irish Soda Bread too!
And I'd really like to find a Pot O' Gold at the end of a rainbow or have a Leprechaun come and bring me lots of real gold coins, but I'll pass on his "tricks".
It's interesting how mint and chocolate get a lot of attention this time of year.
Do you think the Girl Scouts planned it all?
Those Thin Mint Cookies are always around this time of year.
I see ads for Mint Chocolate Shakes on commercials.
Well to contribute to the MINT CRAZE, here is my Mint Chocolate Cake…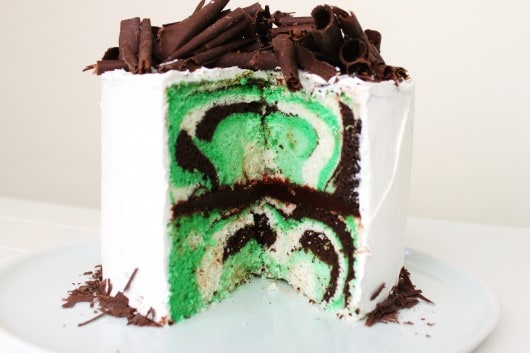 The outside it's iced with white mint buttercream frosting with chocolate curls, inside is a fun minty green cake, along with some more chocolate.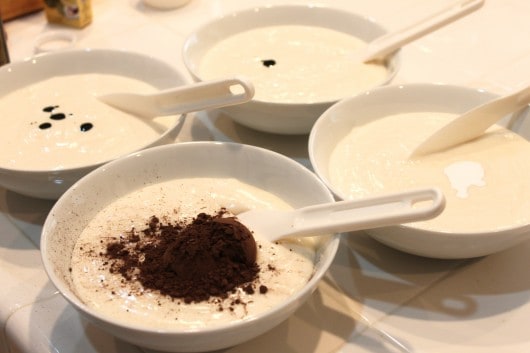 I prepare two boxes of white cake mix and split it evenly into four bowls.
(2 cups of batter in each bowl)
Then I added 1 drop green into one bowl along with one teaspoon mint extract,
four drops green into another bowl along with one teaspoon mint extract.
I added five drops of white coloring so the white cake is super-white,
and for the chocolate, I added two teaspoons Special Dark Cocoa.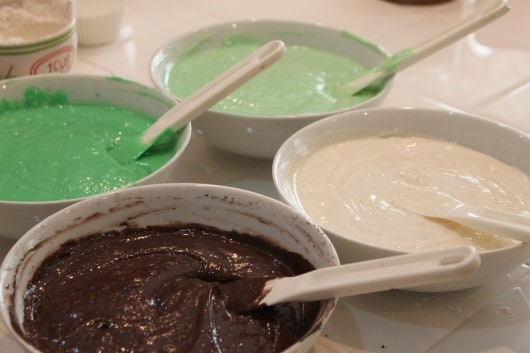 This is what they look like all blended.
Place each color of batter into both cake pan and repeat until the pans are full.
I place a scoop of one color into the same area of each pan so the pattern matches. But you can certainly create a fun swirl pattern if you like or just add spoonfuls until all the batter is divided into the two pans.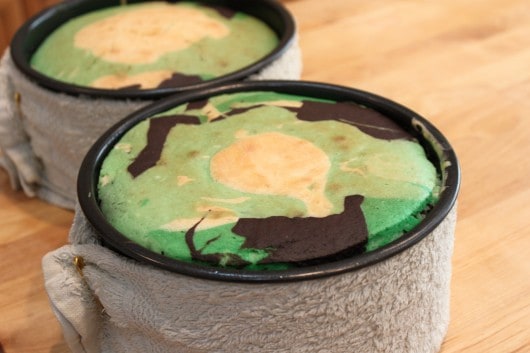 These are 7×4″ cake pans, they hold a lot of batter. The wet towels allowed them to bake evenly and there was very little to trim off to even the cakes.
I baked the cakes at 325 degrees for 50-65 minutes. One cake was done in 50 minutes, the other had a bit more batter in it and took 65 minutes.
I remembered this great tip from I am baker to bake cakes evenly with wet towels wrapped around the cake pans, which is great when you don't have those baking strips. It worked PERFECTLY!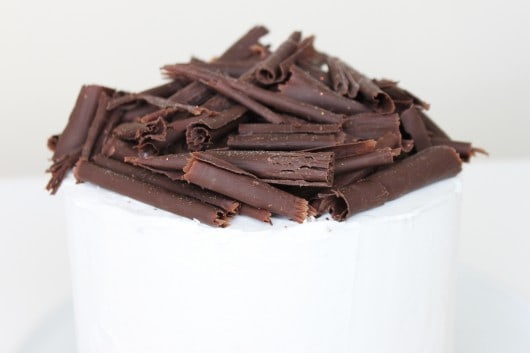 For the frosting I made buttercream frosting with all shortening to keep it white, I added white food coloring and mint extract.
I even added some gold edible glitter to the chocolate curls, it may be the only gold I'll see this St. Patrick's Day, but I still have hope the Leprechaun will bring me the real stuff one day!