Valentine Cake with a Surprise Inside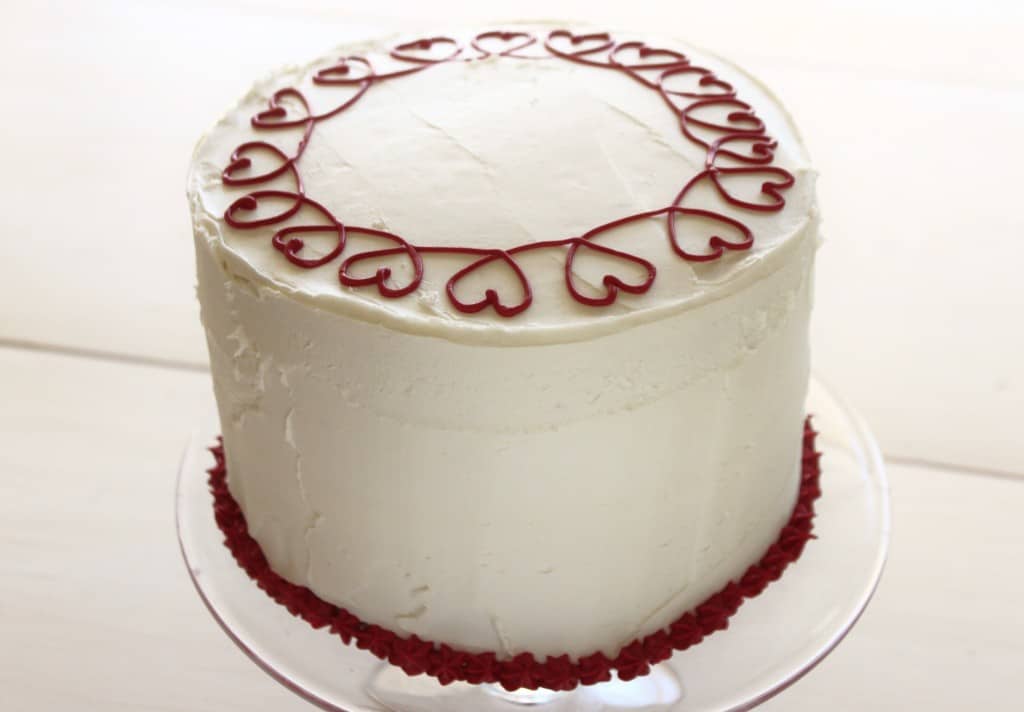 Valentine's Day is almost here, what are you planning to do. Do you go out? Do you get all dolled up? Me, not so much. I like to go out when it's not so crowded, and as far as dolled up…well this year this may be the only dolling up I do. I dolled up a cake!
From the outside it's a simple cake, but wait until you see what's inside.
*hint-it's a colorful surprise.

See, it's pretty colorful.
This is an easy cake to make, so don't let the hectic part of Valentine's Day keep you from getting all dolled up, do it with CAKE!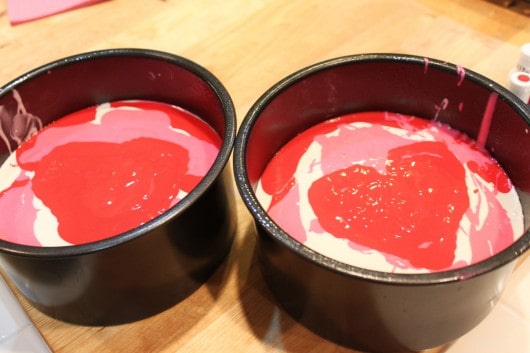 Begin with two white cake mixes (I used Betty Crocker) and the ingredients listed on the box, prepare cake mix according to the package.
Dived the 8 cups of batter into three bowls and tinted them with Americolor food coloring, one super red, one with soft pink and the other with white, yes I like it extra white.
I place the colored batter in each cake pan. Alternating the colors and even drew a heart on top. It really is a surprise to see how they bake and what the design will be.
While they are baking, get your frosting ready. You can use this buttercream recipe make two batches so you have enough (you can use purchased frosting in white, you'll probably need two containers).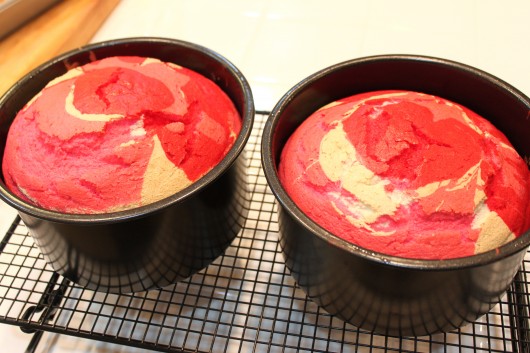 I baked the two cakes for 55 minutes at 325 degrees, these are dark coated 7 inch pans so the cakes bake up nice and high, and the bottom of the pans are removable which makes it easy to release the cake, they are similar to spring-form pans with out the spring.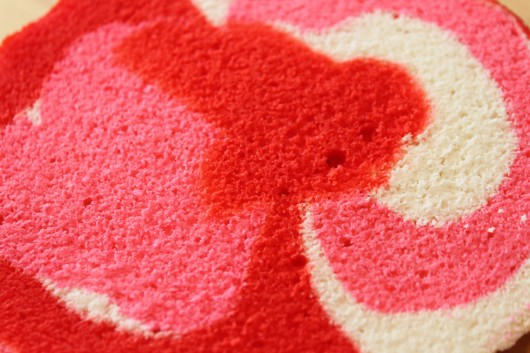 Pretty, pretty!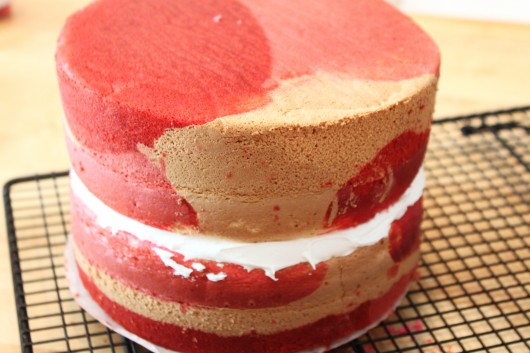 I trimmed off the tops of the two cakes to make them level, then added frosting to one and inverted the second cake on top so that the top of the cake was really flat.(It also helps that the cut part of the cake isn't on top as there are more crumbs)
I gave the cake one coat of frosting and put it in the fridge to set up firm, then I added more frosting and just wanted it smooth. I didn't fuss with it much, just used a large offset spatula and swirled the frosting around.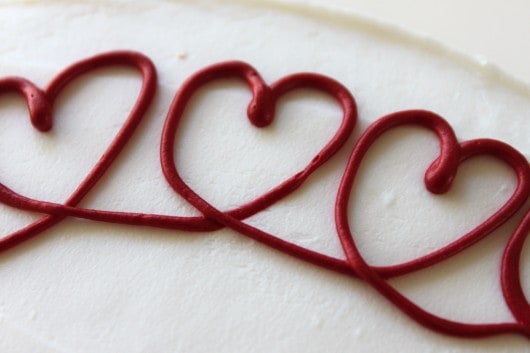 I reserved a small amount of white frosting and colored it red for the hearts and trim on the bottom. I used a number 4 tip for the hearts.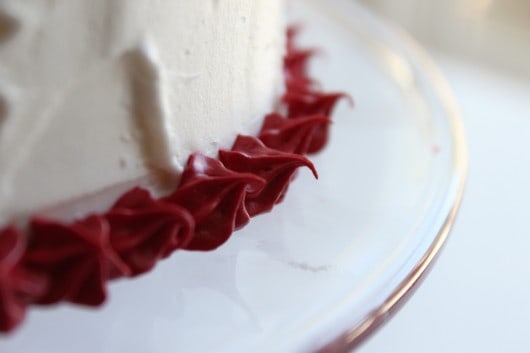 I used a small star tip to make a boarder on the base of the cake.
I love how simple the cake looks on the outside, since there is so much going on inside. Just like the cake I made for Halloween with a surprise inside too.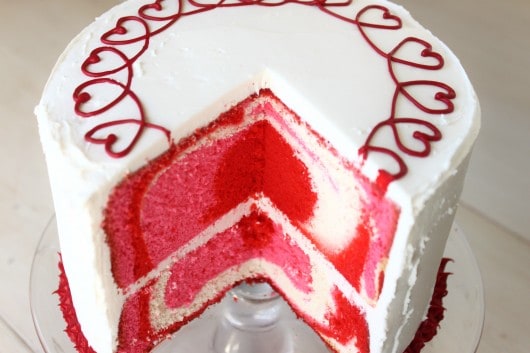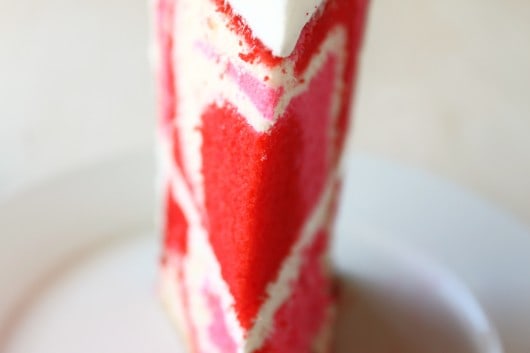 I see a heart,
Happy Valentine's Day!