Halloween Cake with a surprise inside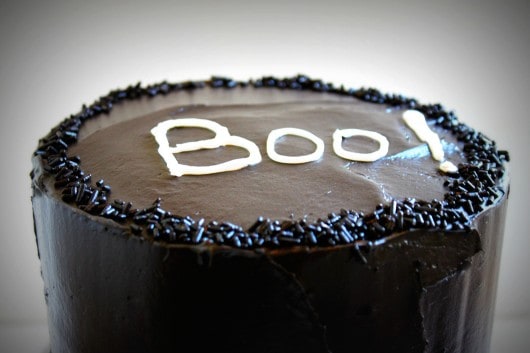 This festive cake is covered in black buttercream, for added flavor use chocolate frosting and make it black with some black gel food coloring. If you use white frosting you have to add quite a bit of black food coloring, so adding cocoa will help the color to look rich and taste delicious too.
The outside may look like a typical Halloween Cake,
but with Halloween you can never be sure what you'll find…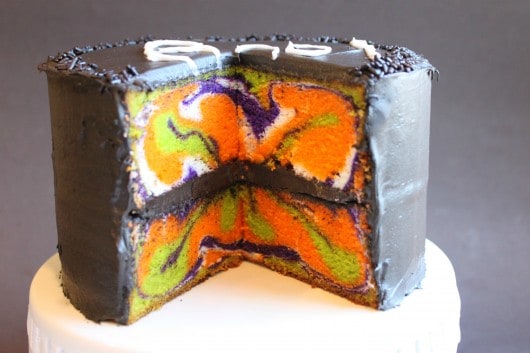 You didn't expect this did you?
It reminds me of when you go trick or treating to someones house on Halloween night and it seems all calm and normal from the outside. Then they answer the door and dressed up in some creepy scary costume and the eerie music starts playing and you think to yourself, Do I really want their candy?
Well inside this cake it's not really eerie or scary, but it catches you off guard.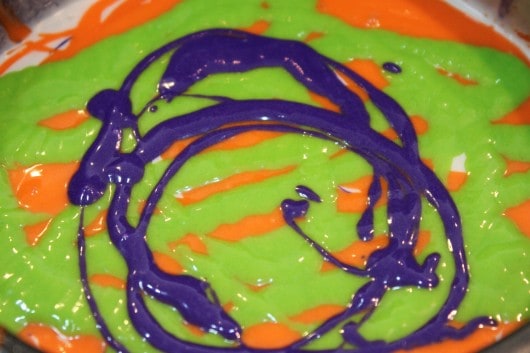 It all started with this.
I prepared two batches of white cake mix, from a large bag mix. I seperated them into four bowls to tint.
I mixed fun colors of orange, green, purple and white, yes I made it even whiter with Americolor white food coloring.
I wanted to make sure it stood out against the other colors and it worked.
I put different amounts of each cake mix into two 7 inch pans and created a swirled design.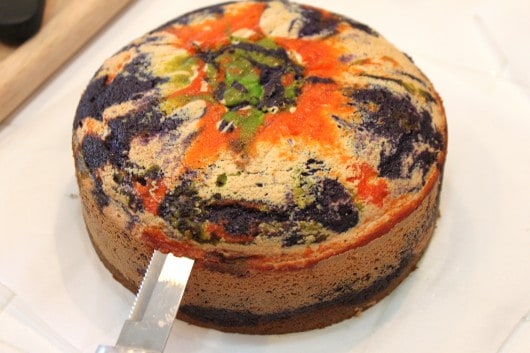 The cakes were baked according to the directions and cooled.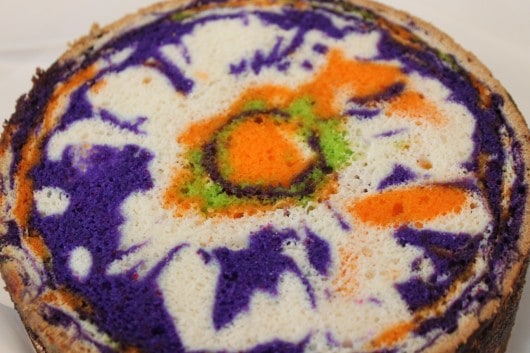 I leveled off the tops so they would stack neatly.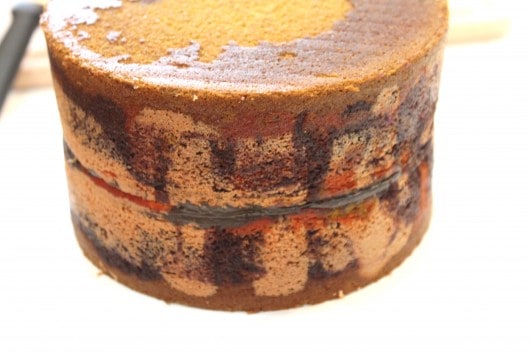 I inverted the top cake so the design would not be identical but a mirror image once sliced with the bottom cake.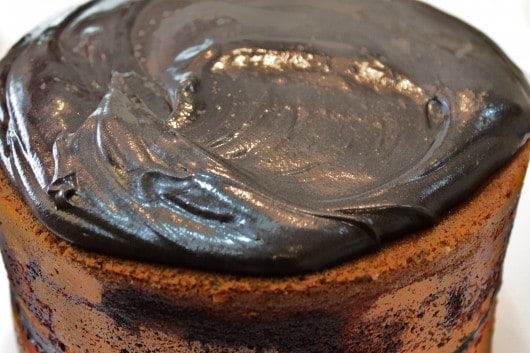 Now for the frosting.
I started with 2 store bought chocolate frosting and tinted it black. (using Americolor Super Black Coloring) I used some in between the two cakes. Then I heated it in the microwave for 30 seconds and stirred it, and poured it on top of the cake.
Yes, poured it.
I wanted a quick and easy way to frost the cake.
I then spread it out with an offset spatula.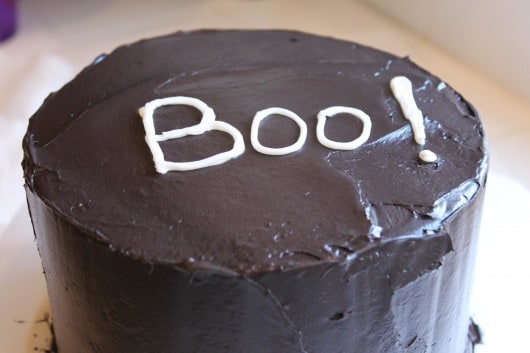 I didn't fuss with it, just gave the sides a quick swoop and smoothed out the top.
I added white frosting to write Boo!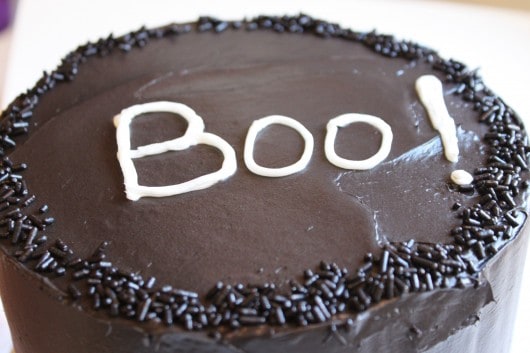 Then added black jimmies to the edge.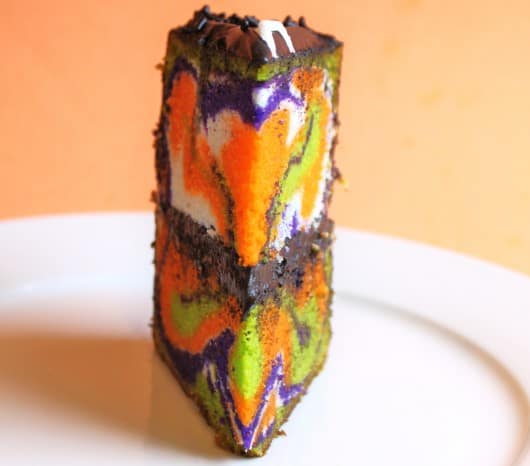 The fun began when I cut into it, what a fun cake!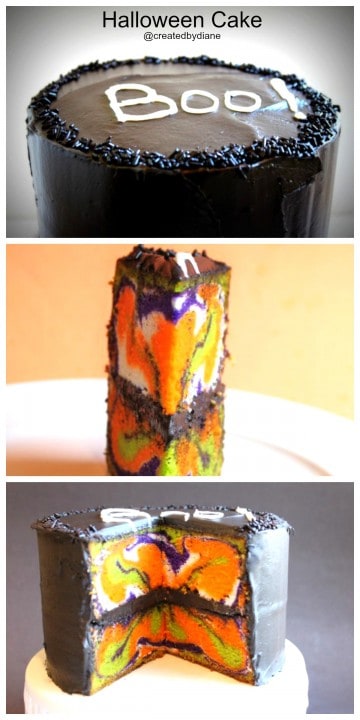 More Halloween treats: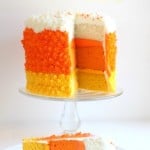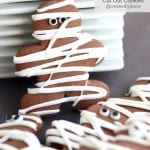 Chocolate Pumpkin Mummy Cut Out Cookies