This OREO Mint Cheesecake is over the top delicious and a must make for St. Patrick's Day!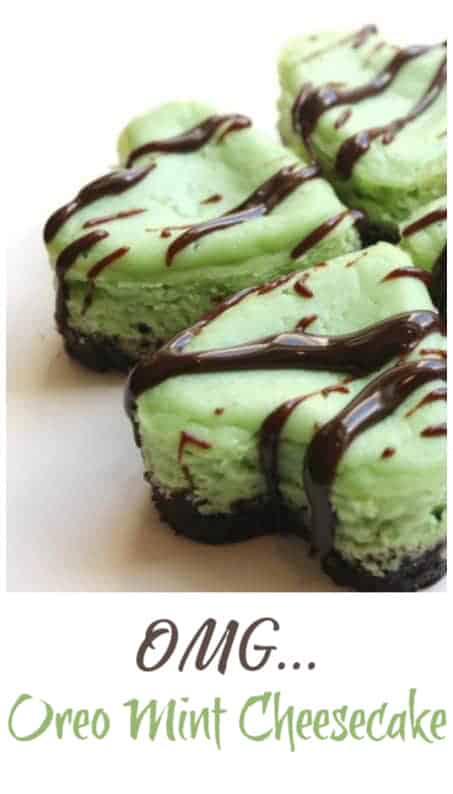 This time of year it seems all think "MINT" are popular.
Well here is a fun cheesecake that will go perfectly this St. Patrick's Day!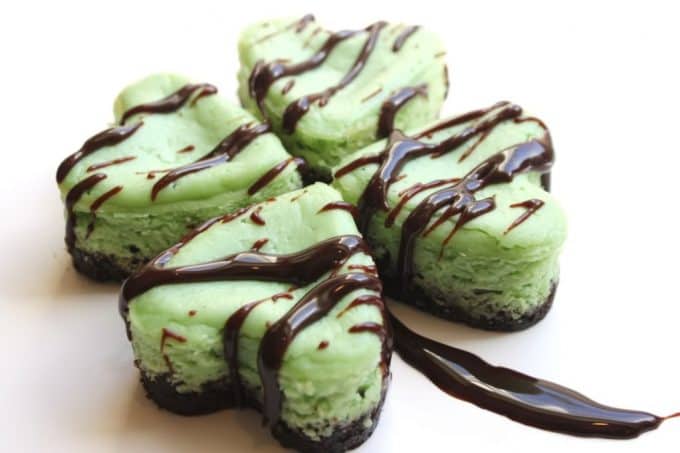 The crust is made of chocolate cookie crumbs.
Press the crust into the bottom of pan. I used a pan that has a two part construction, there are discs to push to get the baked item out, you could press the crumbs into cupcake liners and bake them in a cupcake pan also. If you are not able to locate the two part heart pan. Alternatively you could bake this in a sheet pan and cut hearts out with a cookie cutter.
I used a mixture of cream cheese and fat free yogurt to make this recipe. Be sure cream cheese and eggs are at room temperature, they mix better and room temperature eggs help your baked item not to become dry.
This will make them minty and green!
I didn't over fill the pan, I knew they would rise up and I wanted the shape to remain a heart without it spilling over the top edge.
It ended up being the perfect combination of chocolate and minty goodness.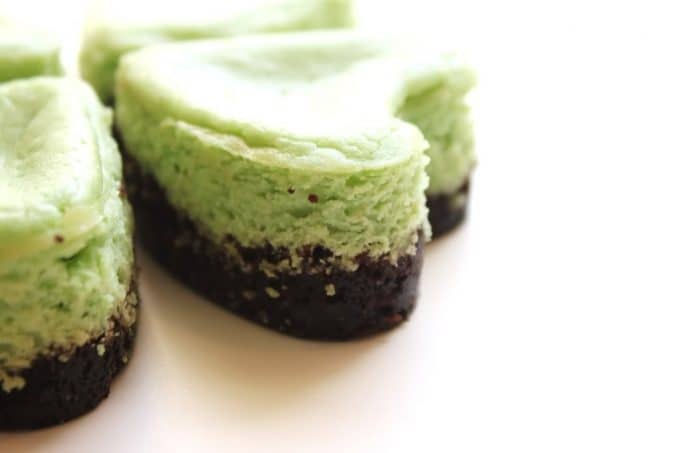 They really were so pretty.
I even had a fun idea to drizzle hot fudge sauce over the tops before serving, oh so delicious!!!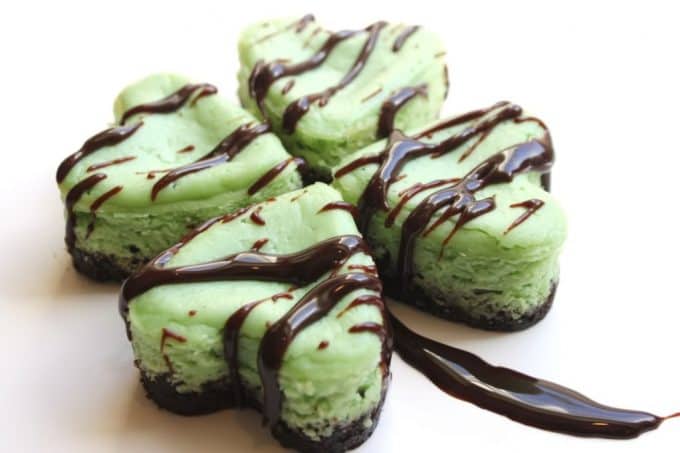 Mini Mint Cheesecake Printable Recipe
Crust
1 cup chocolate cookie crumbs mixed with 4 tablespoons melted butter
Mint Cheesecake
1 package 1/3 less fat cream cheese (room temp)
1/2 cup fat free yogurt ( I use Fage yogurt)
2 eggs (room temp)
1/2 cup sugar
2 Tablespoons flour
1 teaspoon vanilla
4 Tablespoons Creme de Menthe
Preheat oven 325
Place cookie crumb mixture in bottom of pan, press firmly.
Beat cream cheese with yogurt. Add in sugar and flour mix until well blended. Add one egg at a time, beating just until incorporated. Stir in vanilla and Creme de Menthe by hand.
The mini cheesecakes baked for about 20 minutes. They began to crack a bit, but I think it was due to them being individual, they were not dry. The batter made 12 mini cheesecakes and one 4 in cheesecake.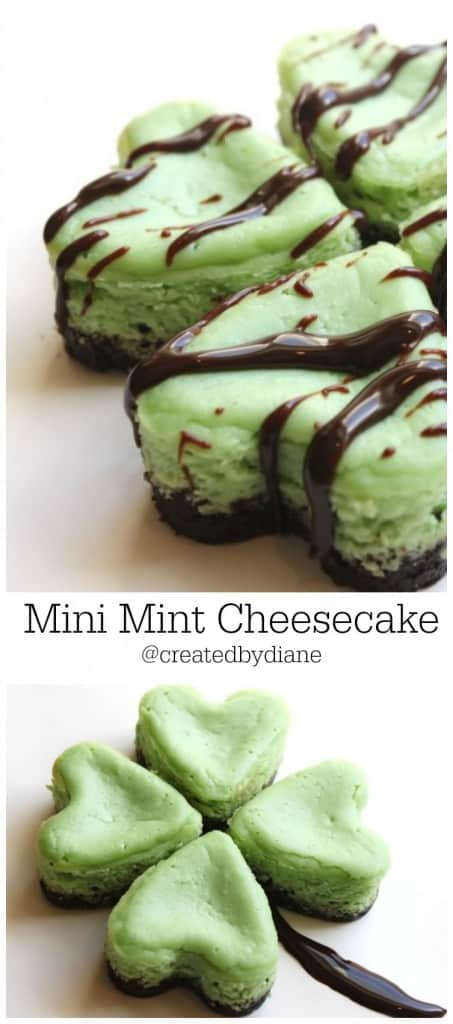 I've also made a fun and easy St. Patrick's Day Cake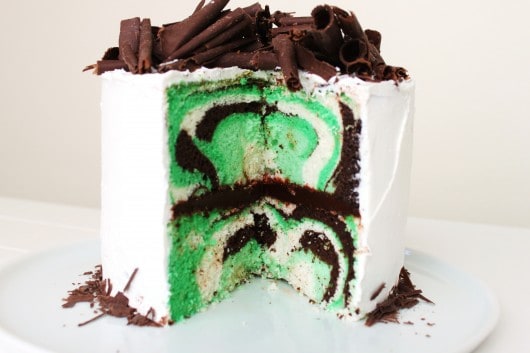 and...Green Velvet Cupcakes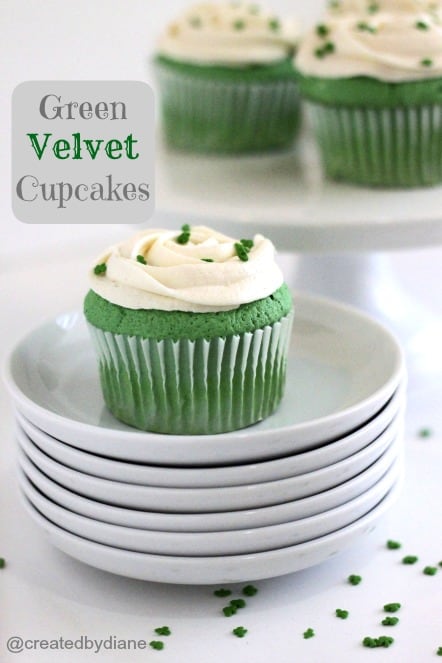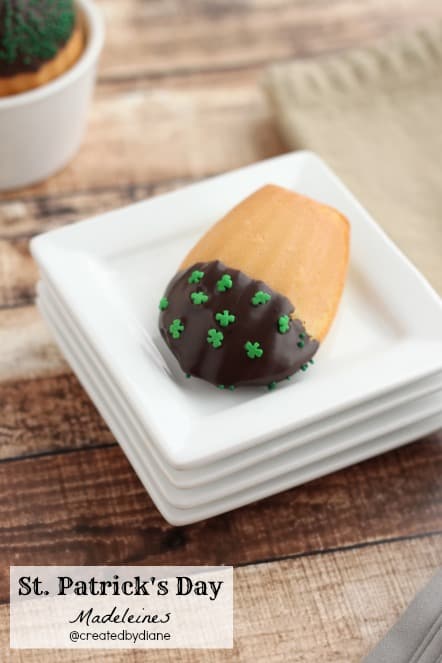 Mint Cut Out Cookies with Dark Chocolate Icing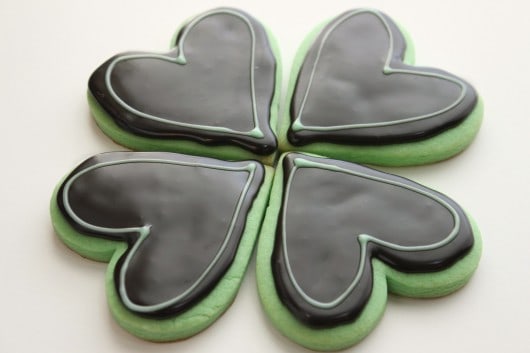 Chocolate Chip Mint Leprechaun Cookies