Chocolate Chip Cut Out Cookies are like typical chocolate chip cookies, only better! Rolled out and cut with cookie cutters, they can be made into any shape for any occasion.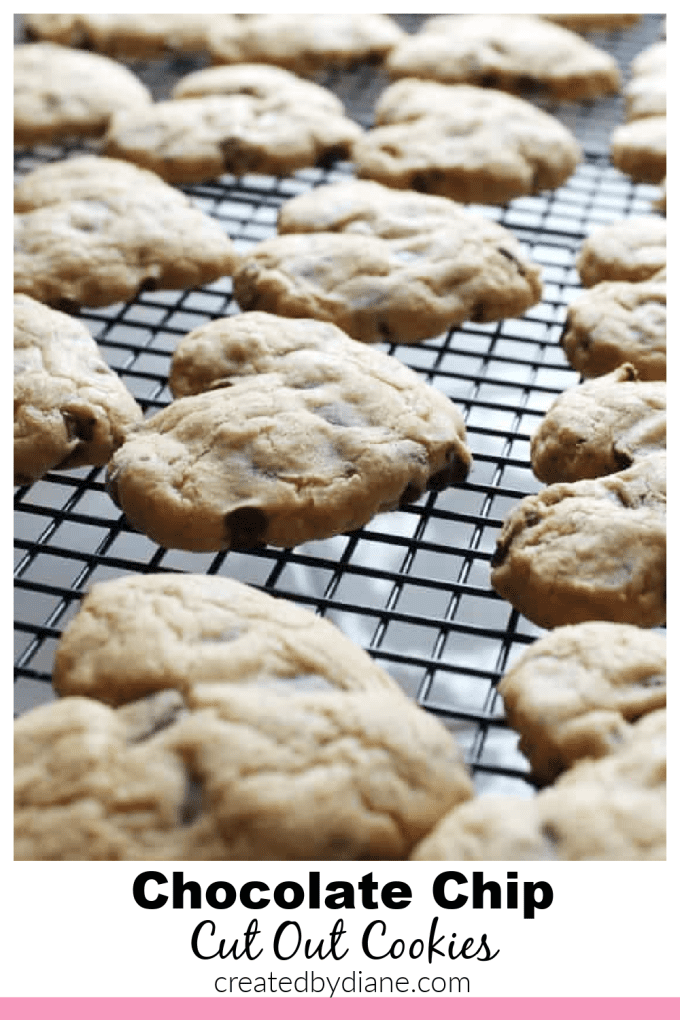 I believe that chocolate chip cookies are always a GOOD idea!
I love that this Chocolate Chip Cut Out Cookie Recipe allows me to cut them into any fun shape I want. I love hearts just about as much as I love cookies, so I decided on heart-shaped cookies.
They'd brighten anyone's day!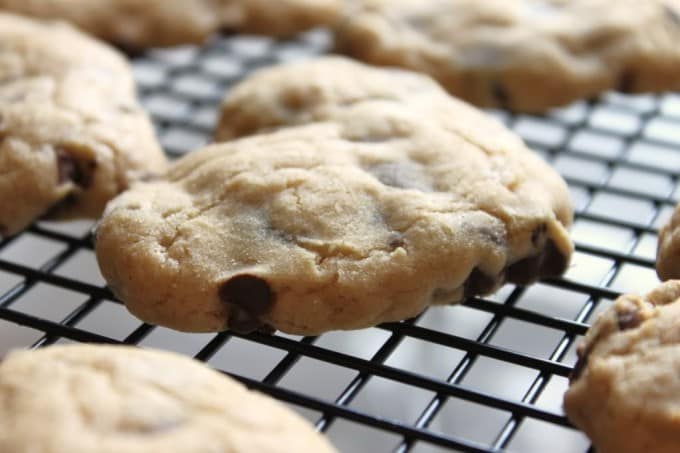 The Cut Out Chocolate Chip Cookie Dough for this recipe is just perfect…
you get warm, perfectly soft, and chewy chocolate chip cookies every time.
Trust me…  I've sampled enough that I consider myself an expert at this point.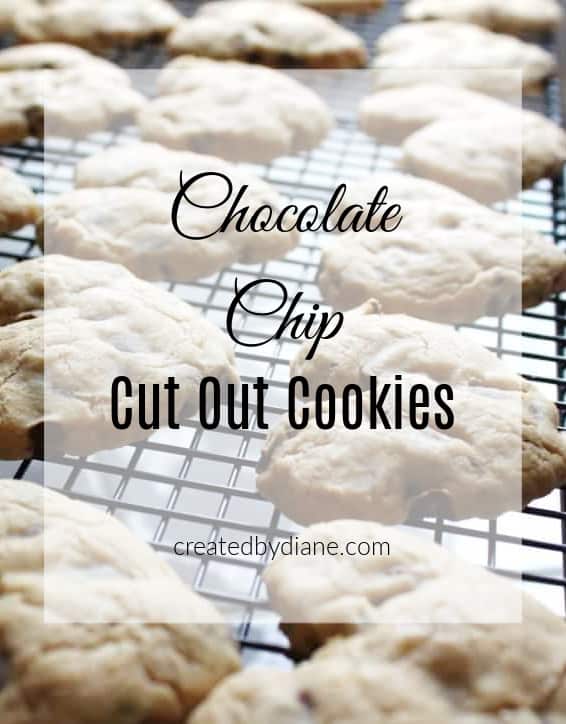 How Do I Decorate Chocolate Chip Cut Out Cookies?
You can decorate these chocolate chip cut out cookies with glaze or buttercream frosting, sprinkles, or any candy of your choice! Here are some of my posts on decorating cookies and making glaze icing or buttercream frosting: 
Buttercream Frosting Recipe
and 
Don't forget to get my COOKIE GUIDE, it's free!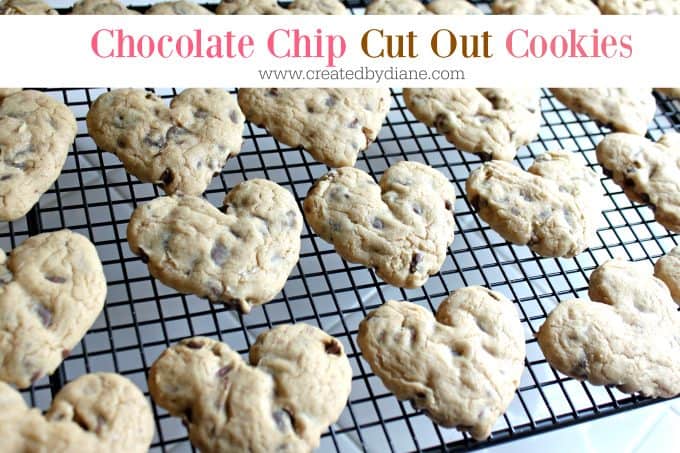 What is the best way to roll this dough out with a rolling pin, so the cookies don't stick?
Rolling cookie dough out between two pieces of wax paper eliminates the use for extra flour (and that will ensure the cookies won't dry out) I roll my cookies out with the wax paper and level my straight rolling pin to glide on top of wooden dowels so the cookie sare all the same thickness. I typically use 1/4″ dowels.
Can any cookie-cutter be used for this recipe?
Since this recipe has chocolate chips in the recipe, it's best to use a less intricate. Cookie cuters with small pieces off the main part of the cutter may not cut well. Simple shapes are best with this recipe, Hearts, circles, squares, stars, or similar will work best.
Can I Freeze Chocolate Chip Cookie Dough?
 You can definitely freeze chocolate chip cookie dough. In fact, it's one of my favorite hacks for having warm chocolate chip cookies on a whim. For this Roll Out Chocolate Chip Cookie recipe, I prefer to roll the dough out between two pieces of wax paper or parchment before freezing. Wrap the rolled dough tightly with plastic wrap, cover in a layer of foil, and place in the freezer until you're ready for cookies!
Just thaw at room temperature until the dough is soft enough to cut and you're good to go. Cut and bake as usual.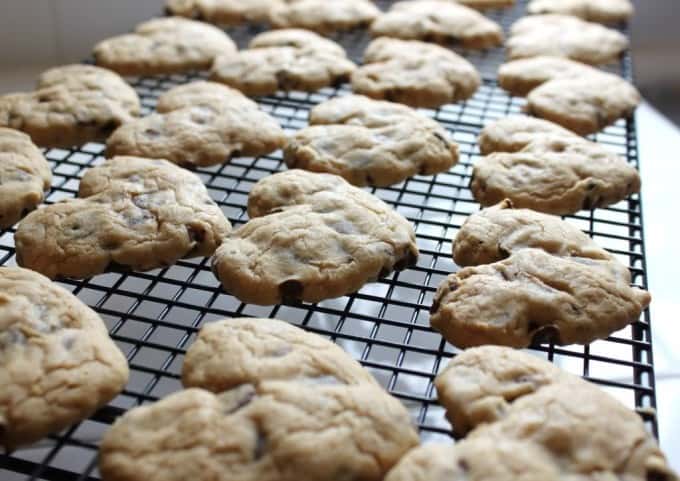 How Long is Homemade Cookie Dough Good in the Freezer?
 If wrapped tightly, homemade cookie dough is good in the freezer for about 4-6months, although we never go without eating it for that long around here!
What Can I Add to Chocolate Chip Cookie Dough? 
 I've added all kinds of things to these cookies, from rainbow sprinkles, mini M&Ms, cut-up candy bars, even different kinds of chips like white chocolate or peanut butter. Just add to the dough when you're adding your chocolate chips and mix well. If adding chocolate candy or other chips, I typically reduce the amount of chocolate chips in this recipe to even it out.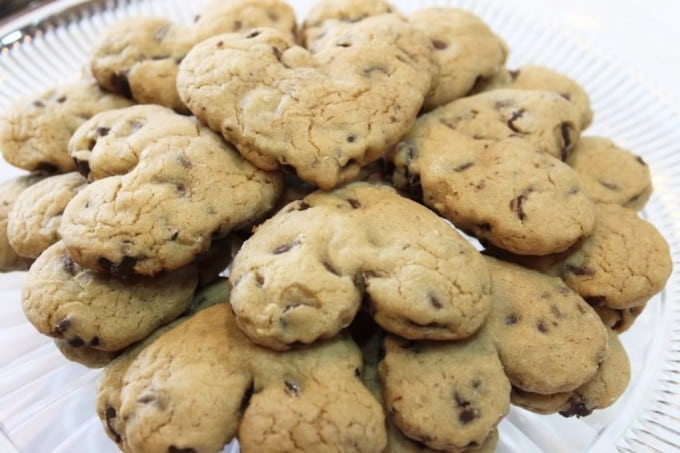 If you like these, be sure to check out some of my other cookie recipes, and this great post on baking perfect cut-out cookies.
There are lots of good ones to choose from… keep scrolling I've added lots more info after the recipe.
I'm not sure I'd bake as much as I do if it weren't for THIS mixer, it sure makes it easy.
Check out these chocolate chip cookie recipes:
How to make sure these cookies bake up without changing shape:
Do not roll the cookie dough too thin, roll it at least 1/4″ thick.
If it's hot in your kitchen, chill the cut out shapes on baking sheets for 10 minutes to be sure the dough is firm before baking.
What can I add to make these cookies even more fun?
Add in a cup of sprinkles like rainbow jimmies, when the cookies are completely cooled dip them into melted chocolate. Apply colorful icing in a drizzle or flood the top of the cookies.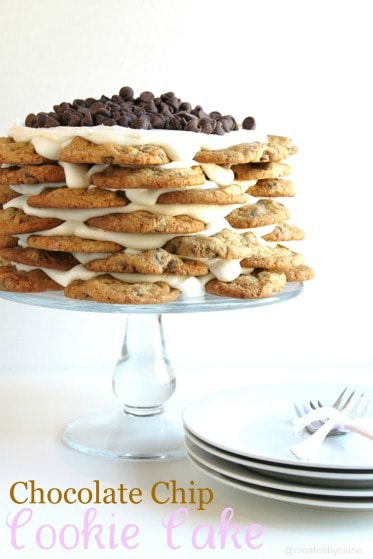 Oh and don't forget to check out my chocolate chip cookie cake here.
Chocolate Chip Cut Out Cookies
These chewy chocolate chip cookies are delicious and you can cut them into great shapes to fit any occasion. These can be topped with frosting or icing if desired.
Author:
Diane Schmidt Created by Diane
Recipe type:
Dessert, Cookie
Serves:
5 dozen 2-1/2 inch cookies
Ingredients
1/3 cup melted butter (salted)
2 cups brown sugar
2 teaspoons vanilla
3 eggs
2-1/2 teaspoons baking powder
3 cups flour
3 cups chocolate chips (mini chips)
Instructions
Preheat oven to 350 degrees.
Mix butter and brown sugar together, then add vanilla and eggs one at a time, beat until each is incorporated.
Add baking powder and flour, mix well on medium speed.
Add the mini chocolate chips and blend so they are all incorporated.
Flour your surface and roll out dough or roll dough between 2 sheets of wax paper. And use a flat rolling pin on 1/4 inch dowels on each side of the wax paper so the cookie thickness is even with all the cookies.
The chips do make it more challenging to roll the dough, but it will come together easily to be cut into shapes.
Cut with a cookie cutter and bake on a parchment-lined baking sheet for 10 minutes.
Allow cookies to cool completely before stacking.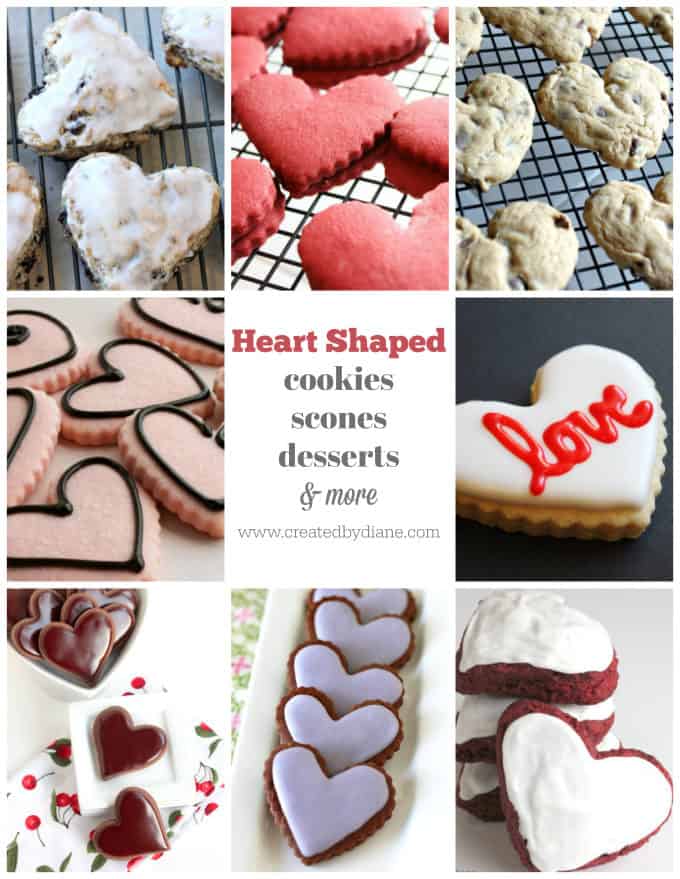 If you LOVE hearts, you'll love this post filled with TONS of heart-shaped recipes HERE.
I have LOTS of posts on all types of cookies, be sure to check them out. (links below)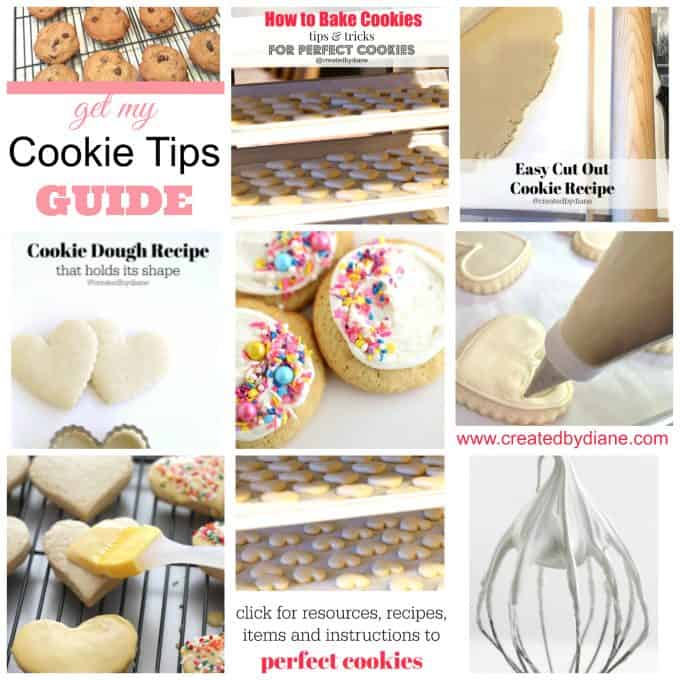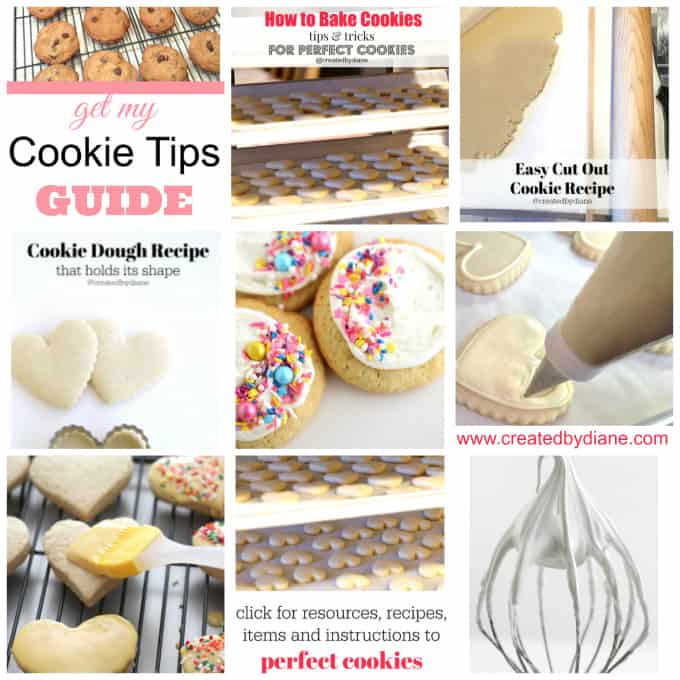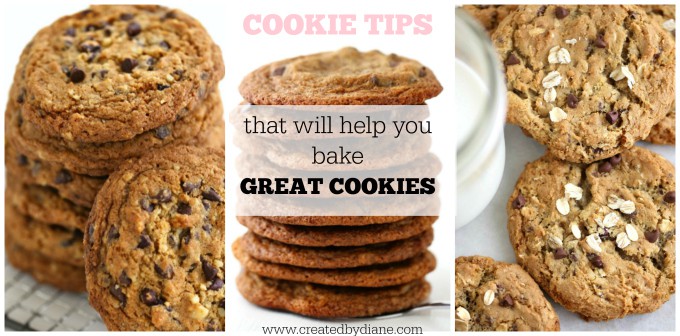 Be sure to sign up for my Emails specifically for COOKIE TIPS HERE!
If you like chocolate chip cookies, you will LOVE THIS!