Chocolate chip cookies… are always a GOOD idea, these Chocolate Chip Cut Out Cookies are rolled out and cut with cookie cutters and can be made into ANY shape you want.
I made them into hearts, simply because I LOVE chocolate chip cookies and hearts!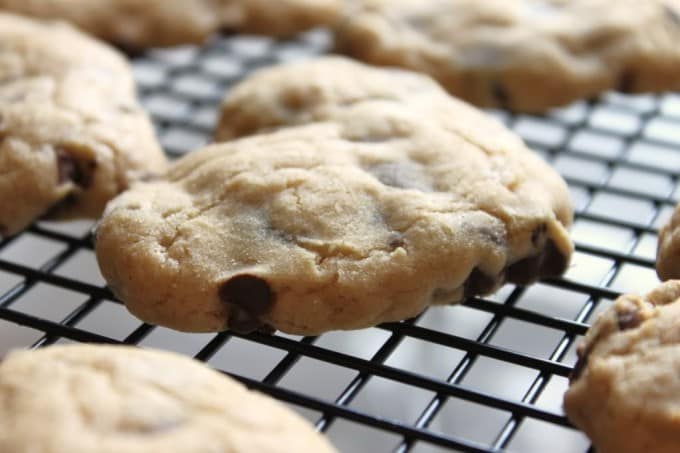 Chocolate Chip Cut Out Cookies
Don't miss one delicious recipe and get my FREE e-cookbook click here!
Does everyone love Chocolate Chip Cookies like I do?
I love them so much I thought it would be fun to make them heart shaped!
This Chocolate Chip Cookie Recipe makes Soft and Chewy Chocolate Chip Cookies!
They are so delicious hot out of the oven.
I'm not even going to tell how many I had to sample to see if I really liked them. After the first few, I still wasn't sure….good thing I made plenty!
These are so fun, you can make them in any shape you prefer, which makes them great for parties and such.
In the post you'll find the recipe I use to make Chocoalte Chip Cookies CUT OUT!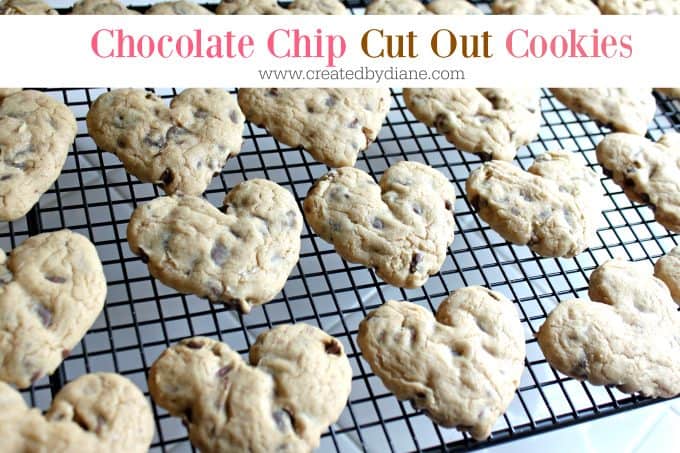 Can you decoate these cookies?
Yes, go right ahead and add some icing or frosting to make these extrta pretty!
If you want you can ice them here is my GLAZE ICING posts
Don't forget to get my COOKIE GUIDE, it's free!
These just may be the cutest chocolate chip cookies ever!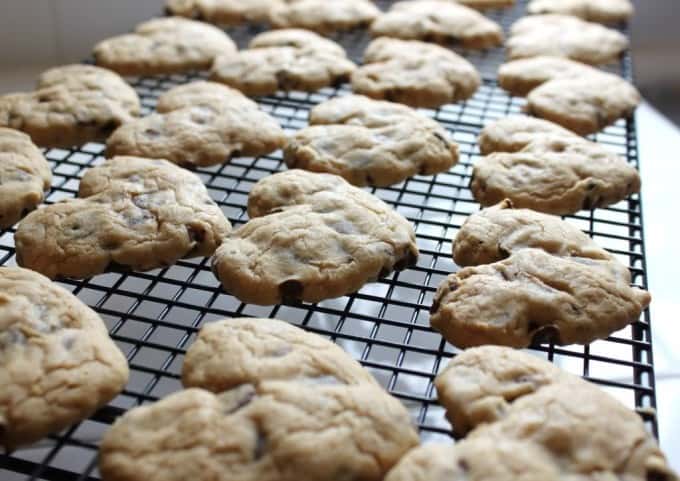 How do you keep coockies from losing their shape?
That answer lies all in the recipe. Some recipes work well, while others don't. I often show you step photos so you can see the cookies a few times, to know what they exactly look like. I have MANY Cookie posts and lots of cut out cookie reicpe to show you that you can use cookies cutters and the cookies WILL hold their shape when baked.
These cookies don't need icing, they are super cute all on their own.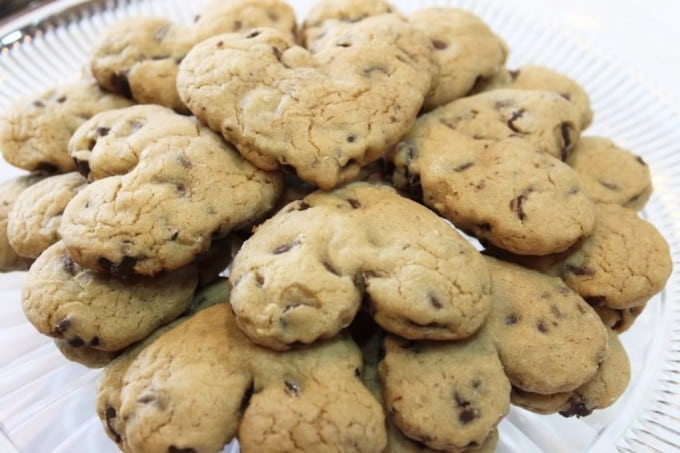 THESE are AMAZING!
Make a batch today and share or hide them to enjoy them all yourself!
Keep scrolling after the recipe for more tips, recipes and how to posts I have on cookies.
You can easily change of the flavor of these cookes by adding other chips too
like… Peanut Butter Chocolate Chips Cut Out Cookies or Mint Chocoalte Chip Cut Out Cookies, both would be totally delicious!
Chocolate Chip Cut Out Cookies
Serves:
5 dozen 2-1/2 inch cookies
Ingredients
⅓ cup melted butter (salted)
2 cups brown sugar
2 teaspoons vanilla
3 eggs
2-1/2 teaspoons baking powder
3 cups flour
3 cups chocolate chips (mini chips)
Instructions
Preheat oven to 350 degrees.
Stir butter and brown sugar and together, then add vanilla and eggs on at a time, beat until each is incorporated.
Add baking powder and flour, mix well. Add chips and blend.
Flour your surface and roll out dough or roll dough between 2 sheets of wax paper.
The chips do make it more challenging to roll the dough, but it will come together easily to be cut into shapes.
Cut with a cookie cutter and bake on parchment lined baking sheet for 10 minutes.
Allow cookies to cool completely before stacking.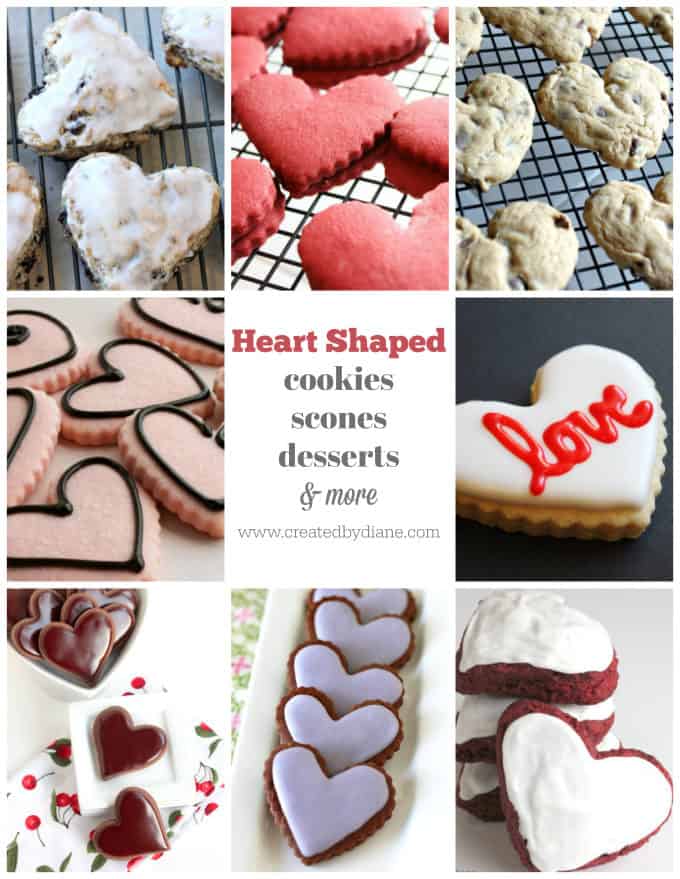 If you LOVE hearts, you'll love this post filled with TONS of heart-shaped recipes HERE.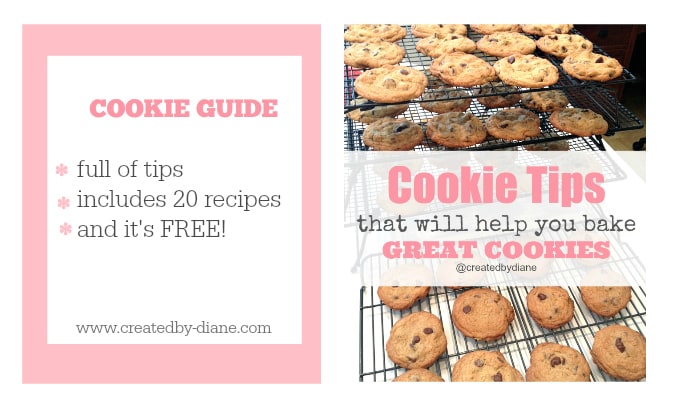 I have LOTS of posts on all types of cookies, be sure to check them out. (links below)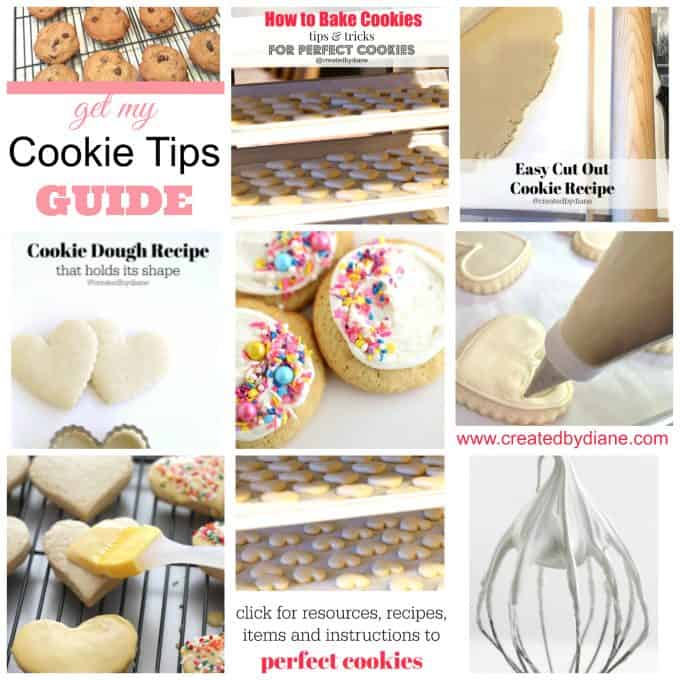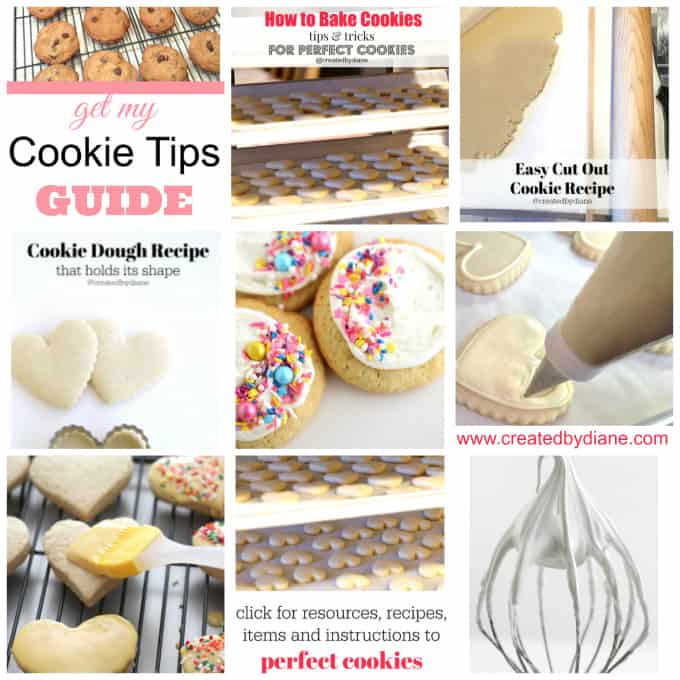 If you like chocolate chip cookies, you will LOVE THIS!