If you're looking for your next favorite side dish, look no further than this simple asparagus with Hollandaise sauce, it'll have everyone thinking you're a gourmet cook!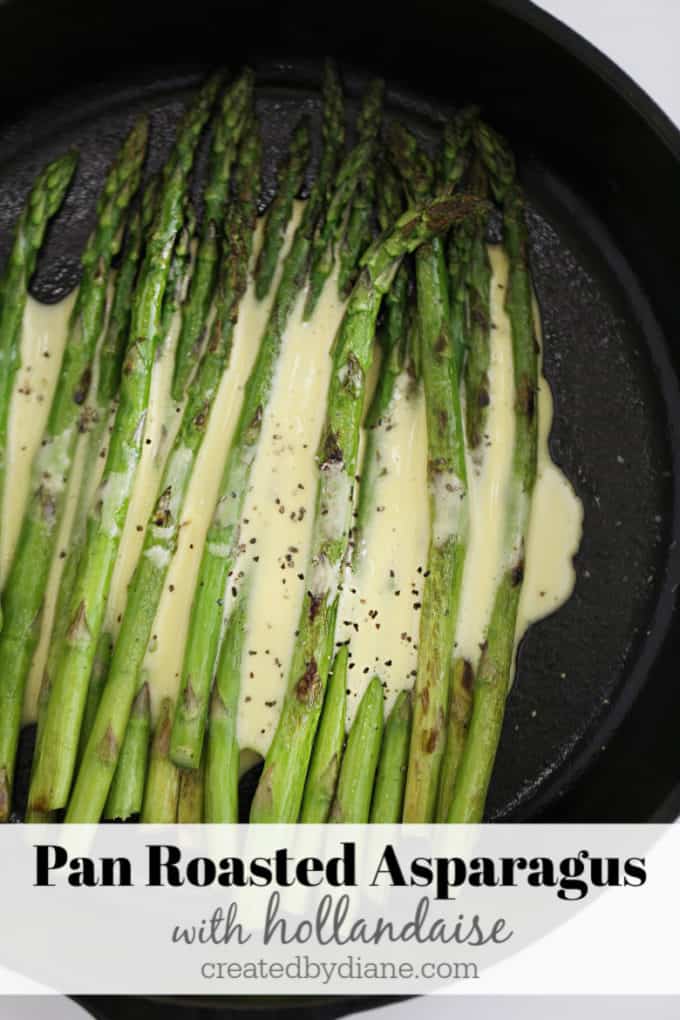 If you're looking for a recipe that impresses,
this is it!
Most think hollandaise is just for eggs benedict, not exactly…
hollandaise sauce is great on so many things a special someone in my life, LOVES hollandaise.
And she now has a new favorite side dish on her list.
I was excited to make them this pan-roasted asparagus with hollandaise sauce.
The sauce is fairly simple and only takes a couple of minutes to make, and what you will get is a silky smooth rich-tasting sauce perfect to pour over your favorites.
Hollandaise Sauce is great on
broccoli 
artichokes
salmon
It's definitely not just for breakfast. Although I did have some amazing crab cake eggs benedict recently that I can't seem to get off my mind (I may just have to tackle that recipe next!)
But don't forget to try some the next time you make Lemon Chicken Kabobs. Or how about drizzling it over steak… this is one of my favorite steaks.
Hollandaise sauce is also a great accompaniment to these garlic mushrooms!
The possibilities are endless!
I also use it in my Eggs Benedict Enchiladas with Ham… always a winning dish.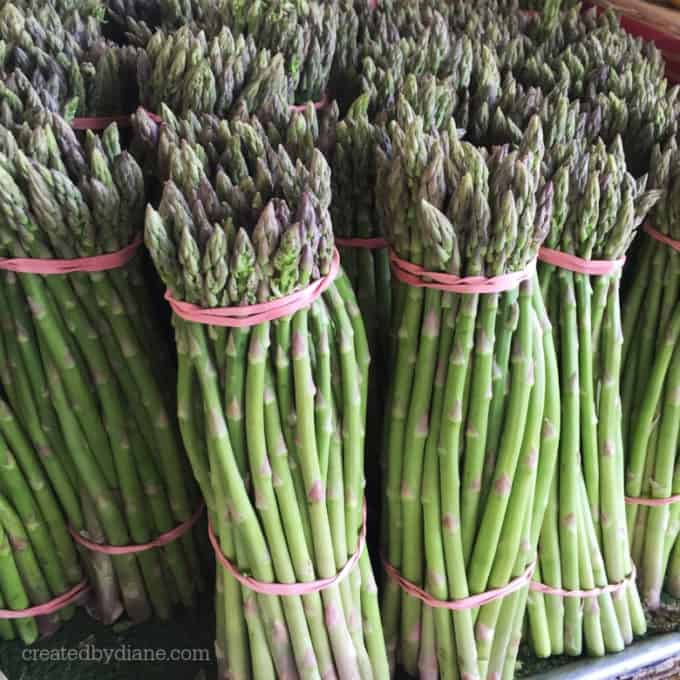 This recipe is great as you can make as much or as little as you'd like. Multiply it for family gatherings, or keep it simple for times like Mother's Day when you only need a few servings. This would make a great breakfast in be option. (someone please tell my family!)
I love vegetables and to tell the truth, I love eggs but don't need an elaborate meal, THIS would be glorious to wake up to.
The ingredients you'll need:
1/2-1 pound fresh asparagus
for the sauce:
egg yolks
dry mustard
Tabasco sauce
butter
You can whip this up with an immersion blender or food processor, this is what a small food processor comes in handy.
You'll then roast the asparagus in the pan, then top it with the hollandaise sauce.
This is a great side dish to not only a plate of eggs, but for chicken, steak, and fish.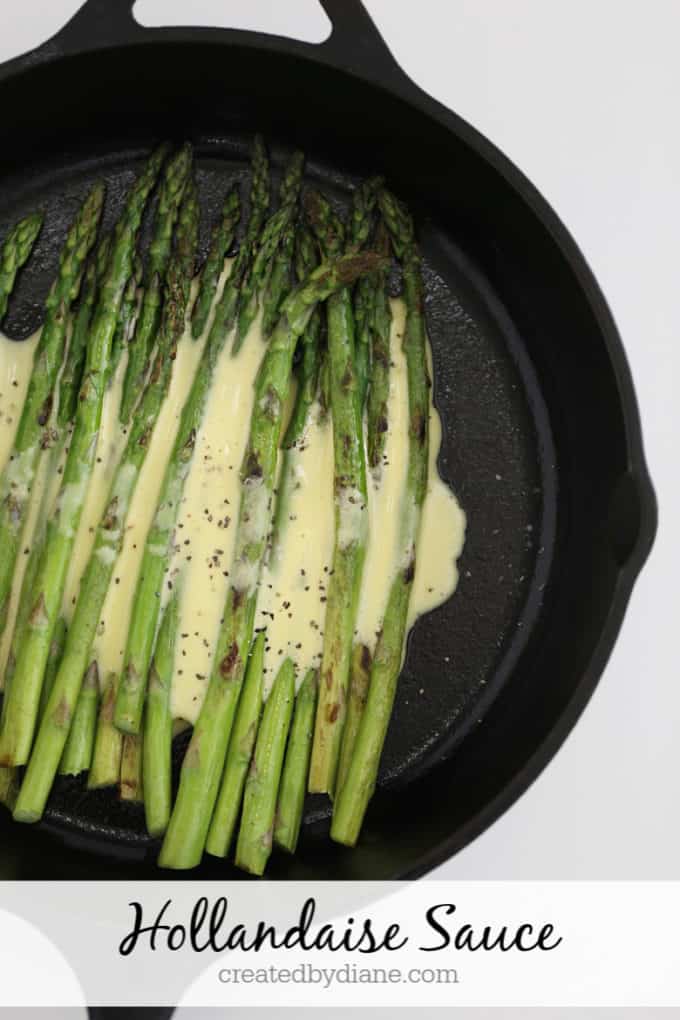 Asparagus with Hollandaise
Pan-roasted asparagus with creamy hollandaise sauce is the perfect dish to serve with any meal, from eggs to chicken, steak, and fish.
Author:
Diane Schmidt Created by Diane
Ingredients
1/2 - 1 lb asparagus
2 teaspoons oil
1 tablespoon water
Hollandaise Sauce
3 egg yolks
¼ teaspoon dry mustard
6 drops Tabasco sauce
½ cup butter (melted and hot)
a teaspoon of lemon juice, if desired,(I love lemon in it)
Instructions
Plan on making the sauce first, as the asparagus only takes a few minutes to roast.
In a skillet over high heat place asparagus with 2 teaspoons oil, roll the asparagus to coat them in the oil.
Cook for a minute, then turn them over or roll them to cook the opposite side,
place a tablespoon or two of water int he pan and immediately put a lid over the pan, this will allow the asparagus to roast at first them steam without overcooking them, they will be tender and also have some char marks.
Pierce the asparagus with a knife after 1 minute. when they are tender, they are done. Don't overcook them, they'll be mushy. You're looking for firm but tender.
Sauce
Use an immersion blender or food processor or blender to make this sauce
I use an immersion blender.
In a tall container, add egg yolks, dry mustard and Tabasco sauce, and lemon juice
Blend for a few seconds.
Heat butter in the microwave until it's completely melted, put the butter in a large enough dish so it won't spillover.
Drizzle in the melted butter while the blender is running. The sauce will thicken immediately.
Pour the sauce over the asparagus, add salt and pepper and serve.