Maple and Bacon come together to ROCK your popcorn world.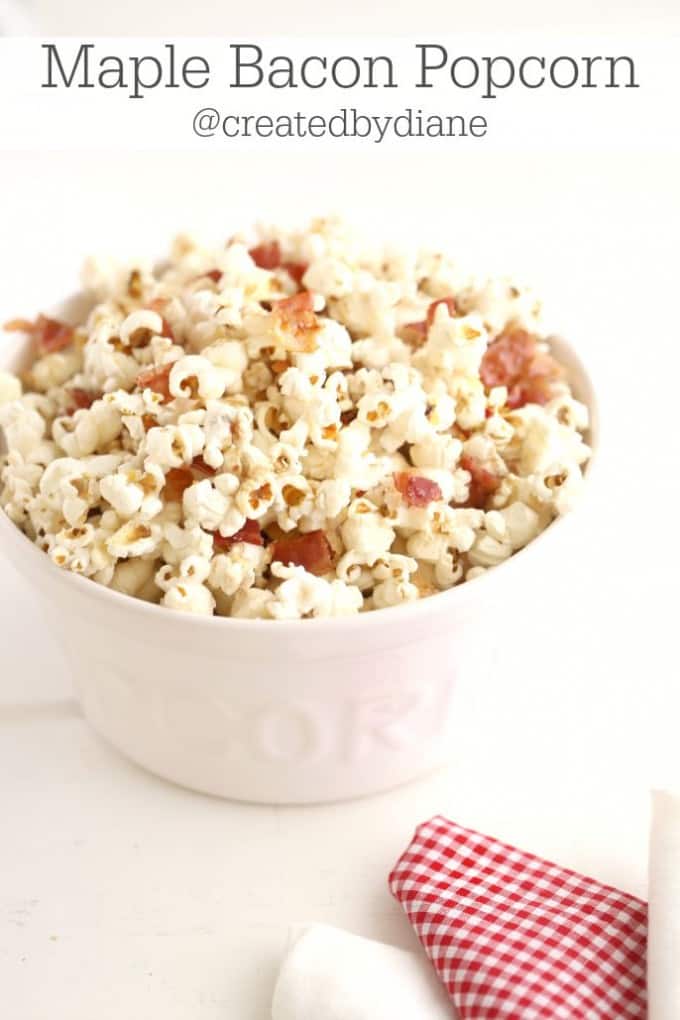 Maple Bacon Popcorn
Pin this on Pinterest to save it for later!
Follow created by Diane on Pinterest to see more delicious recipes!
Really, this is so delicious, I had a hard time saving some for photos!
I just LOVE the sweet and savoriness of this snack, it's so IRRESISTIBLE!
There are so many different types of bacon on the market today, already cooked too. If I have already BAKED BACON (how to bake bacon post) I use that, if not, I often purchase already cooked bacon for times like this, it sure makes it quick and easy. But be sure to heat up the bacon, so it's hot and releases all that yummy flavor.
Good quality maple syrup is so delicious. I buy mine at a warehouse store to get a good quality item at a great price.
Not really sure what I'd do without the warehouse stores, I belong to two of them. Yes, two. Come one, you can imagine how many items I must buy can't you?!?
Well, it's a lot. Trust me. There are so many really great items there, I don't know what I would do otherwise.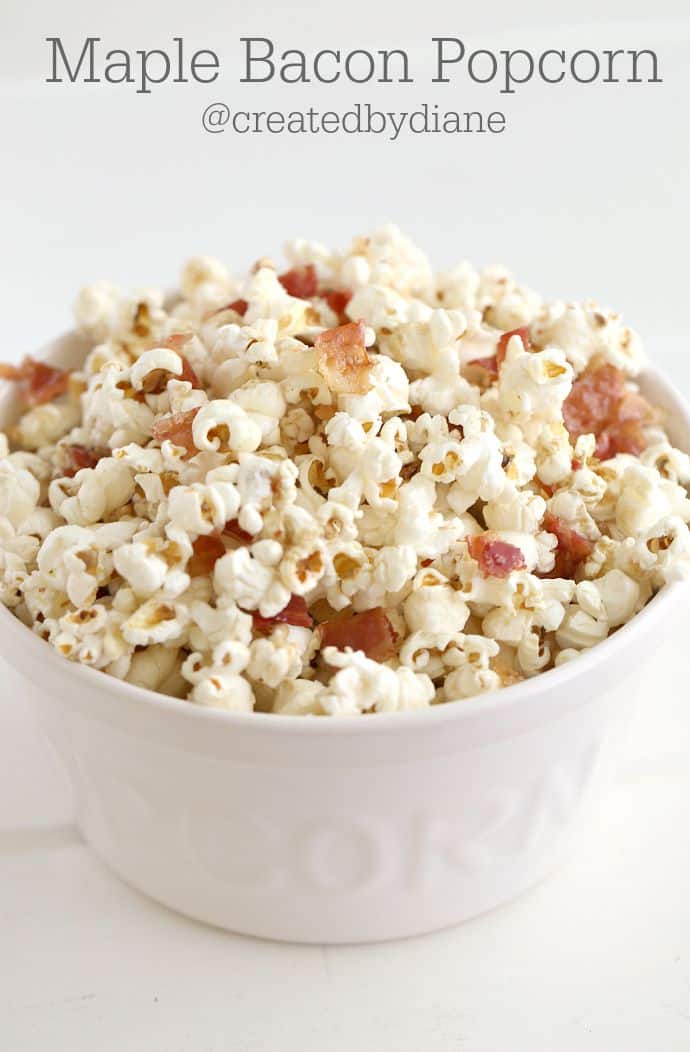 Sweet and savory snacks are my favorite!
Maple Bacon Popcorn
Ingredients
1/2 cup popcorn
2 tablespoons oil (I use vegetable oil)
6 slices cooked chopped bacon (yes you can add more) heat it up so it releases the flavor.
2 tablespoon maple syrup (grade B)
2 tablespoon melted butter
1/4-1/2 teaspoon salt
Instructions
In 4 quart pan (with lid) heat oil and add popcorn cook with lid on over medium heat until popcorn is all popped.
Transfer popcorn to a large bowl (I use an 8-quart bowl) so you have plenty of space to stir and coat popcorn.
Add bacon to popcorn and stir.
Place melted butter and maple syrup together in a dish and drizzle it over popcorn stirring to mix it all in.
Now add the salt and mix well.
Enjoy!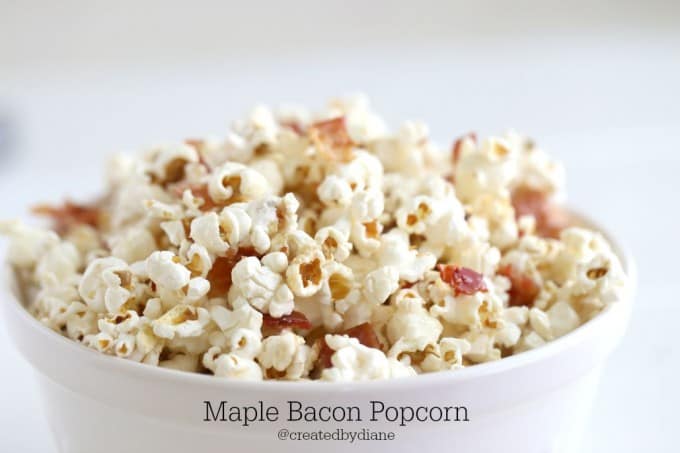 Pop up a batch and get snackin'