If you've ever had a Banh Mi Sandwich you will LOVE this easy meatball version that has the same great flavors and it ready faster than take-out!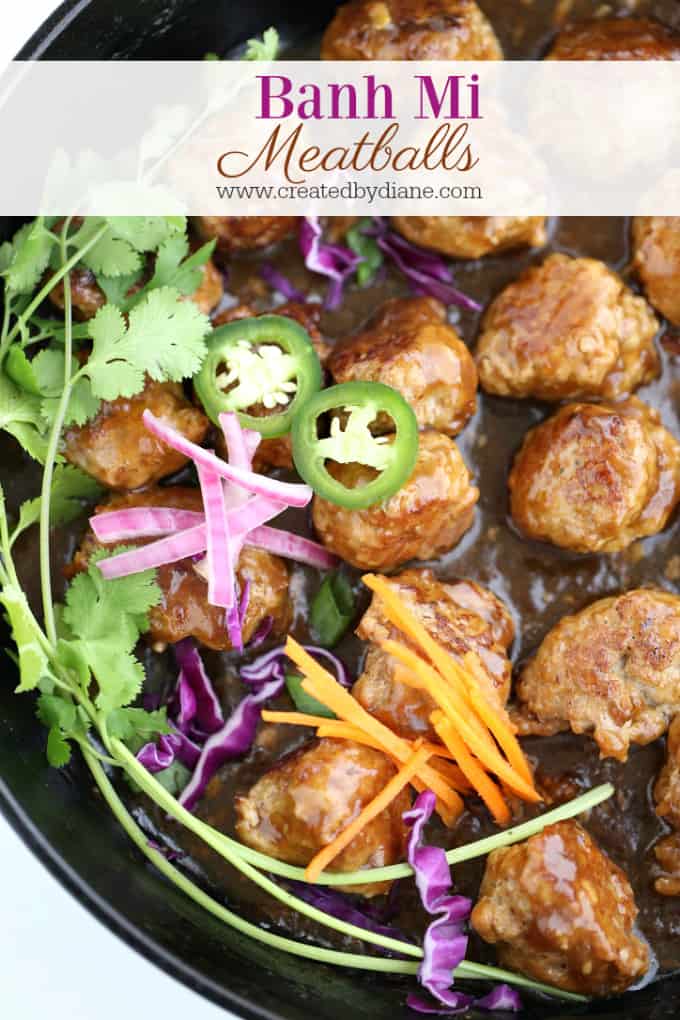 Meatballs are so versatile, they are great as an appetizer,
or sprawled out on a nice roll,
served over rice, rice noodles or pasta,
or over a bed of shaved brussels sprouts for a low carb meal.
The colors alone on this dish are irresistible, then after you pop one of these meatballs into your mouth you'll think they taste even better than they look.
This dish just screams HAPPINESS, it's perfect all year long which makes it a timeless go-to recipe!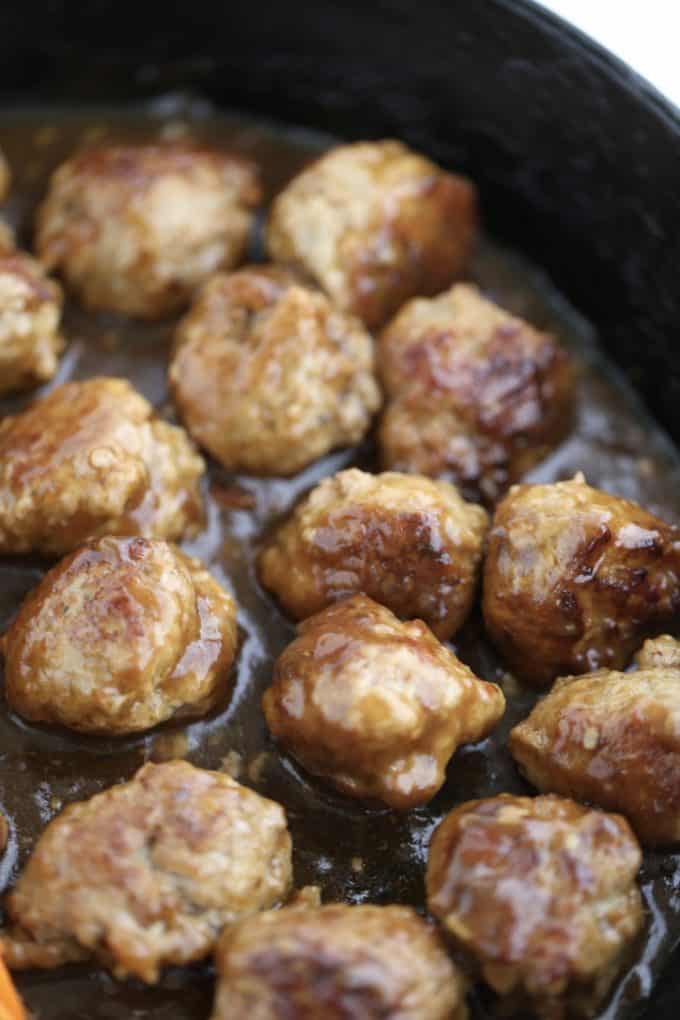 First, make the sauce and set it aside, prepare the meatballs and cook them in a skillet.
Then add the sauce and continue cooking the meatballs until they are fully cooked.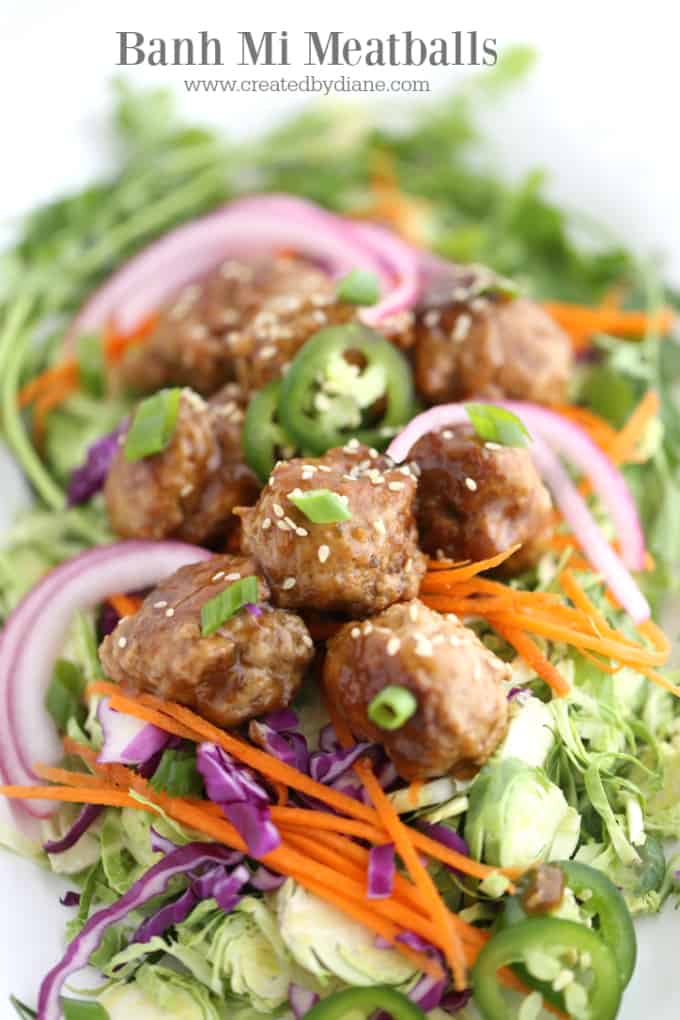 I'm on a low carb eating kick and will share with you soon more of my FAVORITE low carb recipes.
And you can find more MEATBALL Recipes below:
I love how easy this meal comes together, it's easily customizable for your family to enjoy!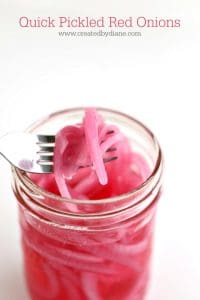 Be sure to click here for how to make Pickled Red Onions, they are really delicious with these meatballs!
Banh Mi Meatballs
Ingredients
2 lbs ground pork (or a combination of ground pork with ground chicken or turkey)
1 egg
1 tablespoon soy sauce
2 teaspoons garlic paste (or minced fine)
2 teaspoons ginger paste (or freshly minced fine or 1 teaspoon dry ginger)
*I made these low carb, without using any breadcrumbs. If you prefer a more traditional version of meatball add an egg and 1 cup breadcrumbs.
Sauce
1-1/2 cups chicken broth
2 tablespoons soy sauce
1 tablespoon cornstarch
1 teaspoon garlic paste (or minced fine)
1 teaspoon ginger paste (or freshly minced fine or 1 teaspoon dry ginger)
Instructions
Prepare the sauce in a small bowl or measuring cup by whisking all sauce ingredients together.and put aside for when the recipe calls for adding the sauce.
In a medium bowl mix the ground pork with the soy sauce, garlic, and ginger.
Use a 2 tablespoon size scoop of mixture and roll into balls,
place them on wax pepper until all the mixture is rolled.
Heat skillet with a with a little oil.
Brown the meatballs on all sides then add the sauce.
Turn the pan onto medium and cook the meatballs in the sauce until meatballs are fully cooked.
Serve as an appetizer, over rice, or over Brussels sprouts with cabbage, green onions, carrots and pickled red onions and cilantro.